What's on the radar this week? Art + Bourbon + Gravy! We've handpicked the couple extra events this week just for you, who are New2Lou. Looking for more great events around town? Head over to our New2Lou event calendar and give us a follow on Facebook, Twitter, and Instagram. We'll connect you to other great new folks, hot new events, and awesome community orgs.
Wednesday (2/21) Bourbon Basics – Want to know more about Bourbon, but don't know where to begin? Are traditional events too intimidating? Let the Whisky Chicks help ease your way into the world of bourbon. Enjoy basic bourbon education along with sample cocktails, tastings, light snacks and your very own tasting journal. Whisky dudes welcome too. Tickets are $45. 21+ event.
Thursday (2/22) We Became the Story – There's no greater agony than having an untold story inside you. These words are as true today as they were when Maya Angelou wrote them in 1969. This Thursday, people from around Louisville will share their stories at Headliners Music Hall. Tickets are $12 in advance. Doors open at 7:00 p.m., show starts at 8:00 p.m. Profits benefit the Center for Women and Children.
Friday (2/23) Moulin Rouge, 4-Stories Tall – Kentucky Science Center's Fri-Sci movie series is back! This Friday catch Moulin Rouge: a celebration of love and creative inspiration takes place in the infamous, gaudy and glamorous Parisian nightclub, at the cusp of the 20th century, in Kentucky's only 4-story, precision white screen, 3D digital theater! Tickets are $8 for members, $10 for non-members. Show starts at 7:00 p.m.
Saturday (2/24) The 6th Annual Gravy Cup – What's the gravy cup? Only THE largest biscuit gravy competition in the world! And it's right here in Louisville, at Mellwood Arts Center. Sample gravies (traditional, non-traditional and vegetarian) from over 40 local chefs and cast your vote for the "People's Choice Awards".  Tickets start at $15. Cash bar and live music. All proceeds benefit Boys & Girls Haven.
Sunday (2/25) Art + Yoga – Soul Cleanse Yoga is hosting a brand new event "Art + Yoga" at the Speed Art Museum this Sunday. Join them for a truly unique flow in the Atrium of the Speed Art Museum. A DJ will be providing us with inspired beats for the flow. Tickets are $10 and include both the yoga class and admission to the museum.
On the Radar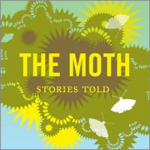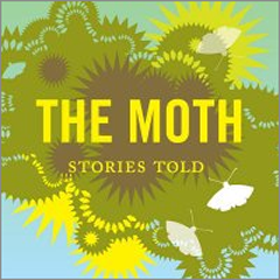 Tuesday (2/27) The Moth Storyslam – What's the Moth? The Moth is a non-profit organization that features people telling true stories from their lives with no notes, power point or cheat sheets.The StorySLAM is The Moth's wildcard series, welcoming any and all folks to share their five-minute stories onstage at Headliners Music Hall. Why not share your mad storytelling skills? We dare you. This month's theme is LOVE HURTS. Tickets are $10.
Thursday (3/1) Nerd Nite Louisville – What's Nerd Nite? A monthly event held in 90+ cities across the globe (Louisville included) where local folks give fun-yet-informative presentations – while the audience drinks along. Nerd Nite is kicking off the new year with scandal, branding, and biz-ness at Gravely Brewing Company next Thursday. Happy hour: 5:00 PM, event kickoff: 7:15 PM. Free event.
SaveSave
SaveSaveSaveSave
SaveSave
SaveSaveSaveSave
SaveSave
SaveSave
SaveSave
SaveSave
SaveSaveSaveSaveSaveSaveSaveSaveSaveSaveSaveSave