What's on the radar this week? Chicago + Cocktails + Chippendales! We've handpicked the couple extra events this week just for you, who are New2Lou. Looking for more great events around town? Head over to our New2Lou event calendar and give us a follow on Facebook, Twitter, and Instagram. We'll connect you to other great new folks, hot new events, and awesome community orgs.
Wednesday (1/24) – Sunday (1/28) Chicago – There's never been a better time to experience Chicago, Broadway's award winning and razzle-dazzle smash hit. Catch this sensational tale of sin, corruption and all that jazz, at the Kentucky Center this week. Tickets start at $33. Show runs through Sunday, January 28th. Matinee and evening shows available.
Wednesday (1/24) Cocktails & Conservation – Plans tonight? You do now. The Forecastle Foundation is hosting a super cool concert tonight at Lola at Butchertown Grocery. Featured arts are local favorites Maiden Radio and Mark Charles Heidinger of Vandaveer. Tickets are $35 each and a portion of the proceeds will go to the Forecastle Foundation and Girls Rock Louisville. Doors open at 6:30pm. Music begins at 8pm.
Thursday (1/25) Nerd Nite Louisville – What's Nerd Nite? A monthly event held in 90+ cities across the globe (Louisville included) where local folks give fun-yet-informative presentations – while the audience drinks along. Nerd Nite is kicking off the new year with scandal, branding, and biz-ness at Gravely Brewing Company this Thursday. Happy hour: 5:00 PM, event kickoff: 7:15 PM. Free event.
Thursday (1/25) Chippendales 2018: About Last Night Tour – Mark your calendars for a special treat this Thursday night. The Chippendales, touring dance troupe known for their male striptease performances (and bow ties), will be performing at the Mercury Ballroom next Thursday, January 25th. Doors open at 8:00 PM, show starts at 9:00 PM. Tickets start at $30. Enter to win a pair of tickets at new2lou.do502.com. Good luck!
Friday (1/26) Late Night Latin: Hermanos – It may still be cold outside, but this Friday night will hot, hot, hot. Don't miss Hermanos, the best, most energetic Latin-jazz in Kentucky, at Butchertown Social from 10:00 PM to midnight. They cover American classics like no one else can, including Stevie Wonder's "Overjoyed" and Wily Wonka's "Pure Imagination". FREE admission.
Saturday (1/27) Jack Harlow – Local super star, Jack Harlow (aka Handsome Harlow), sure knows how to put on a stellar show and will be at Mercury Ballroom this Saturday. Tickets are sold out, but premium seats are still be available if you're feeling VIP. Contact Mindy at MindyGoff@livenation.com for more info.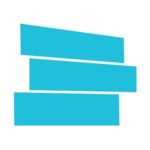 Sunday (1/28) Owsley Sundays – Now is the perfect time to get your art on at the Speed Art Museum. It's a MUST see (and do). Thanks to a generous contribution from Brown-Forman, in honor of the late Owsley Brown II, admission is FREE every Sunday through March 2021. Plan to head over early to grab brunch (and a Bloody Mary) at Wiltshire at the Speed for a perfect Sunday combo.
On the Radar
Monday (1/29) Brew Guru Yoga – Love beer, love yoga? Then this is your gig! Bring a friend, bring a mat, and join Flat 12 Beirwerks at their Jeffersonville taproom for an hour-long yoga class next Monday evening, followed by a craft beer cool down. Yoga starts at 7:00 PM. Beer tasting starts at 8:00 PM. $10 covers the yoga class AND a beer afterward. Win-win.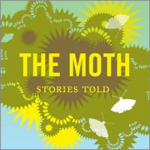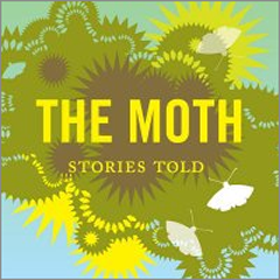 Tuesday (1/30) The Moth Storyslam – What's the Moth? The Moth is a non-profit organization that features people telling true stories from their lives with no notes, power point or cheat sheets.The StorySLAM is The Moth's wildcard series, welcoming any and all folks to share their five-minute stories onstage at Headliners Music Hall. Why not share your mad storytelling skills? We dare you. This month's theme is AMBITION. Tickets are $10.
SaveSaveSaveSaveSaveSave
SaveSaveSaveSave
SaveSaveSaveSave
SaveSave
SaveSave
SaveSaveSaveSave
SaveSave
SaveSave
SaveSave
SaveSaveSaveSave
SaveSaveSaveSave
SaveSave
SaveSave
SaveSave
SaveSave
SaveSave
SaveSaveSaveSaveSaveSaveSaveSaveSaveSave