If you are new to Louisville, you may not know that September is full of bourbon and big ideas.  Lucky you and your non-Louisville friends should be VERY jealous.  September is National Bourbon Heritage Month and what better place to be than in the birthplace of this fine "American spirit".  Heard of Idea Festival? If not, you're in for a big surprise and you can thank us later.  It's a 4-day festival full of diverse, thought provoking presentations from global thinkers, similar to TED.  And it's all taking place this month right here in Louisville.
Below are a few bourbon and idea-inspired activities for this upcoming weekend and a few upcoming events that should be on your radar.  Full of extra energy this weekend and ready to party, find more great events by clicking on the local event calendars on our events page.
Thursday (9/6) - Artist Lecture with Eve Sussman - free artist lecture from internationally acclaimed artist Eve Sussman in the 21C Museum Hotel Atrium Gallery at 7 pm. Cash bar available and bourbon is always a good choice.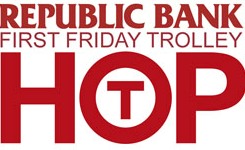 Friday (9/7) First Friday Trolley Hop free event held on the first Friday of every month. Enjoy live music, beverages and free trolley rides to shops, restaurants and galleries in historic West Main district and trendy NuLu District.  This month there is a fun new addition, Art Night Under the Bridge, a free art festival with live music, food and drinks.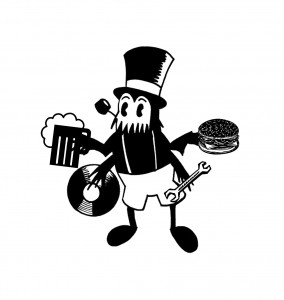 Saturday (9/8) Flea Off Market is an eclectic  local "flea market" featuring local artist, food, and entertainment.  Held monthly in the NuLu District.  It's a fun way to kick-off your Saturday and great way to add local creations to your eclectic collection.
Saturday (9/8) and Sunday (9/9) Romeo and Juliet at Actor's Theatre brings a contemporary spin on Shakespeare's most famous love story.  No worries if you can't make it this weekend, it's playing through September 26th.  Also if you're new to Actor's, you can purchase a discounted $10 Try Us Out Ticket, which is a super deal.
Upcoming Events On the Radar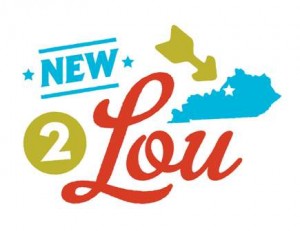 Wednesday (9/12) New2Lou 2nd Wed Social – Join us at our monthly social.  Grab a drink, meet new people and try a new place.  Location this month? Theatre Square Marketplace. More details will be posted soon.
Thursday (9/13) The Life Aquatic outdoor screening at Waterfront Park Brown-Forman Amphitheater.  Bring your blanket and /or chairs and watch eccentric oceanographer Steve Zissou and his team venture out in search of a mythical shark.  And if you're up for it, dress up as Team Zissou, we plan too.
Saturday (9/15) Knight for a Princess - "Be among the first to see "Diana: A Celebration" and party like a royal".  I LOVE this description on the Frazier Museum website.  Live DJ, costume party (all things British), food, drinks and entertainment.  Reserve your spot today!
Sept 19-22 Idea Festival - Four day festival for the intellectually curious comprised of an eclectic network of global thinkers.  Day Passes and All-Access Passes are on sale now and only a limited number of day passes are being released, so purchase yours today!  View the full schedule of speakers and events.  
Saturday (9/22) Nulu Festival - The official Idea Festival after party. Live music, beer, food and entertainment in, you guessed it, the NuLu District.  Want to participate? You can sign up as a vendor, sponsor, volunteer, or just show up for the party.  We'll be there and so should you!