Is it spring yet? Raise your hand if you are sick of this cold weather and ready for sun and warmer temps.  Good news for you!  The weather forecast for this weekend looks great, sunny and 50s, a long way from where we are today, cold and snowy.  What's on the radar this week?  A little something for everyone: sugar,  parade, flea market and arcades! What more could you ask for?
Looking for more fun events this week?  Check out the local calendars on our awesome new events page!
Wednesday (3/6) Louisville Magazine Launch Party - Mix and mingle with Louisville's Top Lawyer's at the Louisville Magazine launch party at Gary's on Spring from 5:30-7:30 pm.   Free apps, drink specials, and complimentary copies of the magazine. Free and open to the public.
Wednesday (3/6) The Aggrolites 2013 Dirty Reggae Tour  - The Aggrolites, Reggae/Soul band from Los Angeles, are coming to Louisville, the Phoenix Hill Tavern to be exact.  Tickets are $12. Doors open at 7 pm, show starts at 8 pm.  21+.
Thursday (3/7) Floyd Street Stock Exchange Street Auction - We just learned about this event and it sounds pretty awesome.  Every item is sold to the highest bidder, with no reserve or minimum price.  Photos of items up bid ahead of time on their website and Facebook page.
Thursday (3/7) Sugar Rush- Get your sugar fix while watching Louisville's top "confectioners, creameries, cake cuppers and other curers of cravings" compete for title of Louisville's sweetheart. Brought to you by NFocus Magazine and LEO Weekly.  Tickets are $20.
Friday (3/8) International Women's Day - Celebrate International Women's Day with Mayor Greg Fischer this Friday (3/8) at 11:15 am at the steps to the historic Courthouse.  Join the GLOBAL movement celebrating the economic, political and social achievements of women past, present and future.
Friday (3/8) - Sunday (3/10) Louisville Arcade Expo - Show off your sweet retro gaming skills this weekend at the The Louisville Arcade Expo.  Are you an Atari, Sega or Nintendo champion? Here's your chance to shine.  Tickets are $15 per day or $35 for the entire weekend.  100′s of arcade, pinball, and classic consoles are featured, so you might want to spurge on the full weekend pass.
Saturday (3/9) St Patrick's Parade - 40th annual Ancient Order of the Hibernian's St Patrick's Parade in the Highlands along the Baxter and Bardstown corridor. This year's theme is "Forty Shade of Green". Parade starts at 3 pm and festivities continue throughout the evening.  Free and open to the public.
Saturday (3/9) Bourbon Enthusiast Class - Are you a bourbon enthusiast? Moonshine University(awesome name right?) next class titled Why Rye? Which Bourbon for Which Cocktail will teach you how to choose the right Bourbon for the perfect cocktail. Tickets are $59 per person.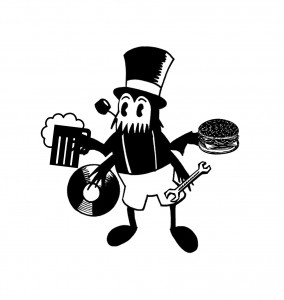 Saturday (3/9) & Sunday (3/10) Flea Off Market  - local "flea market" held monthly at Fresh Start Growers Supply in the NuLu District featuring local artist, food and entertainment.  The weather is supposed to be warm and sunny on Saturday and this event is the perfect excuse to get out and enjoy it!
Saturday (3/9) & Sunday (3/10) National Maple Syrup Festival - The first and only National Maple Syrup Festival in America and it's just a short drive to the north of us in Medora, Indiana.  Enjoy country made hot pancakes with 100% pure Maple Syrup and a variety of fun-filled family-friendly events, activities and music.
On the Radar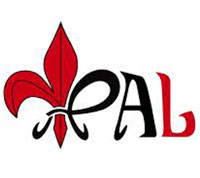 March 11 Discovering the Downtown Master Plan - Join YPAL and the Louisville Downtown Development Corporation Young Professional Advisory Group to learn more about the downtown master plan from MKSK, the lead consultant.  Location: Hardscuffle Gallery on the first floor of Fleur de Lis. Time: 5:30 pm. Free and open to the public.
New2Lou Social at the BBC Loft - Mark your calendars for our March 2nd Wed social. Join us for a drink or two, meet some new people and try a new place next Wed (3/13) from 5:30 - 8:30 pm at the BBC Four Roses Bourbon Barrel Loft. Free and open to the public, even if you are "Old2Lou".
Have a special event to share in our e-newsletter? Want to sponsor an event or advertise with us? Contact us