What's on radar this week? Funder, Thunder, Football! We've handpicked the best events this week, whether you're New2Lou or a Louisville Lifer, we've got a little something for you. Looking for more great events around town? Check out our sweet New2Lou calendar thanks to the fine folks at Do502. Never again will you find yourself out of the social loop. And don't forget to give us a follow on Facebook, Twitter, and Instagram; you'll be glad you did!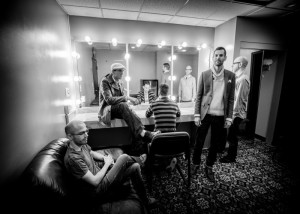 Wednesday (4/15) Lotus with the Werks - Catch a great show at one of our fav music venues Headliners tonight featuring Lotus, an instrumental electronic jam band, and The Werks,  American rock band. Tickets are $19.50 in advance, $22 at the door. Doors open at 8 pm, show starts at 9 pm.
Thursday (4/16) Louisville City Football Club - Cheer on our brand new Football Club team, the Louisville City FC, this Thursday against the Rochester Rhinos at Louisville Slugger Field. Tickets start at $15 and the game starts at 7:30 pm. And why not grab a season pass, starting at only $180? A super sweet deal!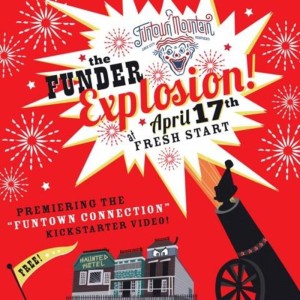 Friday (4/17) Funtown Mountain's Funder Explosion! - Kick off your weekend celebrations a little early at the Funder Explosion this Friday in NuLu. Funtown Mountain, the Roadside Capital of the World, will kick-off of the Carnival of Fun and the debut of "The Funtown Connection" Kickstarter video. Live music + bouncy houses + food trucks + and more! Party starts at 5 pm and it's FREE!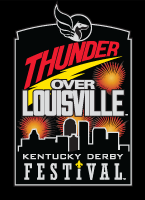 Saturday (4/18) Thunder Over Louisville - For many of you this will be your first Thunder, but don't worry newbie we've got your back. We've posted up our top tips and insider info just for you who are New2Lou. More info in our Thunder Over Louisville Tips blog!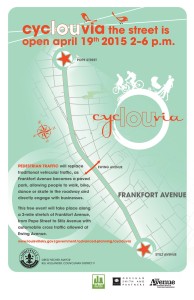 Sunday (4/19) CycLOUvia - CycLOU what?!? CycLOUvia is part of a growing open streets movement where cars are temporarily removed from the city's streets and the community is invited in to "play" in the streets. Bring your bike, skateboard, yoga pants, what have you and join in the fun this Sunday on historic Frankfort Ave from 2 to 6 pm.
On the Radar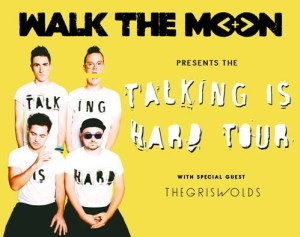 Monday (4/20) Walk the Moon - Walk the Moon, the spirited, quirky Cincinnati-based indie rockers, will have you dancing within the first opening song. Grab a friend and your dancing shoes and join the party this Monday at the Mercury Ballroom. Tickets are $22 in advance. Doors open at 7 pm, show starts at 8 pm.
Wednesday (4/22) Waterfront Wednesday - It's time to head out to the waterfront with 10,000 of your closest friends! Waterfront Wednesday kicks off next Wednesday and continues on the last Wednesday of every month. Featured artist this month: Shakey Graves, JD McPherson, and Nicki Bluhm & The Gramblers. Music starts at 6 pm. Free and open to the public.
Wednesday (4/22) Taste of Kentucky Derby Festival - 65 of Louisville's finest restaurants and beverage companies at Louisville Slugger Field from 5:30 - 8:30 pm and you get to taste/drink them all!  Bourbon tasting, bloody mary contest, wine tasting and a silent auction. Proceeds benefit Dare to Care Food Bank.  Tickets are $80.
Thursday (4/23) - Friday (5/1) Kroger's Fest-a-Ville Concert Series - Annual concert series on the Waterfront organized by the fine folks at Kentucky Derby Festival.  Admission to most shows are free with a Pegasus Pin. Headliners this year include Blues Traveler, Vance Joy, and DJ Craze. View the full concert lineup at discoverkdf.org/krogers-fest-a-ville.
Want to share a special event, sponsor one of our events, or advertise with us? Contact us today!