It's hot out there folks. We're finally getting some summer heat and we're sure glad it's this late in the game. Fall is right around the corner and we've had a pretty sweet summer, so no complaints here.
So what's on the radar this week? Baseball, Beer, and Brains! We've handpicked the best of the best events this week just for you, who are New2Lou. Looking for more events around town? Check out the local calendars on our events page and give us a follow on Facebook and Twitter, you'll be glad you did.
Now - Sunday (4/24) Kentucky State Fair - Last chance to catch the Kentucky State Fair and you certainly don't want to miss out. Folks come into town from all over the region to the annual Kentucky State Fair to showcase the best of the best: animals, dance, food, you name it. And there are evening music concerts (too many to name here), fried foods of all kinds, and great people watching.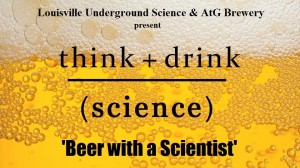 Wednesday (8/20) 'Beer with a Scientist' Series - Against the Grain is partnering with Louisville Underground Science to present a monthly series to inform & educate the public on diverse scientific topics. This month Levi J Beverly Ph.D will address; "Stem cells: What are they and how are they used?".  #NerdsUniteOverBeer
Thursday (8/21) Lousville Bats Zombie Night - The first-ever Zombie Night at Louisville Slugger Field and it's Thirsty Thursday ($1 beer 5:30-7 pm)! Heading straight from work? Let the experts Caufield's Novelty turn YOU into a Zombie. Use promo code "ZOMBIE"  for discounted tickets. Zombies, baseball, and beer, no "brainer".
Friday (8/22) Kentucky Center Yoga Series - The fine folks at the Kentucky Center are hosting free yoga classes  on Fridays from 12– 1 pm.  Bring your mat and water and meet at the Main Lobby by 11:50 for a class of yoga postures, flow, and deep relaxation. Sounds like a perfect lunch time option for downtown workers.
Friday (8/22) Keb' Mo' and G. Love & Special Sauce - Thanks to Live Nation and WFPK, Keb' Mo', three-time American Grammy Award-winning blues musician, is coming to Louisville y'all! And he's bring some "special sauce" with him too! Show starts at 8 pm at Mercury Ballroom and tickets are still available.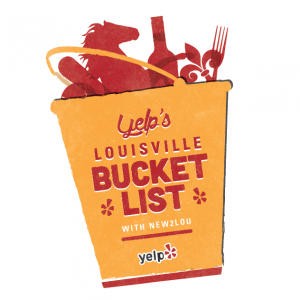 Saturday (8/23) Louisville Bucket List - We're teaming up with Yelp Louisville to bring you the Louisville Bucket List, Derby City must dos for those both new and old 2 Lou. Next on the List: Go on The Louisville Quest, part race, part scavenger hunt, and part historical, sight-seeing tour. Discounts for our group: $30 for people 21 and up and $25 for people ages 11-20 and military members and their families. RSVP on the Yelp page.
Saturday (8/23) CONNECT at Bernheim - Collision of art, music, science and nature at Bernheim Forest, a short drive from Louisville. Admission is $5 for members; $10 for non-members. Enjoy local food, beer, live music, and entertainment. Party starts two hours prior to sunset (6:24PM) and ends two hours after sunset (10:24 PM).
Sunday (8/24) Ironman Louisville - Let's face it, most of us will never compete in the Ironman, but that doesn't stop us from supporting those that do.  Sign up as a volunteer or simply cheer the athletes on as they pass by or at the Fourth Street Live finish line.  Also be aware of road closures, so you don't get stuck in traffic.
On the Radar
Friday (8/29) - Monday (9/1) WorldFest - Celebrate the 12th anniversary of one of the region's largest international festivals this holiday weekend! Enjoy four days of expanded world food, music, dance, culture and education on the Belvedere in downtown Louisville. Free and open to the public.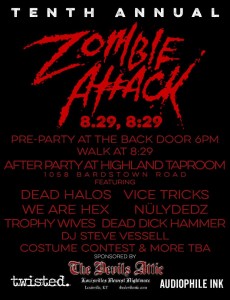 Friday (8/29) Zombie Walk - Get your zombie on or simply watch from the sidelines as zombies take over the Highlands. The 10th annual Zombie Walk starts Friday at 8:29 pm and ends at Highland Tap Room with music, contests, prizes, and general mayhem. Join Yelp for a pre-party at Bearno's to get "zombiefied" from an expert, you know you want to.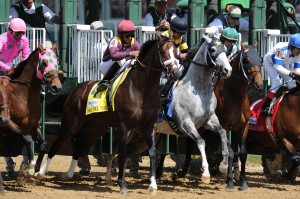 Saturday (9/6) New2HorseRacing 2! - Missed out on New2Horseracing in May? No worries, we got your back. We want you, the newbie, to be well educated with horseracing knowledge so we bring you an encore of New2Horseracing! FREE entry to the word famous track and mix and mingle with Louisville finest newbies, win, win. RSVP today!
Want to share a special event, sponsor one our our awesome socials, or advertise with us? Contact us