First we'd like to send a shout-out to Punxsutawney Phil for the stellar forecast. It sure feels like Spring today and we're pumped to know it's officially around the corner. So what's on the radar this beautiful week? Burlesque, Ballers, and BFFs! Plenty of great reasons to celebrate an early spring! And don't forget to RSVP for our New2Lou "Get Your Grind On" Social next Wed (2/10) at Grind Burger Kitchen. It's going to be epic and it's FREE w/ RSVP.
Looking for more great events around town? Check out our calendar at new2lou.do502.com. And don't forget to follow us on Facebook, Twitter, and Instagram; you'll be glad you did!
Wednesday (2/3) Dine-Around 2016 - Grab a friend and grab some grub for a great cause. The 4th annual Dine-Around is today at a ton of great restaurants including Butchertown Grocery, Feast, Grind Burger Kitchen, Irish Rover, and more! Proceeds benefit local non-profit Apron, Inc. win-win. Full list of participating restaurants on the event page.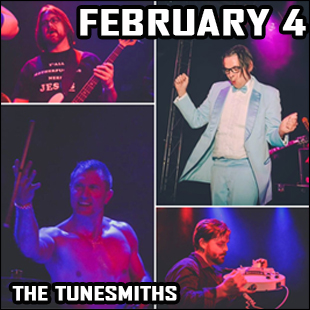 Thursday (2/4) Mayor's Music & Art Series - Free monthly series showcasing local musicians, artists and performers at Mayor's Gallery at historic Louisville Metro Hall.  This month will showcase local musicians The Tunesmiths. Event is free and open to the public. Bring your lunch and enjoy live music during your lunch hour.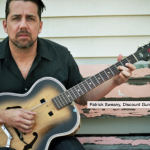 Thursday (2/4) Patrick Sweany, Discount Guns - Ohio based blues musician Patrick Sweany and our fav local rockers Discount Guns will be rockin it at the New Vintage, a great local music venue, this Thursday night. Doors open at 8 pm, show starts at 9 pm.  Tickets are $8 in advance and $10 at the door.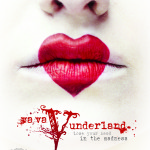 Friday (2/5) Va Va Vunderland - Va Va what?!? The Va Va Vixens are spicing things up again with a tantalizing mix of classic striptease, circus, comedy, variety arts and group dance sequences. This modern day Vaudeville-style Burlesque variety show runs through February 20th at Headliners Music Hall. Tickets start at $20.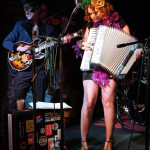 Saturday (2/6) Mardi Gras Celebration - Kick off your Mardi Gras celebration a little early at Louis's "The Ton" in Butchertown this Saturday. Enjoy an evening of bourbon and jazz with New Orleans inspired cocktails and light bites. Live music by Billy Goat Strut Revue. Masks encouraged. Party starts at 8 pm.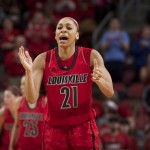 Sunday (2/7) U of L Women's Basketball - Watch our fantastic and extremely competitive Lady Cards take on rivals Notre Dame this Sunday at the KFC Yum! Center. Game starts at 2 pm and tickets are super affordable at only $10. It's a great way to spend an action packed Sunday in one of the best venues in the country.
On the Radar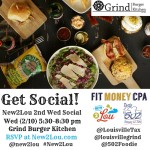 Wednesday (2/10) New2Lou "Get Your Grind On" Social - Kick off your V-Day celebrations with us at our "Get Your Grind On" New2Lou Social next Wednesday at Grind Burger Kitchen in NuLu! Mix and mingle with Louisville's coolest newbies while we mix up our fav 90s slow jams. Event is FREE w/ RSVP and space is limited, so get on it!
Want to share a special event, sponsor one of our events, or advertise with us? Contact us today!