Recovered from Derby yet?!? Saddle up my friend, there are a ton of great events this week you don't want to miss! So what's on the radar? Festivals, Flea and Football! Looking for more great events around town? Check out our New2Lou calendar thanks to the fine folks at Do502. Never again will you find yourself out of the social loop. And don't forget to give us a follow on Facebook, Twitter, and Instagram; you'll be glad you did!

Now - Saturday (5/31) Hometown Tourist Month - In conjunction with National Travel & Tourism Week, over 80 Louisville area attractions, restaurants, and hotels are offering special discounts to locals, encouraging them to get out and "be a tourist". Don't forget to share your pics using #LouisvilleLove for a chance to win sweet prizes!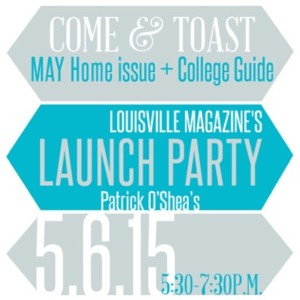 Wednesday (5/6) Louisville Magazine Launch Party - Join Louisville Magazine as they celebrate the launch of the May issue PLUS the annual College Guide at 5:30 at Patrick O'Shea Irish Pub in Downtown Louisville. Free appetizers, drink specials and a free copy of the May issue and College Guide. Free and open to the public.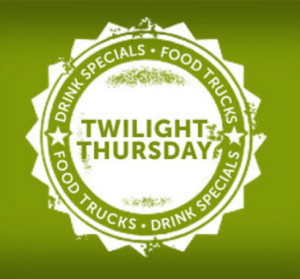 Thursday (5/7) Twilight Thursdays - Derby is over, but that doesn't mean the excitement has to end. Churchill Downs is keeping the party going this week by kicking off their brand new Thursday night racing! Enjoy live thoroughbred racing from 5:00 - 8:30 PM along with drink specials and food trucks. THIS is how we do happy hours in Kentucky.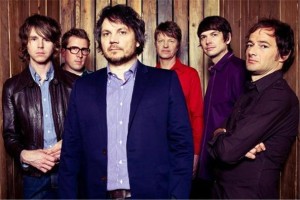 Friday (5/8) Wilco with Steve Gunn - Nothing screams springtime more than live outdoor music. Grab your Bae or BFF and head to the best outdoor venue in the city, Iroquois Amphitheater, to catch the one and only Wilco under the stars. Tickets start at $40 and are still available. Enter to win a pair —> new2lou.do502.com. Good luck!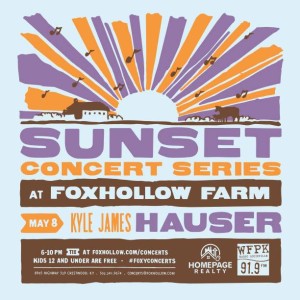 Friday (5/8) Foxhollow Farm Sunset Concert Series - Foxhollow Farm is kicking off their Sunset Concert Series this Friday with fellow New2Lou-er Kyle James Hauser and Louisvillian Justin Lewis. Show starts at 6 pm. Tickets are $10. Enter to win some at new2lou.do502.com. BYO blankets and chairs.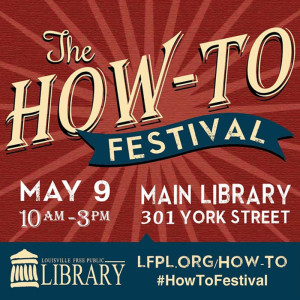 Saturday (5/9) How-To Festival - Ever wanted to learn to square dance, play the guitar, or restore furniture? You can lean all this and more for FREE this Saturday at the Louisville Free Public Library. Amazing, right? No excuses folks, get out and learn something new this weekend! Download a full schedule of presentations.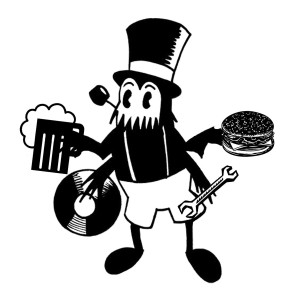 Saturday (5/9) - Sunday (5/10) Flea Off Market - The Flea Off Market is back in action, kicking Spring into high gear at Fresh Start Growers Supply. More than 100 vendors offering great local hand-made items including musical instruments, jewelry, clothing, accessories, soaps, terrariums, and a variety of local fine arts and crafts. Free and open to the public.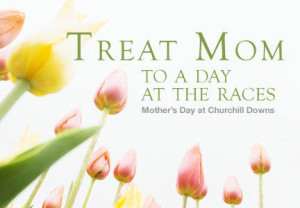 Sunday (5/10) Mother's Day - Mother's Day is this weekend, so you best start planning. Thankfully Do502 has a great list of events to help you show just how much you appreciate her. Hit up the hot brunch places, head to the track, grab a ball game, or take a cruise on the Belle. We're sure she'll love all of these as long as it's with you.
On the Radar
Tuesday (5/12) Louisville Football Club - GOOOOOOOAAAAAAAALLLLLL! Cheer on our hometown football club in their very first season against the Wilmington Hammerheads. Game starts at 7:30 pm and tickets start at $15. No better way to spend a Tuesday evening that football at Slugger Stadium.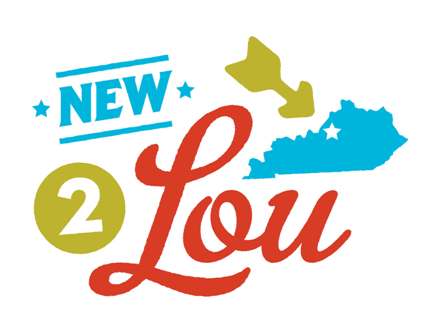 Wednesday (5/13) New2Lou Social - Mark your calendars for our next 2nd Wed Social newbies! Mix and mingle with the coolest newbies in town. Event is free and open to the public, even if you are "Old2Lou" or "ReNew2Lou".  Details will be posted soon, so stay tuned. And don't worry, it will be worth the wait.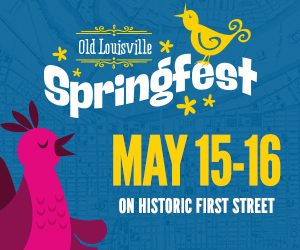 Friday (5/15) - Saturday (5/16) Old Louisville Springfest - Mark your calendar for the 4th Annual Old Louisville SpringFest located in the heart of historic Old Louisville. Two days of live entertainment, cocktails, bourbon slushies and local vendors. Friday (5/15) from 4 pm to 9 pm and on Saturday (5/16) from 10 am to 9 pm. We'll see you there!
Want to share a special event, sponsor one of our events, or advertise with us? Contact us today!