Happy Faux-Friday and cheers to a short work week! Thanksgiving is a time to remind us of all the things we have to be thankful for. What are we thankful for? Family, friends, and each and every one of you, who are New2Lou.  We are so happy you are here in Louisville and we really appreciate all your love and support!
So what's on the radar this week? Plenty of great events to be thankful for! We've handpicked the best of the best events in Lou just for you, who are New2Lou. Looking for more events around town? Check out our brand new New2Lou calendar thanks to the fine folks at Do502! Now you can see our top event picks anytime you want! Never again will you find yourself out of the social loop. And don't forget to follow us on Facebook, Twitter and Instagram, you'll be glad you did.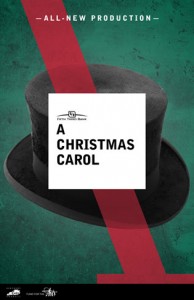 Now December 23 Fifth Third Bank's A Christmas Carol -  Catch the holiday classic A Christmas Carol at Actors Theatre of Louisville.  Grab your family and friends and watch the characters Ebenezer Scrooge, Tiny Tim and the spirits of Christmas Past, Present and Future come to life on the stage. The perfect way to get you in the holiday "spirit".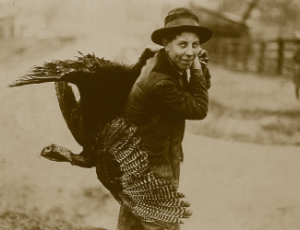 Thursday (11/27) Thanksgiving Feasts - Many of you will be traveling, but if you're in town, we've got you covered with a few great Thanksgiving foodie options: Proof on Main, Bristol Bar and Grille, Churchill Downs, Belle of Louisville, Sway at the Hyatt, English Grill at the Brown Hotel, Winston's and Captain's Quarters. And the fine folks at Do502 have a great list too!
Friday (11/28) Light up Louisville - The city's annual celebration launching the holiday season.  Light Up Louisville is a full day of festivities including a 5k run/walk, Light up Louisville Parade, Santa's Workshop, 40 night of lights, fireworks and Santa Claus himself turns on the holiday lights in downtown Louisville.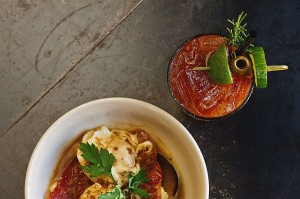 Friday (11/28) Black Friday Brunch - now this is certainly a Black Friday tradition we can get behind. And who doesn't love brunch, right? And if you haven't been to Garage Bar for brunch yet, you're in for a treat: everything bagel pizza, smoked salmon, and Beignets to name a few. Drink discounts too, win, win.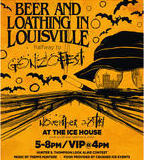 Friday (11/28) Beer and Loathing in Louisville - Gonzo-style beer festival & the halfway mark to GonzoFest 2015. The festival will feature a taste of the greatest local brewers in KY and the surrounding region. Hosted by the Kentucky Guild of Brewers and The Monkey Wrench. Tickets start at $45.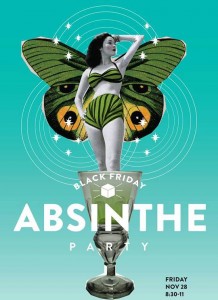 Friday (11/28) Absinthe + Tarot + French Lounge - Seek shelter from the madness of Black Friday by embracing the dark arts in the Cellar at Decca Restaurant in the trendy NuLu district. Copper And Kings Blanche Absinthe cocktails, Tarot Card readings  and French Lounge music. 8:30 - 11 pm.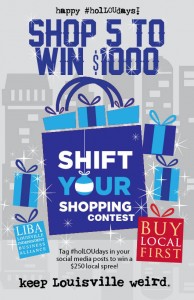 Saturday (11/29) Small Business Saturday is this week! And we all know the benefits of shopping locally, right? Plus you get amazing one-of-a-kind gifts for your someone special. And LIBA is running a Shift Your Shopping contest where you can win $$ too! Spread The Weird by sharing your sweet local finds socially using #holLOUdays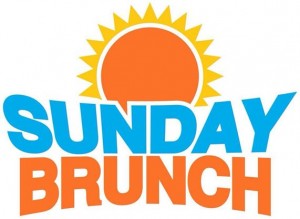 Sunday (11/30) Nick Dittmeier & Brunch - Notice a theme this week? Food, food and more food. After all it is thanksgiving, the kickoff to the holiday season. So foodies rejoice and unite at The Rudyard Kipling for some serious brunch grub from 10 am to 2 pm.
On the Radar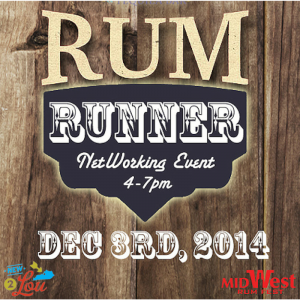 Wednesday (12/3) MidWest RumFest Pre-Party - We are so excited about the FIRST RumFest in our fine city, we've decided to celebrate a little early. So we're throwing a pre-party and you're invited. Rum samples, tasty treats, and good peeps. And it's FREE! But space is limited so RSVP today!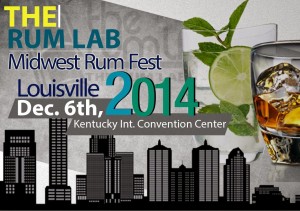 Saturday (12/6) MidWest RumFest - Early notice, but tickets are selling fast and we don't want you to miss out. Plus we have a sweet deal to pass along to you, who are New2Lou. Ticket discount code "N2L" = 50% discount on Cane Admission Pass! And be on the lookout for ticket giveaways and a pre-party announcement at New2Lou.com. Cheers!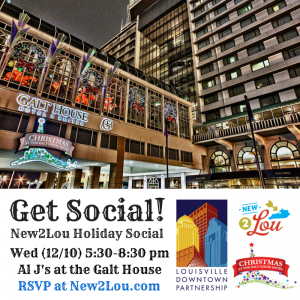 Wednesday (12/10) New2Lou Holiday Social - Mark your calendars for our Holiday Social at Al J's in the Galt House Hotel, award winning lounge, voted best place in Louisville "to site and drink". They will be all decked out in Holiday decor and we'll have other fun holiday surprises. Free and open to the public even if you are "Old2Lou". Space is limited, so RSVP ASAP!
Want to share a special event, sponsor one of our events, or advertise with us? Contact us