Ready to mix and mingle with Louisville's finest newbies! Join us tonight at the Meta, the super swanky cocktail bar in the SoFo (South Fourth St) district. Never been to Meta? Well, we're here help! We'll introduce you to cool new spots and cool new people. And we'll be giving away some sweet prizes tonight too!
So what else is on the radar? You mean besides our awesome social? Mixers, Margaritas, and Salsa Moves! We've handpicked the best of the best events this week just for you, who are New2Lou. Looking for more events around town? Check out the local calendars on our events page and give us a follow on Facebook and Twitter, you'll be glad you did.
Wednesday (8/13) New2Lou 2nd Wed Social - Join us at Meta, the super swanky cocktail bar in the SoFo (South Fourth St) district, as we mix and mingle with Louisville's coolest newbies. Party starts at 5:30 pm and prize drawing is at 7 pm. See you soon and don't forget to RSVP to reserve your spot!
Wednesday (8/13) Stephen "Ragga" Marley - Our top music pick this week is reggae artist Stephen Marley. And the show doesn't start until 8 pm, so you can meet some cool new folks at our social and then head over to Mercury Ballroom for an amazing show, win, win. And don't forget to register for the prize drawing at the social for a chance to win a pair of tickets!
Thursday (8/14) - Sunday (4/24) Kentucky State Fair - Folks come into town from all over the region to the annual Kentucky State Fair to showcase the best of the best: animals, dance, food, you name it.  And there are evening music concerts (too many to name here). Plenty of entertainment and people watching, trust us. A must see!
Thursday (8/14) Margaritas in the 'Ville - LEO Weekly's 2nd annual Margaritas in the 'Ville at Captain's Quarters Riverside Grille is this Thursday. Louisville's finest restaurants and bars battle to take home the coveted "best margarita in the 'Ville" title. Enjoy the best margaritas and vote on your fav! Tickets are $20.
Friday (8/15) Iseelou.com Launch Party - There's a new media startup in town folks, called IseeLou. Join them this Friday to congratulate New2Lou member Ilyse and celebrate the launch of her brand new website. And if you go, don't forget to share your story with her. Who knows, YOU may just be the the next big thing in Lou!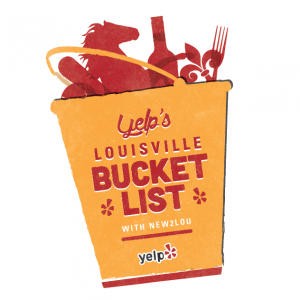 Saturday (8/16) Louisville Bucket List - We're teaming up with Yelp Louisville to bring you the Louisville Bucket List, Derby City must dos for those both new and old 2 Lou. Next on the List: Take a 90-minute historical downtown Louisville walking tour. Event is free and open to the public. RSVP on the Yelp page.
Saturday (8/16) Country Boy Brewing Tap Takeover - Country Boy Brewing from Lexington is invading local brewery Great Flood Brewing Company this Saturday! Great Flood Brewery will feature at least 6 Country Boy beers including a special tapping of Papaw's Red. Not only will be there be great beer, but we hear there will be some sweet Country Boy swag too.
Sunday (8/17) YUM! Summer Series on the Plaza - Salsa Night - Get your groove on at Salsa night at the KFC YUM! Center Plaza this Sunday night. Cosa Seria, a 7-piece Latin band, and dancing instructor Gabe Scott and his Xplosive Rhythms Dancers will be on hand to teach everyone some new dance moves. Free and open to the public. 
On the Radar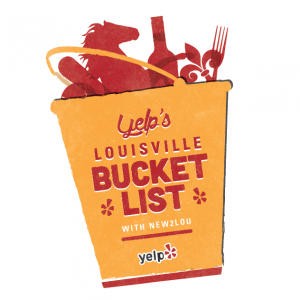 Saturday (8/23) Louisville Bucket List - Not one, but two Louisville Bucket List events coming up this week! Not only can you enjoy a historical walking tour this Saturday, but you can also join The Louisville Quest for a scavenger hunt/sight-seeing tour next Saturday too! Discounts for our group: $30 for people 21 and up and $25 for people ages 11-20 and military members and their families. RSVP on the Yelp page.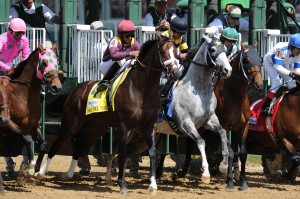 Saturday (9/6) New2HorseRacing 2! - Missed out on New2Horseracing in May? No worries, we got your back. We want you, the newbie, to be well educated with horseracing knowledge so we bring you an encore of New2Horseracing! FREE entry to the word famous track and mix and mingle with Louisville finest newbies, win, win (pun intended). RSVP today!
Want to share a special event, sponsor one our our awesome socials, or advertise with us? Contact us