The week is almost over and there's a three day weekend in the forecast! So what's on the radar this week? WorldFest, Zombie Walk, and Waterfront Wednesday, Wowza! We've handpicked the best of the best events this week just for you, who are New2Lou. Looking for more events around town? Check out the local calendars on our events page and give us a follow on Facebook and Twitter, you'll be glad you did.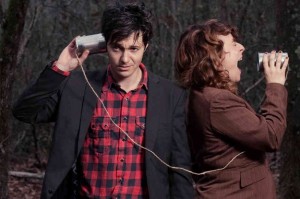 Wednesday (8/27) Waterfront Wednesday - Free summer concerts presented by WFPK and Waterfront Development Corporation on the last Wednesday of every month. Featured artists this month: Shovels and Rope, The Wild Feathers, and Tim Easton. Music starts at 6 pm. Free and open to the public.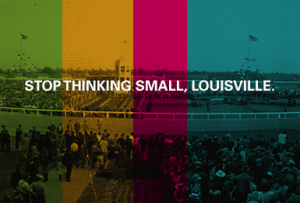 Thursday (8/28) Stop Thinking Small Louisville - Brian Wallace of Now Sourcing is hosting a "town hall" ish meeting to get local folks to think BIG when it comes to our startup community. We're certainly down for that. Hopefully you have your ticket, because turns out others are down with it too. Sold out show, but we'll be live tweeting @new2lou, stay tuned.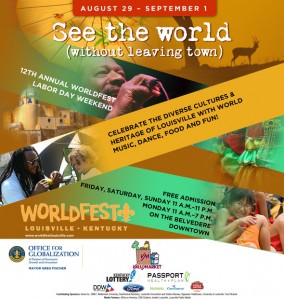 Friday (8/29) - Monday (9/1) WorldFest - Celebrate the 12th anniversary of one of the region's largest international festivals this holiday weekend! Enjoy four days of expanded world food, music, dance, culture and education on the Belvedere in downtown Louisville. Free and open to the public.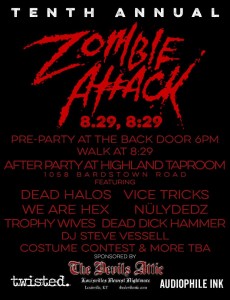 Friday (8/29) Zombie Walk - Get your zombie on or simply watch from the sidelines as zombies take over the Highlands. The 10th annual Zombie Walk starts Friday at 8:29 pm and ends at Highland Tap Room with music, contests, prizes, and general mayhem. Join Yelp for a pre-party at Bearno's to get "zombiefied" from an expert, you know you want to.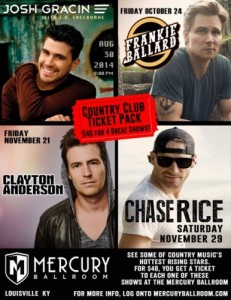 Saturday (8/30) Josh Gracin with J.D. Shelburne - Our top pick this week? American Idol country singer Josh Gracin with country rocker J.D. Shelburne at the Mercury Ballroom. Doors open at 8 pm, show starts at 9 pm. Tickets are $16 and still available. Love country? Grab the Country Club Ticket Pack, 4 shows for $40, sweet deal!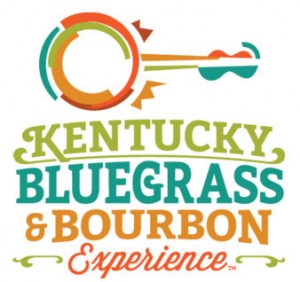 Sat (8/30) - Sun (8/31) Kentucky Bluegrass & Bourbon Experience - It's doesn't get more Kentucky than bourbon and bluegrass.  Add BBQ to the mix and you've got an all out southern celebration! Party starts at 4 pm on Saturday at the Louisville Water Tower. Admission is $10 before 6 pm, $14 after 6 pm. Kids 10 and under are free.
On the Radar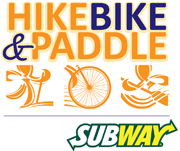 Monday (9/2) Mayor's Hike, Bike & Paddle -Free family-friendly Healthy Hometown event. To participate you can hike, bike, or paddle, your choice! And it doesn't stop there, yoga, Tai Chi, and pickle ball too (that's a thing, right?). Full day of fun activities, click here for the full scheduled of events.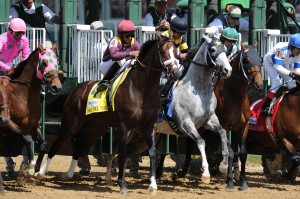 Saturday (9/6) New2HorseRacing 2! - Missed out on New2Horseracing in May? No worries, we got your back. We want you, the newbie, to be well educated with horseracing knowledge so we bring you an encore of New2Horseracing! FREE entry to the word famous track and mix and mingle with Louisville finest newbies, win, win. RSVP today!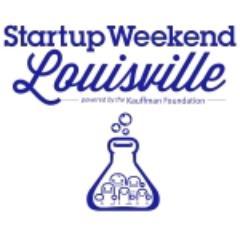 Friday (9/19) - Sunday (9/21) Startup Weekend - Ready to test your entrepreneurial skills, pitch your idea, and team up with other creative folks in Louisville? Mark your calendar and grab your ticket for Startup Weekend Louisville! Tickets start at $49 and scholarships are available for female designers and engineers, go girl power!
Want to share a special event, sponsor one our our awesome socials, or advertise with us? Contact us