As one Prince leaves our fine city, another arrives this Friday. As the city rolls out the red carpet for His Royal Highness Prince Charles, let's all be sure to show him just how awesome (and sustainable) our city is. We're super stoked to be one of the many folks that will personally welcome him, after all it is our area of expertise. And he will be #new2lou at least for a short period, right?
So what's on radar this week? You mean besides Prince Charles?!? Beer, Basketball and Bulleit Whiskey! We've handpicked the best events this week, so whether you're New2Lou or Louisville Lifers, there's a little something for everyone. Make sure you check out our New2Lou calendar, thanks to the good folks at Do502, so you can stay in the know. Also, don't forget to give us a follow on Facebook, Twitter, and Instagram; you'll be glad you did!

Now -  Sunday (3/29) Fiddler on the Roof - Don't miss your chance to catch the award-winning Fiddler on the Roof at CenterStage at the Jewish Community Center. Tickets are $20 in advance or $22 at the door. For tickets or more info, call 238-2709 or go to CenterStageJCC.org. Show runs through Sunday (3/29). Dates and times vary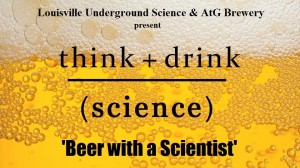 Wednesday (3/18) Beer with a Scientist - Against the Grain is partnering with Louisville Underground Science to present a monthly series to inform & educate the public on diverse scientific topics. This month Keith Mountain will address; "Climate Change; What's the Problem and is it Even Real".  #NerdsUniteOverBeer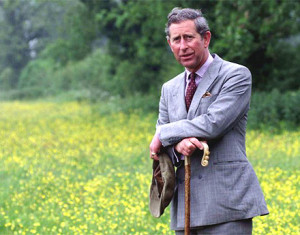 Thursday (3/19) The Quest for Harmony - David Cadman - In anticipation of His Royal Highness Prince Charles' visit, Professor David Cadman will be giving an illuminating talk about the Prince's views on "harmony" and the essential truth that humankind is a "part of" and not "apart from" Nature. Don't miss this fascinating talk Thursday at 6 pm, at the Filson Historical Society. Tickets are $10.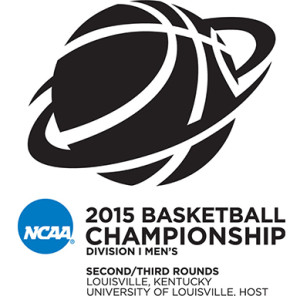 Thursday (3/19) - Saturday (3/21) NCAA Division 1 Men's Basketball Championship Second/Third Rounds - It's going to be hard to find an event with more heart pumping adrenaline than this! Get in on the excitement as the NCAA Division 1 Men's Basketball Championship continues to battle it out in the second/third rounds. It all kicks off this Thursday at 7 pm at the KFC YUM! Center. #Letsdothis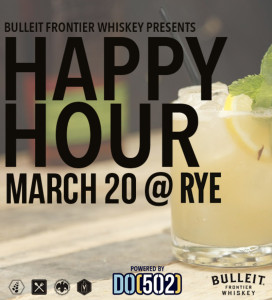 Friday (3/20) Bulleit Happy Hour w/ Do502 - So you know the folks at Do502 are super cool, right?!? Not only do they keep us in the loop on cool events around town, but they also create cool events like this one. Join them and Bulleit Whiskey and grab a $7 Bulleit Cocktail (or two) this Friday at Rye on Market from 5-7:30 pm. RSVP today!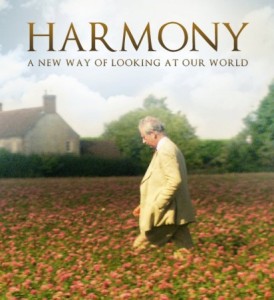 Friday (3/20) Harmony Screening - Excited for the Royal visit this weekend? We sure are! Get even more excited because The Institute For Healthy Air, Water, and Soil and The Louisville Film Society present, a FREE screening of Harmony this Friday at The Brown Theater. Inspired by HRH The Prince of Wales, Harmony looks at the root causes of the global problems we face and offers solutions. FREE event, but RSVP required.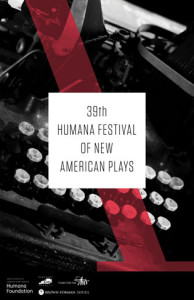 Saturday (3/21) Humana Festival - Don't miss this premiere event celebrating some of the most talented voices in the American theatre. Be one of the first to experience these new works right here in Louisville (at The Actors Theater) before they hit up the big stage in New York and Chicago. Plays on the radar this week: The Roommate, I Will Be Gone and The Glory of the World. Full schedule on their website.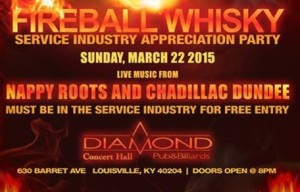 Sunday (3/22) Fireball Service Industry Appreciation Party- Many of us work in, or know someone who works in the service industry. Help us celebrate them this Sunday at Diamond Pub and Billiards in The Highlands. $2 pints and FREE pool after 9 pm. Enjoy live music from Nappy Roots and Chadillac Dundee. FREE entry to all bartenders, servers, and other service industry workers.
On the Radar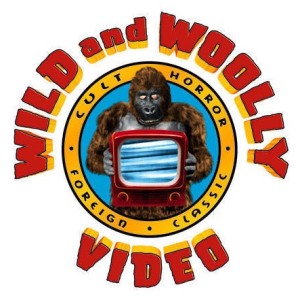 Monday (3/23) Wild & Woolly 18th Anniversary & Store Closing Blowout - If you are New2Lou, you probably don't know the awesomeness of Wild & Woolly. And sadly they're closing their doors after 18 years, but you can be part of history and help them celebrate their 18 years with a bang! Join the party at Headliners Music Hall at 9 pm. Tickets are $5.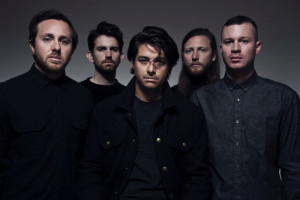 Tuesday (3/24) Delta Spirit with Avid Dancer - Delta Spirit's fresh approach on songwriting, includes focus on communal songwriting, as opposed to a single writer. Add in Avid Dancer's, psych pop hooks and swirling guitars, and we should all be in for a great show! The show kicks off at Headliners Music Hall at 8 pm. Tickets are $15 in advance, $17 at the door.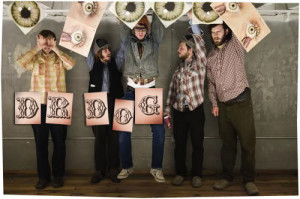 Wednesday (3/25) Dr. Dog: Flamingo Hotel Tour - Two great bands, one killer night! Boogie on out to spend an evening with Dr. Dog and very special guests MEWITHOUTYOU at The Mercury Ballroom at 8 pm. Tickets are $23. Enter to win some at new2lou.com. Good luck!
Want to share a special event, sponsor one of our events, or advertise with us? Contact us today!