What an amazing last 2 weeks, right? Prince, HRH Prince Charles and now Stevie Wonder! Seriously?!? We *HEART* this town! So what's on radar this week? You mean besides the amazing Stevie Wonder? Moonshine, HoundMouth and the Moth! We've handpicked the best events this week, so whether you're New2Lou or Louisville Lifers, there's a little something for everyone. Make sure you check out our New2Lou calendar, thanks to the good folks at Do502, so you can stay in the know. Also, don't forget to give us a follow on Facebook, Twitter, and Instagram; you'll be glad you did!
Now - Sunday (4/12) Humana Festival - The Humana Festival continues this week lots of great plays on the scheduled this week: Dot, The Roommate, I Will Be Gone, The Glory of the World, I Promised Myself to Live Faster and That High Lonesome Sound. Be one of the first to experience these new works right here in Louisville (at The Actors Theater) before they hit up the big stage in New York and Chicago. Full schedule on their website.
Wednesday (3/25) Dr. Dog: Flamingo Hotel Tour - Two great bands, one killer night! Boogie on out to spend an evening with Dr. Dog and very special guests MEWITHOUTYOU at The Mercury Ballroom at 8 pm. Tickets are $23.
Thursday (3/26) Houndmouth with Parker Millsap and Twin Limb - Hopefully you already have tickets, because this show is sold out. Louisville folks sure do love this hometown band Houndmouth and for good reason. If you don't have tickets, no worries, there will be more shows in the future. In the meantime add them to your radar and download their smokin new album.
Friday (3/27) FAT Friday Trolley Hop - free event held on the last Friday of every month. From 6:30 - 10 pm, enjoy live music, entertainment and free trolley rides to shops, restaurants and galleries on Historic Frankfort Avenue. This month as part of the US Navy Reserve's Centennial Celebration, all active military and veterans will receive special food & drink offers and discounts.
Friday (3/27) Stevie Wonder - THE Stevie Wonder (GASP) is coming to Louisville, the KFC Yum! Center to be exact. Don't miss this opportunity to see this amazing artist right here in your own backyard. Tickets start at $36.50. And can we say again just how amazing this city is? Price, HRH Prince Charles and Stevie all in a span of 2 weeks, seriously?!?
Saturday (3/28) Moonshine by Vinnie Kochert - Our friends from Revelry Boutique Gallery are inviting YOU to the Art Show Opening: Moonshine by Vinnie Kochert this Saturday from 7 - 10 pm. Revelry always throws a great party and it really doesn't get more Kentucky than moonshine. So grab a friend, a drink and raise your "Jar" to this amazing artist!
Sunday (3/29)Preservation Hall Jazz Band - We love, love, love these world-class musicians, Preservation Hall Jazz Band from New Orleans and they always put on a great show. Their music is energizing and crowd always ends up on their feet. You really don't want to miss this show at the Kentucky Center. Tickets start at $35.
On the Radar
Monday (3/30) #OpenCoffeeLou - Open forum discussion for entrepreneurs and startups. The goal: to create a better sense of community by meeting weekly over coffee to share ideas and provide support and feedback.  If you're an entrepreneur or thinking about being one, join the fun Monday at 8 am at the iHub. Coffee provided.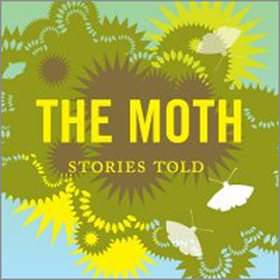 Tuesday (3/31) The Moth StorySlam - Are you a great story-teller? Why not show off your skills next Tuesday at Headliners Music Hall.  Place your name in the hat between 6 and 8 pm, storytellers randomly are selected to present and audience judges will decide your fate. This month's theme is LOVE HURTS. Tickets are $8.
Want to share a special event, sponsor one of our events, or advertise with us? Contact us today!