Can you believe it's spring and Easter weekend? Sure doesn't feel like it outside. However, the weekend weather forecast looks promising and we're certainly hoping this will be the last cold front of the season.  So what's on the radar this week? Lots of great reasons to get out, try new things and meet some new people.  Our top pick for the week, our Bourbon 101 class of course! And good news for you, we still have tickets available! But not many, so get on it and we'll see you tomorrow!
Looking for more fun events this week?  Check out the local calendars on our events page!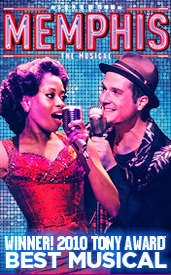 Wednesday (3/27) Bourbon and Broadway - four-course meal, cocktails and bourbon flight featuring Four Roses Bourbon at Doc Crow's Southern Smokehouse and Raw Bar. Four Roses brand ambassador Al Young and the Tony award-winning producer of Memphis Sue Frost will be present to celebrate with guests. The cost is $60 per person. RSVP at (502) 587-1626 or doccrowsevents@gmail.com.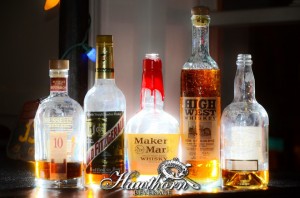 Thursday (3/28) New2Lou Bourbon Series: 101 - Got your tix yet? Get on it. Bourbon 101 is tomorrow! Bourbon education, tastings and cool new folks, no brainer. Plus you live here in Bourbon Country, it's your duty! Tickets are $30.  Already completed Bourbon 101? Join us for Bourbon 102 and Bourbon 103!
Friday (3/29) Idea Mornings- This month Christopher Cprek, co-founder of LVL1, will speak about makerspaces, hackerspaces, 3D printing, and other DIY technology. Location is at LVL1 (814 E. Broadway), so you'll get to see the hackerspace in person. Coffee and snacks provided. Free and open to the public.
Friday (3/29) Dirty Derby "Whiskey Bent & Hair Bound" Release Party - What's the Dirty Derby? A new local magazine focused on the "real Louisville, the down and Dirty of what make this city rad." Live music from local bands the Hot Wires and Tunesmiths at Haymarket Whiskey Bar. $5 cover, 21 & over. Doors open at 9 pm, show starts at 10 pm.
Saturday (3/30) Leonard Cohen - Here's your opportunity to see the inspiring and award-winning Canadian singer-songwriter, musician, poet, and novelist Leonard Cohen right here in Louisville, Louisville Palace to be exact.  Tickets start at $49.50 and are still available.  He on tour promoting his new album "Old Ideas" who many consider his best yet.
Saturday (3/30) Indigo Girls - Another great music option for Saturday night is rock sensation, the Indigo Girls in Whitney Hall at the Kentucky Center for the Performing Arts. The Indigo Girls join the Louisville Orchestra for a magical full symphonic experience of their incredible hits.  Tickets start at $20 and show starts at 8 pm.
Sunday (3/31) Easter Sunday Brunch - We've hand-selected some great options to enjoy Easter brunch with friends and family. You're welcome. Proof on Main, Brown Hotel, Galt House Hotel, Easter Brunch Cruise on the Belle of Louisville,  West Baden Springs Hotel and French Lick Resort.
On the Radar
April 1 Grizzly Bear with Owen Pallett - American indie rock band Grizzy Bear is coming to Louisville. On tour with their latest album Shields, which quickly became a feature on many musical "best of" lists.  They will be at the Brown Theatre and show starts at 8 pm.  Tickets are $30 in advance and $35 day of.
April 2 - 7 Memphis - Inspired by actual events and winner of four 2010 Tony Awards, Memphis is about a white radio DJ who wants to change the world and a black club singer who is ready for her big break.  Tickets start at $25, dates and times vary.
April 5 OMC Louisville Launch Party- Need another excuse to party? Join the club, Original Makers Club,  at the Farmington Historical Home on Friday (4/5). Special performance by A Lion Named Roar, Hors d'Oeuvres by Wiltshire Pantry, and complimentary open bar featuring Jeffersons Bourbon. Tickets are $75.
Have a special event to share in our e-newsletter? Want to sponsor an event or advertise with us? Contact us