What's on the radar this week? Bourbon + Beats + Brunch! We've handpicked the best events in Lou, just for you who are New2Lou. Looking for more great events around town? Visit our online event calendar at new2lou.do502.com and give us a follow on Facebook, Twitter, and Instagram. Stick close to us and we'll have you plugged into the community in no time.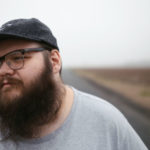 Wednesday (9/19) John Moreland - Plans tonight? You do now. Head to a Headliners Music Hall tonight to catch John Moreland, singer-songwriter from Tulsa, Oklahoma, and The National Reserve, americana group out of Brooklyn, NY. Doors open at 7:00 PM, show starts at 8:00 PM. Tickets are only $15. Enter to win a pair at new2lou.do502.com.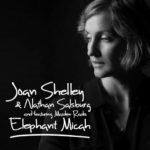 Thursday (9/20) Joan Shelley & Nathan Salsburg and featuring Maiden Radio - Joan Shelley will be joined by Nathan Salsburg as well as Cheyenne Mize and Julia Purcell (band mates in Maiden Radio). They will be performing at Odeon Louisville next Thursday before heading out for a European tour. Doors open at 7:30 pm, show starts at 8:30 pm. Tickets are $12 in advance, $15 at the door.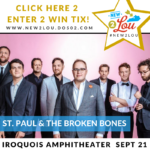 Friday (9/21) St. Paul & the Broken Bones - So many great concerts this week, so we're going to roll with this and you should too. Make sure to add St. Paul & the Broken Bones to your list. They'll be performing at Iroquois Amphitheater this Friday night. Doors open at 6:30 PM, show starts at 8:00 PM. General admission tickets are $30. Enter to win a pair at new2lou.do502.com.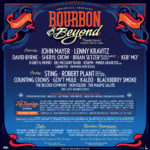 Saturday (9/22) - Sunday (9/23) Bourbon & Beyond 2018 - Bourbon & Beyond is back and bigger than ever! Enjoy a weekend full of award-winning bourbons, master distillers, legendary musicians and world-class chefs. Music headliners include John Mayer, David Byrne, Lenny Kravitz, and more! Single day tickets start at $90, weekend $150. Enter to win a pair of VIP passes at new2lou.do502.com.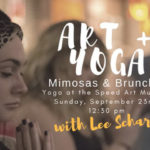 Sunday (9/23) Art + Yoga + Mimosas and Brunch - Calling all yogis. Soul Cleanse Yoga is hosting an amazing event this Sunday. Grab your girl/guy friend and head down to the Speed Art Museum for art, yoga, mimosa and brunch. Enjoy a Intro to Lotus Flow class at 12:45 pm (plan to arrive at 12:30 pm) followed by brunch at Wiltshire at 1:45 PM. Tickets are $13 and include a mimosa w/ brunch purchase.
On the Radar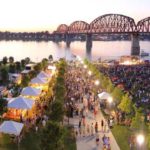 Wednesday (9/26) WFPK Waterfront Wednesday - Fall officially arrives this weekend, which sadly means Waterfront Wednesdays are wrapping up. Don't miss the final show of the season next Wednesday. Featured artists: Car Seat Headrest, The Artisanals and Love Jones. Music starts at 6 pm. Big shout-out to WFPK/LPM and Louisville Waterfront who keep this awesome event FREE. Show your support and become a LPM member.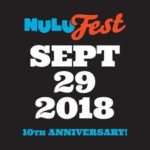 Saturday (9/29) 10th Annual NuLu Festival - Mark your calendars. The trendy NuLu neighborhood is hosting their annual street festival next Saturday! Enjoy live music by Sonablast Records, micro-brewed beers, and awesome local food and a wide variety of local vendor booths. The festival kicks off at 11 AM and runs through 11 PM. Want a free t-shirt and some beer? Sign up to volunteer! Several shifts available.