So what's on the radar? Bourbon, Bluegrass, and WorldFest! We've handpicked the best events in Lou just for you who are New2Lou. Looking for more great events around town? Check out our New2Lou calendar at new2lou.do502.com. Never again will you find yourself out of the social loop. And don't forget to give us a follow on Facebook, Twitter, and Instagram; you'll be glad you did!
Wednesday (9/2) - Sunday (9/20) August Wilson's Seven Guitars - Actors Theatre 2015/2016 season officially launches this week! First on the season lineup is Seven Guitars which runs through September 20th. Individual tickets start $25 or why not pick up a discounted 3-Play, 5-Play season package or Flex pass?!?
Wednesday (9/2) Louisville City FC - Last chance to cheer on our soccer team at their last home game at Louisville Slugger Field. Our friends at Greater Louisville International Professionals (GLIP) are inviting you to party with them! Meet up in "Scouse's House" - the covered area on the East side of the field. Use Code GLIP2015 for a $10 ticket!
Thursday (9/3) Mayor's Music & Art Series - free monthly series showcasing local musicians, artists and performers at Mayor's Gallery at historic Louisville Metro Hall.  This month will showcase Bonnie "Prince" Billy. Event is free and open to the public. Bring your lunch and enjoy live music during your lunch hour.
Thursday (9/3) Louisville Geek Dinner - Geeks unite over food! Are you into techie things and like food and meeting new people? Then this event is for you! Join local self-proclaimed geeks for dinner and techie discussions at the BBC this Thursday 6-9 pm. Event is FREE, but you'll need to RSVP.
Friday (9/4) - Sunday (9/6) Kentucky Bluegrass & Bourbon Experience - It really doesn't get more Kentucky than bourbon and bluegrass. Party starts at 5:30 pm on Friday and runs through Sunday 11 pm at the Louisville Water Tower. Daily admission is $12 before 6 pm, $16 after 6 pm. Or make a weekend of it and purchase a 3-day pass for $30!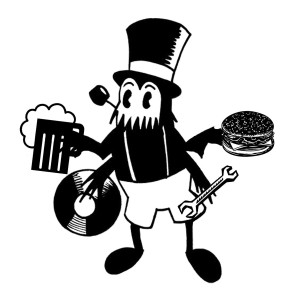 Friday (9/4) - Sunday (9/6) Flea Off Market - monthly outdoor bazaar in Nulu, on Baxter between Market and Jefferson Street. The "buy local"/"keep it weird" ethic is strong in Louisville and especially at The Flea Off Market, a great place for shopping, eating & drinking, or just hanging out. Over 100 local vendors, food trucks, drinks, entertainment and more!
Friday (9/4) - Monday (9/7) WorldFest - Celebrate the 13th anniversary of one of the region's largest international festivals this holiday weekend! Enjoy four days of expanded world food, music, dance, culture and education on the Belvedere in downtown Louisville. Free and open to the public!
On the Radar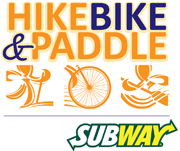 Monday (9/7) Mayor's Hike, Bike and Paddle - Free family friendly Healthy Hometown event. To participate you can hike, bike, or paddle, your choice! And it doesn't stop there, yoga, Tai Chi, and pickle ball too (that's a thing, right?). Full day of fun activities, click here for the full scheduled of events.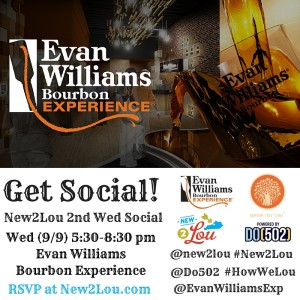 Wednesday (9/9) New2Lou 2nd Wed Social - Mark your calendars folks to get social with the coolest newbies in town. In celebration of Bourbon Heritage Month we'll be at Evan Williams Bourbon Experience, trendy distillery/museum in downtown Louisville and first official stop in Louisville on the Kentucky Bourbon Trail . FREE event, but space is limited so RSVP today!
Want to share a special event, sponsor one of our events, or advertise with us? Contact us today!