What's on the radar this week? Bourbon, Blues & Boats! Looking for more great events around town? Check out our calendar at new2lou.do502.com. And don't forget to follow us on Facebook, Twitter, and Instagram; you'll be glad you did!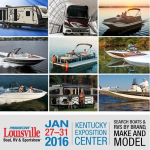 Wednesday (1/27) - Sunday (1/31) Louisville Boat, RV & Sportshow - Tired of the winter weather? Dreaming of the summertime heat? Head down to the Louisville Boat, RV & Sportshow and get a jumpstart on your summer adventures. And there aren't just boats and RVs, there are paddle boards and lots of great road trip essentials too. Show runs tonight though Sunday (1/31) at the Kentucky Expo Center and tickets are $12.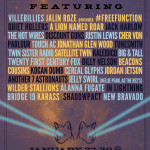 Wednesday (1/27) - Saturday (1/30) Free Week - The fine folks at Do502 are throwing a KickA$$ music celebration this week. And the best news?!? It's FREE! Enjoy free shows at the coolest venues around town with the hottest artists. Our top picks: Hillbillies, Jack Harlow, Discount Guns, Big & Tall & Kogan Dumb at Mercury Ballroom on Friday and Jalin Rose Presents #FREEFUNCTION at Headliners Music Hall on Saturday.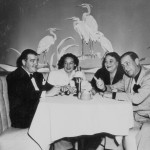 Thursday (1/28) Ballotin Whiskey Buzz and Blues - Join locally made spirit – Ballotin Whiskey – at Meta Bar this Thursday for a social night of drinking, singing and helping a cause, win-win. Mix and mingle mix while sipping featured Ballotin Whiskey cocktails of the night and listening to live jazz music. Suggested donation at the door. 100% of proceeds benefit Apron Inc. Party starts at 5 pm.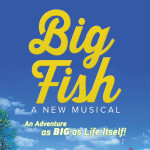 Thursday (1/28) - Sunday (2/14) Big Fish - Experience a NEW smash hit musical that is richer, funnier and BIGGER than life itself! Big Fish, based on the celebrated novel by Daniel Wallace and the acclaimed film directed by Tim Burton, tells the story of  Edward Bloom, a traveling salesman who lives life to its fullest … and then some! Tickets are $20. Show runs through Sunday (2/14) at the JCC Centerstage.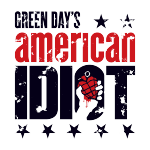 Friday (1/29) - Sunday (2/7) Green Day's "American Idiot" - Set against the backdrop of post-9/11 America, three best friends are forced to confront the realities of adulthood. Sing along to your fav rock songs of Green Day and soak in this powerful story. Tickets are $19. Enter to win a pair at new2lou.do502.com. Show runs through Sunday (2/7) and proceeds will benefit Acting Against Cancer.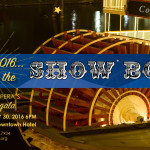 Saturday (1/30) Carnevale 2016 - Kentucky Opera's black tie fundraising event this year will transport you to a Mississippi River Show Boat! Enjoy an evening of grand wine and spirit tastings, delectable dinner, entertainment by the SHOW BOAT singers, dancing to one of Louisville's best DJ's, and an amazing array of silent and live auction items. Tickets are $250. Party starts at 6 pm.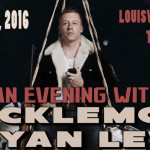 Sunday (1/31) An Evening with Macklemore & Ryan Lewis - Put your hands up! Macklemore and Ryan Lewis are coming to Louisville, the Louisville Palace, to put on a killer show. Don't miss your chance to catch one of the hottest hip-hop artists in the country right in your own backyard. Tickets start at $49.50. Show starts at 8 pm. Enter to win a pair at new2lou.do502.com.
On the Radar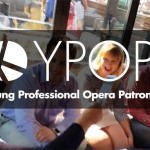 Monday (2/1) Show Boat YPOP Happy Hour - Monday blues got you down? Brighten up your Monday with us and the Young Professional Opera Patrons (YPOP) at 8UP Elevated Drinkery and Kitchen. Mix and mingle with the fellow young professional Kentucky Opera fans and learn more about Show Boat and how you can get involved with this great organization! Enjoy appetizers and a cash bar.
Want to share a special event, sponsor one of our events, or advertise with us? Contact us today!