Raining weather got you down? Don't worry, we're here to help!  We've hand-picked some awesome events this week to add a little sunshine to your dreary day.  Bourbon, socials,  food, and music, what else could you ask for?  And it's all right here in our own backyard!  So get out and explore the best Louisville has to offer.  Looking for more fun events this week?  We've got your back. Check out the local calendars on our awesome new events page, which will leave you with no excuse to stay at home!
Now - Sunday (3/3) 502 Restaurant Week- Louisville's Official Restaurant Week is a hit and is only here for a limited time!  Wine and dine at participating restaurants for $50.20 for a 3-course pre-fix meal for two.  Foodies: You don't miss out on this event, trust us.  Make your reservations today!
Wednesday (2/27) Digital Detox at Garage Bar - Stuck in a technology loop? Garage bar can help!  Grab a drink and socialize "face-to-face", you know "old school" style. Put away your digital distractions and enjoy a "device-free" evening with friends.  And don't forget to bring canned goods to donate to KY Harvest.
Wednesday (2/27) WFPK Winter Wednesday - WFPK  is hosting the final Winter Wednesday of the season tonight at the  Clifton Center.  Featured artists are Bobby Long and Civil Twilight. Doors open at 6:30 pm, music starts at 7:30 pm.  Free and open to the public. And here's a  little something to look forward to: Waterfront Wednesdays!
Thursday (2/ 28) New2Lou Bourbon 101 Encore - Bourbon education, tastings and socializing with the coolest newbies in town…no brainer!  We only have a few spots left, so purchase your ticket(s) today!  And join us after the class at 8 pm at the Silver Dollar for a New2Lou social (free and open to the public).  Bourbon drink specials and good times guaranteed!
Friday (3/1) - Sunday (3/3) Startup Weekend Louisville - Ready to test your entrepreneurial skills, pitch your idea(s) and team up with other creative folks here in Louisville? Join the global grassroots movement to learn the basics of founding startups and launching  successful ventures. Discounts available, here's scoop on Insider Louisville.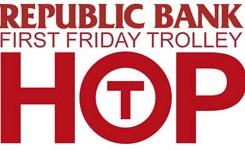 Friday (3/1) Republic Bank First Friday Trolley Hop - free event held downtown on the first Friday of every month at the shops, restaurants and galleries in historic West Main district and trendy NuLu District.  Big news this month? Why Louisville 2 grand opening in NuLu!  Stop by and welcome them to the hood!
Saturday (3/2) Wild & Scenic Film Festival - The Kentucky Waterways Alliance is bringing the Wild & Scenic Film Festival to Louisville, the Clifton Center to be exact.  This year's films combine stellar film making, beautiful cinematography and first-rate storytelling with the theme of "A Climate of Change." Tickets start at $15. Be sure to stop by and talk to the awesome folks at the Forecastle Foundation.
Sunday (3/3) Nia with Lizzie Gulick - What's Nia? It's a fun, low- or no-impact aerobic workout combining simple dance moves, martial arts and healing arts.  What better way to spend your Sunday, than focusing on your health. Class is at the Shine Studio in the NuLu District from 10-11 am.
On the Radar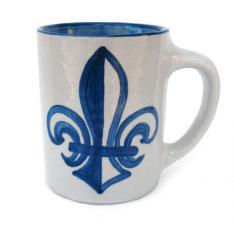 March 4 Open Coffee - Open forum discussion for entrepreneurs and statups. The goal: to create a better sense of community by meeting weekly over coffee to share ideas and provide support and feedback.  If you're an entrepreneur or thinking about being one, join us Monday (3/4), 8:30 am at the iHub. Coffee & sweet treats provided.
March 4 Forecastle Festival Lineup Announcement - The official Forecastle Festival lineup announce will be on Monday, March 4 on the Forecastle Festival website and Facebook page.  Be one of the first to find out who will be rockin Louisville July 12-14 at Waterfront Park.  Tickets will go on sale Wednesday, March 6 at noon EST!
March 5 Foodtrucks Invade Downtown -  Louisville Street Food Alliance is invading downtown! Lil Cheezers, Holy Mole, Grind, French Indo Canada and Johnny's Diner Car will be downtown at 6th and Jefferson from 11:00 am -2:00 pm.  Forget the brown bag and get your lunch on foodtruck style.
Have a special event to share in our e-newsletter? Want to sponsor an event or advertise with us? Contact us