So word on the street is the groundhog predicts an early spring!  We're certainly ready for some sunshine and warmer weather and pretty sure you are too.  So cheers to you, groundhog for bringing us a little sunshine a little early this year.  So let's celebrate, play outside, soak in the sun. Speaking of outdoor activities, have you walked across the awesome new Big Four Pedestrian Bridge at Waterfront Park? If not, get on it (literally) and use the hashtag #bigfourbridge on Instagram and Twitter to share your pics with Downtown Lou.
What's on the radar this week?  A little something for everyone from foodies to fashionistas.  Looking for more fun events this week?  Check out our awesome new events page thanks to our sponsor Red Bull!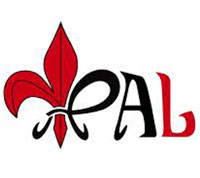 Wednesday (2/20) YPAL Meet & Eat - Grab a bite to eat with the Young Professional Association of Louisville (YPAL) at Against the Grain Brewery, Louisville's only brewer-owned brewery.  And it also happens to be Wine Down Wednesday which means half-price wine.  Event is free and open to the public.
Wednesday (2/20) Shop Local for the Louisville Ballet - Looking for a special gift for that someone special or looking to treat yourself ? Here's your chance to give while giving back.  Butchertown Market will have wine and appetizers from 5:30-8:30 pm and 20% of all sales will go to benefit the Louisville Ballet.
Thursday (2/21) Voice Tribune Third Thursday Wine Tasting Event- a special Wine Tasting edition of the monthly Voice-Tribune's Third Thursday After-Work Party.  Featured wine from the Noble Family Vineyard and complimentary tastings from the Marketplace Restaurant. Free and open to the public.
Friday (2/22) Idea Mornings - This month Lara MacGregor will speak about her organization Hope Scarves, a program created to capture the stories of courageous women and encourage others by passing along scarves and stories of hope. Coffee and snacks provided. 7:30 am at the iHub in Downtown Louisville. Free and open to the public.
Friday (2/22) - Sunday (3/3) 502 Restaurant Week- Louisville's Official Restaurant Week is finally here! Wine and dine at participating restaurants for $50.20 for a 3-course pre-fix meal for two.  And they also have a free app to help you navigate the dining scene, perfect for those of us that are New2Lou. Make your reservations today!
Saturday (2/23) Moving Collective's Stories Gathered - modern dance concert at the Clifton Center, presenting work by Alternative Motion Project, Theresa Bautista, Tamara Begley, Rodney A. Brown, and danah bella with colectivo caliban.  Tickets are $20 General Admission, $12 Senior and Students with ID.
Sunday (2/24) Chris Botti - See the world's best-selling Jazz instrumentalist,Trumpeter Chris Botti, live at the Brown Theatre this Sunday (2/24) at 6 pm.  Botti is known for his amazing tone and ultra-suave stage presence and is touring in support of his latest recording, Impressions.  Tickets start at $35.
On the Radar
February 26 Humana Festival Kickoff Party - Join Actors Theatre at they officially kickoff the Humana Festival, an annual festival launching new plays into the national spotlight February 27th through April 7th.  Enjoy food from local restaurants, memorabilia, giveaways and more!  To learn more about the Humana Festival or to purchase tickets, click here.
February 26 Louisville Moth StorySLAM - Share your great story telling skills at the next Moth StorySLAM.  Place your name in the hat between 7 and 8 pm, storytellers will be randomly selected to present and a team of audience judges will decide the winner.  Location Headliners Music Hall and the theme is LOVE HURTS. Tickets are $8 at the door.
February 27 Digital Detox at Garage Bar - Put away your digital distractions (smart phones, tablets, etc) and enjoy a "device-free" evening at Garage Bar.  Practice your "old school" social skills and actually talk face-to-face.  You know, before we all had smart phones.  And don't forget to bring canned goods to donate to KY Harvest.
February 28 New2Lou Bourbon 101 Encore - New2Bourbon? No worries, we got your back. We bring you Bourbon 101: bourbon education, tastings and socializing with the coolest newbies in town!  Thursday (2/28) at 6 pm at the Silver Dollar. Tickets are $30. Space is limited so purchase your ticket(s) today!
March 4 Forecastle Festival Lineup Announcement - The official Forecastle Festival lineup announce will be on Monday, March 4 on the Forecastle Festival website and Facebook page.  Be one of the first to find out who will be rocking Louisville July 12-14 at Waterfront Park.  Tickets will go on sale Wednesday, March 6 at noon EST!
Have a special event to share in our e-newsletter? Want to sponsor an event or advertise with us? Contact us