What's on the radar this week? You mean besides our 2nd Wed Social tonight?!? Brandy, Burlesque and MegaBITE! We've handpicked the best of the best events in Lou, just for you, who are New2Lou. Looking for more events around town? Check out our New2Lou calendar thanks to the fine folks at Do502! Now you can see our top event picks anytime you want! Never again will you find yourself out of the social loop. And don't forget to give us a follow on Facebook, Twitter and Instagram; you'll be glad you did.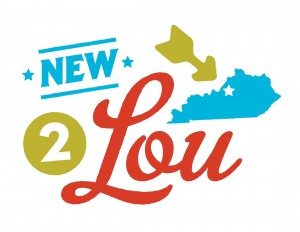 Wednesday (2/11) New2Lou 2nd Wed Social - It's time to mix and mingle with Louisville finest newbies! Join us tonight for our 2nd Wed social at the swanky Theatre Square Marketplace! Event is free and "Old2Lou" people are welcome too! RSVP to reserve your spot!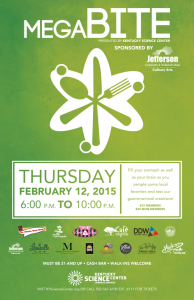 Thursday (2/12) MegaBITE - Explore the science behind food, sample local and eclectic bites, engage in demonstrations in a kids-free Kentucky Science Center on Thursday from 6- 10 pm. Tickets are $15 for Members, $20 for Non-Members. Cash Bar. 21 & over.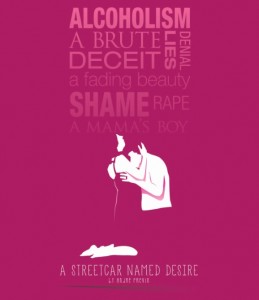 Friday (2/13) - Sunday (2/15) A Streetcar Named Desire - See the elevated emotions of Blanche DuBois and Stanley Kowalski like never before. André Previn brings Tennessee Williams' characters to the opera stage at the historic Brown Theatre. Show runs 2/13 - 2/15 and tickets start at $34.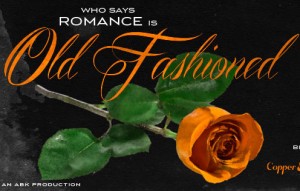 Friday (2/13) Valentine's Day Cocktail Party - Who Says Romance is Old Fashioned? Join Copper and Kings for a Cocktail Party to celebrate music, art, chocolates, romance and the Old Fashioned cocktail. Tickets are $5. Cash bar, Beer & Wine options as well. 21 & over.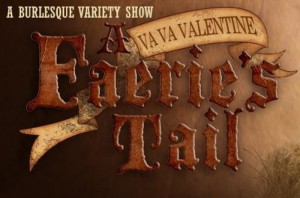 Saturday (2/14) Va Va Vixens Valentine - The Va Va Vixens are heating things up again for Valentine's season! There will be dance, acrobatics, aerial acts, striptease and singing. This Modern Day Vaudeville-style Burlesque Variety show continues on February 13 and 14 at Headliners Music Hall. Tickets $20.

Thursday (2/12) - Sunday (2/22) Once on the Island - From the Tony Award-winning songwriting team of Lynn Ahrens and Stephen Flaherty, "Once on This Island" is a musical about a peasant girl in the Caribbean who finds love in a world of prejudice. Show runs Feb 12-22 at CenterStage at the Jewish Community Center. Tickets are $20 in advance, $22 at the door.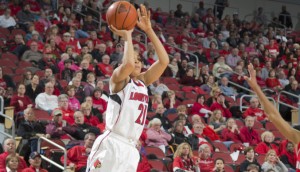 Sunday (2/15) Lousville Women's Basketball - If you caught the Lady Cards basketball game at our sold out January 2nd Wed Social, you know these girls can bring it. Watch them take on North Carolina this Sunday at the KFC Yum! Center. Game starts at 1 pm and tickets are $10.
On the Radar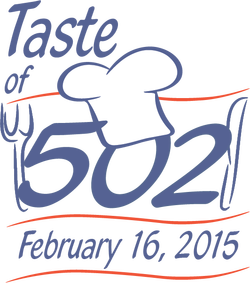 Monday (2/16) Taste of 502 - The official kick-off to 502 Restaurant Week which runs 2/18 - 3/4. Catch a sneak peek (and taste) of the top Louisville restaurants participating in this year's 502 Lunch Week and 502 Restaurant from 5:30 - 8:00 pm at the Hyatt Regency Hotel. Tickets are $45, $50 at the door.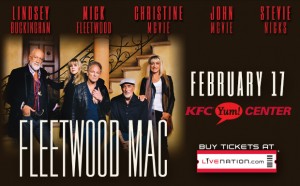 Tuesday (2/17) Fleetwood Mac - Fleetwood Mac is performing at the KFC Yum! Center next Tuesday as part of the second leg of their "On With the Show Tour." Don't miss your chance to catch these rock legends right here in your own backyard! Show starts at 8 pm. Tickets start at $59.25.
T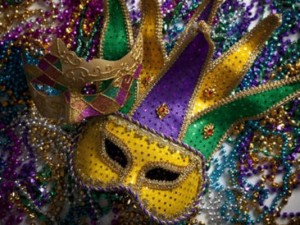 uesday (2/17) Mardi Gras - How are you going to celebrate Mardi Gras this year? Most of us won't probably make the trip down to New Orleans, but that doesn't mean we can't party it up here in Louisville. Thanks to the fine folks at Do502, there is a great list of events and reasons to get out and celebrate!
Want to share a special event, sponsor one of our events, or advertise with us? Contact us