What's on the radar this week? Brunch + Brew + Birthday Bash! We've handpicked the best events in Lou below just for you, who are New2Lou. Looking for more great events around town? Head over to our New2Lou event calendar and give us a follow on Facebook, Twitter, and Instagram. We'll connect you to other great new folks, hot new events, and awesome community orgs.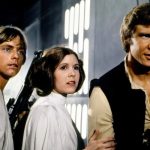 Wednesday (1/10) Star Wars: Love to the Trilogy - No matter if you loved or hated The Last Jedi, we can all agree that we LOVE the original trilogy. Head over to Butchertown Social this Wednesday for movie night featuring the Star Wars Trilogy. Star Wars begins at 7pm and the night will end with Return of the Jedi. FREE event and FREE popcorn, win-win.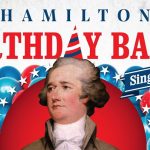 Thursday (1/11) Hamilton Birthday Bash & Sing-Along - Come celebrate Alexander Hamilton's birthday at the Louisville Free Public Library this year! Dress as your favorite character from the blockbuster Broadway musical and sing along with your favorite "Hamilton" tunes. Enjoy cake, Hamilton-inspired activities and photo-ops with Alexander himself. Open to all ages. Event starts at 6:00 PM. Open to all ages.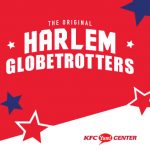 Friday (1/12) & Sunday (1/14) The Harlem Globetrotters 2018 World Tour - You can't help but be transported back to childhood when you hear the Harlem Globetrotters theme song.  And lucky for you, they're coming to the KFC Yum! Center this weekend! This is a great event if you have kids or are a big kid at heart. Tickets start at $29.50. Game starts at 7:00 PM on Friday, 2:00 PM on Sunday.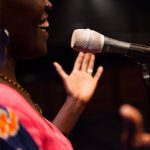 Saturday (1/13) The Moth Louisville Grandslam: Fuel to the Fire - The Moth presents the GrandSLAM, a battle of wits and words - fierce, hilarious, heartbreaking and all points between. Listen as ten StorySLAM champs tell tales of new horizons. Checkpoints and firsts. Growing pains and ice breakers. Location is the Kentucky Center. Theme is FUEL THE FIRE. Tickets are $27.50.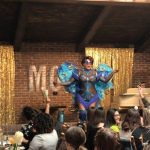 Sunday (1/14) Le Moo Le Femme Drag Brunch - Join Le Moo this Sunday at their wildly popular La Femme brunch. Choose from 11:00 AM & 1:30 PM performances. Enjoy a delicious brunch buffet while top-notch divas put on an unforgettable show. Tickets: $35 + tax & gratuity. E-mail Joshua.Pike@BelleNoble.com for reservations.
On the Radar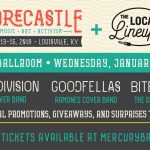 Wednesday (1/17) Against the Grain Presents the Local Line Up Forecastle Edition - Mark your calendars for this incredible music night at Mercury Ballroom. Featured local musicians are Bite My Wire (Doors Tribute band), Good Fellas (Ramones Tribute band) and Boy Toy Division (Joy Division Tribute band). Also enjoy exclusive festival promotions & giveaways. Show starts at 8:00 PM. Tickets start at $15.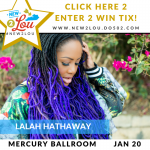 Saturday (1/20) Lalah Hathaway - Early notice, but you certainly don't want to miss this show! Lalah Hathaway, R&B/Soul singer from Chicago, will be playing live at Mercury Ballroom on Saturday, January 20th. Doors open at 7:00 PM, show starts at 8:00 PM. Tickets start at $25. Enter to win a pair of tickets at new2lou.do502.com. Good luck!