What's on the radar this week? You mean besides our awesome New2Lou social tonight at Butchertown Social? Cocktails + Couture + Elf! We've handpicked the best events in Lou below just for you, who are New2Lou. Looking for more great events around town? Head over to our New2Lou event calendar and give us a follow on Facebook, Twitter, and Instagram. We'll connect you to other great new folks, hot new events, and awesome community orgs.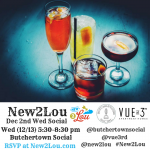 Wednesday (12/13) New2Lou December Social - Join us tonight for our December Social at Butchertown Social, a Butchertown Public House serving food, beer, wine, liquor, great music and good times. We'll have new folks to mingle with and a cool new space to explore. Party starts at 5:30 pm and is FREE w/ RSVP! All welcome even if you are "Old2Lou" or "ReNew2Lou".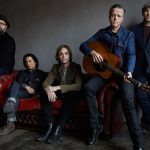 Thursday (12/14) - Friday (12/15) Jason Isbell and the 400 Unit - Jason Isbell is coming to Louisville for not one, but two nights! Jason Isbell, American singer-songwriter and guitarist best known for his solo career, his work with the band The 400 Unit, and former member of Drive-By Truckers, will be at the Louisville Palace this Thursday and Friday evening. Tickets start at $35. Doors open at 7:00 PM, show starts at 8:00 PM.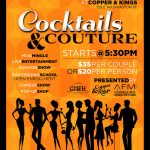 Friday (12/15) Cocktails & Couture - Cocktails + Couture + Comedy + R&B, what more do you need? Enjoy complimentary cocktails and small bites, a couture fashion experience and live R&B this Friday at Copper & Kings. PLUS comedy from Mr. Too Funny - Jason English and Tara Crush Cooley.  Tickets are $20 per person, $35 per couple. Party starts at 5:30 PM.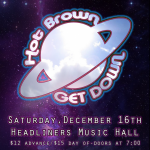 Saturday (12/16) Hot Brown Get Down - The Hot Brown Get Down is back! Louisville's bluegrass fueled, funk steered, rock influenced, semi-acoustic party sextet Hot Brown Smackdown, is teaming up with some of their favorite bands in the area to bring you an unforgettable night of music, dancing, and friends at Headliners Music Hall! Tickets are $12 in advance, $15 day of show. Doors open at 8:00 PM, show starts at 9:00 PM.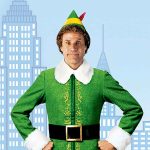 Sunday (12/17) Special Holiday Screening - Elf (2003) - The Louisville Palace is wrapping up their Holiday Movie Series this Sunday with one of our favorite holiday movies, Elf! Who could resist the charms of the ridiculously tall Elf (played by Will Ferrell) and his holiday adventures in the big city? Movie starts at 2:00 PM. Tickets are $8 at the box office, seating is all general admission.
On the Radar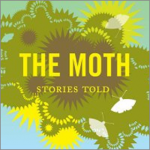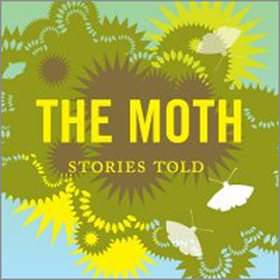 Tuesday (12/19) The Moth Storyslam - What's the Moth? The Moth is a non-profit organization that features people telling true stories from their lives with no notes, power point or cheat sheets.The StorySLAM is Moth's wildcard series, welcoming any and all folks to share their five-minute stories onstage at Headliners Music Hall. Why not share your mad storytelling skills? We dare you. This month's theme is DIRT. Tickets are $10.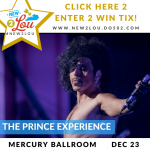 Saturday (12/23) The Prince Experience - Early notice, but if you are in town, you certainly don't want to miss this show! Since 2002 Gabriel Sanchez has been portraying Prince and he's bringing his critically acclaimed show The Prince Experience to Mercury Ballroom next Saturday. Doors open at 8:00 PM, show starts at 9:00 PM. Tickets start at $16. Enter to win a pair of tickets at new2lou.do502.com. Good luck!
SaveSave
SaveSave
SaveSave
SaveSaveSaveSave
SaveSaveSaveSave
SaveSave
SaveSave
SaveSave
SaveSave
SaveSave
SaveSave
SaveSaveSaveSaveSaveSave
SaveSave
SaveSave
SaveSave
SaveSave
SaveSave
SaveSave