Come join us for our regularly scheduled socials every 2nd Wednesday of the month. This month we will be at Down One Bourbon Bar – brand new bourbon bar located in the heart of downtown (3rd & Main St), right next to the KFC Yum! Center. This specialty bar offers a wide variety of bourbons, "stiff drinks" and southern style food, a little something for everyone.  Now that the weather is warming up, you'll find us on the outdoor patio, soaking in the sun.
Drink Specials: $7 Hendrik's Gin Kiss. $5 Goose Island Matilda and $5 Tito's and Jim Beam.
Prize Giveaway: Thanks to our partner Kentucky Center for the Performing Arts, we'll be giving away two free tickets to Johnny Mathis at Whitney Hall in the Kentucky Center on Friday, June 7th! Drawing will take place at 7 pm and winner will be randomly selected from the sign-in sheet. Be sure to check in with us when you arrive to be entered into the drawing.
Parking:  Street parking is free after 6 pm and there are plenty of parking available in garages within walking distance for a minimal cost.
Event is free and open to the public, even if you are "Old2Lou" or "ReNew2Lou". So come join us as we mingle with Louisville's finest newbies!  Look for the signs and people with New2Lou name tags. RSVP today to reserve your spot!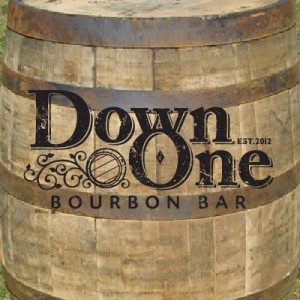 Location:
Down One Bourbon Bar
321 W Main St
Louisville, KY 40202
Website Facebook Page Twitter