Ready to meet some cool new folks? Of course you are! Join us tonight for our New2Lou Sept social at the Taj in Nulu. Event is FREE w/ RSVP AND we'll be giving away a pair of tickets to BOTH Bourbon & Beyond AND Louder Than Life so you'll want to be there. Party starts at 5:30 pm. Ticket winner will be announced at 7:00 pm.
So what's going on this week in Louisville besides our New2Lou social tonight at the Taj?!? Friends + Queen + Potlucks! We've handpicked the best events in Lou, just for you who are New2Lou. Looking for more great events around town? Visit our online event calendar at new2lou.do502.com and give us a follow on Facebook, Twitter, and Instagram. Stick close to us and we'll have you plugged into the community in no time.
Wednesday (9/12) New2Lou September Social - Ready to meet some cool new folks? Of course you are! Join us tonight for our September social at a NuLu hot spot, the Taj. We'll be partying it up on the back patios so plenty of room and a super sweet space too. PLUS we'll be giving away a pair of tickets to Bourbon & Beyond AND Louder Than Life ! RSVP to enter to win!
Thursday (9/13) Matt and Kim - We saw Matt and Kim at Forecastle Festival a couple years ago and they killed it. They're back in town and performing live at Mercury Ballroom this Thursday night! Trust us this electronic duo from Brooklyn will light up the stage and you don't want to miss it. Doors open at 7:00 pm, show starts at 8:00 pm. Tickets start at $25. Enter to win a pair at new2lou.do502.com.
Friday (9/14) Queen Extravaganza Performing Queen's Greatest Hits - Calling all Queen aficionados!  Queen Extravaganza, Queen's official tribute band developed by the band's original drummer Roger Taylor, will be belting out Queen's greatest hits this Friday night at Louisville Palace. Show starts at 8:00 PM. Tickets start at $25. Want to win a pair? Enter to win a pair at new2lou.do502.com.
Saturday (9/15) Hal & Ben's Bike-In - Drive-in movie anyone? Or should we say bike-in? Grab your bff and your bike and head to Old Louisville Live this Saturday from 5:00 to 10:00 pm. Ben Sollee, Hal Riedling, and the Louisville Percussionists will be bringing the live music and Madagascar 2 movie. Food trucks will onsite and Old louisville Brewery will be serving up fine beers. FREE and family-friendly event (in case you have some kiddos).
Sunday (9/16) The Big Table: The World's Largest Potluck - Every broken a World Record? Here's your chance! Join We Are Louisville's Big Table as they attempt to break the record for the World's largest potluck this Sunday at Iroquois Park. World Records aside, magical things happen when people get together for a meal. They eat. They talk. They connect. Join the table. Free w/ RSVP. Bring a dish to share. Sign up to Volunteer.
On the Radar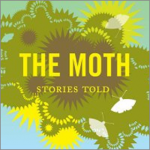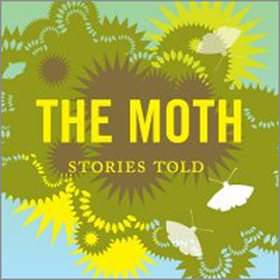 Tuesday (9/18) The Moth StorySlam - What's the Moth? The Moth is a non-profit organization that features people telling true stories from their lives with no notes, power point or cheat sheets.The StorySLAM is The Moth's wildcard series, welcoming any and all folks to share their five-minute stories onstage at Headliners Music Hall. Why not share your mad storytelling skills? We dare you. This month's theme is EDUCATION. Tickets are $10.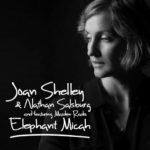 Thursday (9/20) Joan Shelley & Nathan Salsburg and featuring Maiden Radio - Joan Shelley will be joined by Nathan Salsburg as well as Cheyenne Mize and Julia Purcell (band mates in Maiden Radio). They will be performing at Odeon Louisville next Thursday before heading out for a European tour. Doors open at 7:30 pm, show starts at 8:30 pm. Tickets are $12 in advance, $15 at the door.