What's on the radar this week? Plenty of great events to kickstart 2018! We've handpicked the best events in Lou below just for you, who are New2Lou. Looking for more great events around town? Head over to our New2Lou event calendar and give us a follow on Facebook, Twitter, and Instagram. We'll connect you to other great new folks, hot new events, and awesome community orgs.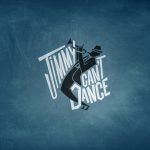 Wednesday (1/3) UofL Jazz Night w/ Taylor Nelson Trio - Join the Taylor Nelson Trio for UofL Jazz Night at Louisville's new jazz club, Jimmy Can't Dance. Every Wednesday they host a jam session for students from the UofL jazz program as well as anyone else that wants to play. All ages and no cover. Jam starts at 8:00 PM.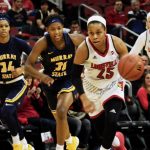 Thursday (1/4) University of Louisville Women's Basketball - Watch our fantastic and extremely competitive Lady Cards take on Duke this Thursday night at the KFC Yum! Center. Game starts at 7:00 PM and tickets are super affordable starting at only $6. So grab your friends, co-workers, family and spend an action packed evening in one of the best venues in the country. Go Cards!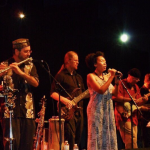 Friday (1/5) Late Night Jazz: Jazz Jam Session - Not one, but two jam sessions this week, because why not, right? Lola at Butchertown Grocery is hosting a jam session this Friday (and it continues every first Friday in case you can't make it this Friday). All musicians are welcome. A drum set, keyboard, guitar amp, and microphone/sound system will be available. Jam starts at 10:00 PM.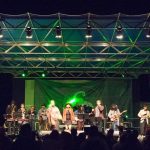 Saturday (1/6) Paul Simon's Graceland, Presented by WSFR & Salvation Army - So this show is going to be amazing, seriously. Featuring artists including Curio Key Club, Mark Charles Heidinger (from Vandaveer), Cheyenne Mize, Carly Johnson and more! Doors open at 8:00 PM, Show starts at 9:00 PM. Tickets are $10 in advance, $12 day of show. 18+ show.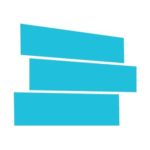 Sunday (1/7) Owsley Sundays - It's 2018 and the perfect time to get your art on at the Speed Art Museum. This past year they completed a HUGE renovation and it's a MUST see (and do). Thanks to a generous contribution from Brown-Forman, in honor of the late Owsley Brown II, admission is FREE on Sundays through March 2021. So, no excuses. Head to the Speed STAT!
On the Radar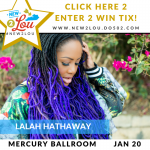 Saturday (1/20) Lalah Hathaway - Early notice, but you certainly don't want to miss this show! Lalah Hathaway, R&B/Soul singer from Chicago, will be playing live at Mercury Ballroom on Saturday, January 20th. Doors open at 7:00 PM, show starts at 8:00 PM. Tickets start at $25. Enter to win a pair of tickets at new2lou.do502.com. Good luck!

SaveSave
SaveSave
SaveSaveSaveSaveSaveSave
SaveSave
SaveSave
SaveSaveSaveSave
SaveSave
SaveSaveSaveSave
SaveSave
SaveSaveSaveSave
SaveSaveSaveSaveSaveSaveSaveSaveSaveSave