We'll be taking a break and heading home for the holidays, so no e-newsletter next week. So let us say in advance Happy Holidays and New Year to you, who are New2Lou! What's on the radar this week? Plenty of great events to get you in the holiday spirit! We've handpicked the best events in Lou below just for you, who are New2Lou. Looking for more great events around town? Head over to our New2Lou event calendar and give us a follow on Facebook, Twitter, and Instagram. We'll connect you to other great new folks, hot new events, and awesome community orgs.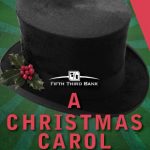 Wednesday (12/20) - Saturday (12/23) A Christmas Carol - Sadly this holiday tradition is coming to an end soon. Don't miss your chance to see the holiday classic A Christmas Carol at Actors Theatre of Louisville. Watch the characters Ebenezer Scrooge, Tiny Tim and the spirits of Christmas Past, Present and Future come to life on the stage. The perfect way to get you in the holiday "spirit". Tickets start at $46.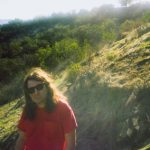 Wednesday (12/20) The War on Drugs - The War on Drugs, American indie rock band from Philadelphia, PA, are playing at the beautiful Brown Theatre tonight! Lucky you, tickets are still available and start at only $35. Plus for every premium seat sold, The War On Drugs will donate $10 to Louisville Public Media's 91.9 WFPK. Win-win. Show starts at 8:00 PM.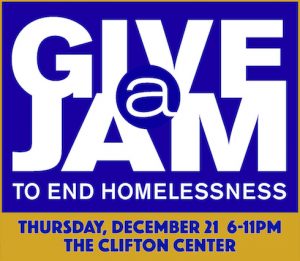 Thursday (12/21) 6th Annual Give-A-Jam to End Homelessness - This event is going to be the jam, seriously. The 6th Annual Give-A-Jam to End Homelessness will feature performances by local musicians and artists, soups from Louisville's best chefs, a silent auction and a cash bar at the Clifton Center this Thursday 6:00 PM - 11:00 PM. Tickets are $25 in advance and $30 at the door. Proceeds benefit the Coalition for the Homeless.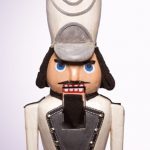 Friday (12/22) The Brown-Forman Nutcracker - Last chance to catch a wonderful holiday tradition, the Brown-Forman Nutcracker, performed by the Louisville Ballet at the Kentucky Center for the Performing Arts. We went last weekend and its magical, literally. Tickets are still available and start at $35. Matinee options are available on the weekend. Show runs through Saturday (12/23). Enjoy!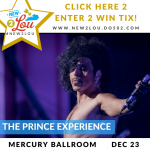 Saturday (12/23) The Prince Experience - If you are in town for the holidays, you certainly don't want to miss this show! Since 2002 Gabriel Sanchez has been portraying Prince and he's bringing his critically acclaimed show The Prince Experience to Mercury Ballroom next Saturday. Doors open at 8:00 PM, show starts at 9:00 PM. Tickets start at $16. Enter to win a pair of tickets at new2lou.do502.com. Good luck!
Sunday (12/24) - Saturday (12/25) Christmas Eve & Christmas Day - Wishing you a wonderful holiday weekend filled with family, friends, and holiday cheers! If you are traveling, safe travels. If you are in town and looking for food and entertainment, here's a couple of options: Christmas Eve at Varanese, Chill Bar Christmas Eve Pajama Party, Brown Hotel "Miracle on 4th Street" Christmas Buffet, and Christmas Day Mass.
On the Radar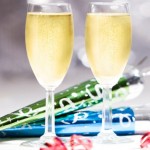 Sunday (12/31) New Year's Eve - There are lots of great NYE options this year. Lucky us Louisville is seriously stepping it up this year so no need to skip town this year. Our top picks: NYE Silent Disco, Brew's Year Eve, St. Paul and the Broken Bones, WFPK New Year's Eve Salute to '70's Soul Cinema, and New Year's Eve Masquerade Party to name a few. More great options thanks to our friends at Do502 listed here -> do502.com/p/newyears.
SaveSave
SaveSave
SaveSaveSaveSave
SaveSave
SaveSave
SaveSaveSaveSave
SaveSave
SaveSaveSaveSaveSaveSaveSaveSaveSaveSave
SaveSave