What's on the radar this week? Movies + Music + Yoga! Looking for more great events around town? Visit our online event calendar at new2lou.do502.com and give us a follow on Facebook, Twitter, and Instagram. Stick close to us and we'll have you plugged into the community in no time.
Wednesday (8/1) Louisville Ballet Presents the Tempest - Plans tonight? You do now. Head to the Central Park Amphitheater to catch the TEMPEST featuring an original score and performers from the Louisville Ballet. Show is FREE and open to the public. Amphitheater opens at 6:30 pm, pre-Show begins at 7:15 pm, main stage production opens at 8:00 pm. Food & drinks available onsite for purchase. Show runs through  August 5th.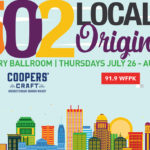 Thursday (8/2) WFPK Presents 502 Local Original Series - 502 Originals series kicks off this week at Mercury Ballroom. So what's the deal? 502 Originals features up-and-coming acts from the Louisville area and the series runs through August 30th. Featured artists this Thursday at Cat Casual & The Final Word with Waxeater. Doors open at 7:30 pm and show starts at 8:30 pm. Tickets start at $7. Enter to win a pair at new2lou.do502.com.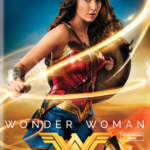 Friday (8/3) Family Fun Night on the Belvedere - Wonder Woman - Raise your hand and head to the Belvedere if you think Wonder Woman is a film worth watching again (and again and again). Lucky for you the Kentucky Center and the Louisville Film Society is sharing this film with you! Join them on the Belvedere this Friday night. Event is FREE and open to the public. Lawn opens at 8:00 pm, show starts at 8:45 pm.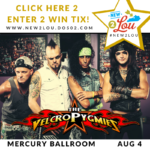 Saturday (8/4) Velcro Pygmies - The World Famous Velcro Pygmies want to take you on a trip back to a time back in time when music was in its prime. Back when hair was big but rock 'n' roll was bigger. Don't miss this crazy rock back (and throw back in time) at the Mercury Ballroom this Saturday. Show starts at 9:00 pm and tickets are only $12. Enter to win a pair at new2lou.do502.com. Rock on!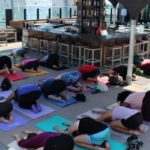 Sunday (8/5) Rooftop Yoga by Yoga in Weird Places - Yoga in Weird places?!? We're in and you should be too! Enjoy yoga PLUS a mimosa this Sunday on 8UP's amazing rooftop. Tickets are only $12 and space is limited. Yoga is from 10:00 -11:00 am, stay for brunch from 11:00 am to 2:00 pm. BYO mat and plan to arrive 15 minutes early to secure your spot.
On the Radar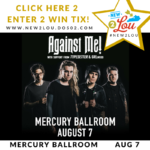 Tuesday (8/7) Against Me! - Against Me!, punk rock band formed in 1997 in Gainesville, Florida, by singer and guitarist Laura Jane Grace, is only playing at a hand full of US venues. Lucky us, they are playing right here in our very own backyard, at Mercury Ballroom, next Tuesday! Tickets start at $20. Enter to win a pair at new2lou.do502.com.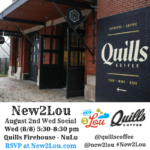 Wednesday (8/8) New2Lou August Social - Mark your calendars for our August social on Wednesday (8/8)! We'll be heading to Quills Firehouse, a super cool coffee shop located in a historic firehouse in the heart of NuLu that also serves up awesome food, brews, wines, AND kombucha! So obviously we had to host a social here. Party starts at 5:30 pm. Event  is FREE w/ RSVP.