What's on radar this week? Something naughty, something nice and a little thing called the NCAA! Intrigued? Of course you are. Scroll down to get the full scoop. Looking for more events around town? Check out the local calendars on our events page. And be sure to follow us on Facebook and Twitter to stay in the know.
Now - Sunday (4/6) The Color Purple - Set to a joyous score featuring jazz, ragtime, gospel, and blues, The Color Purple is a story of hope, a testament to the healing power of love, and a celebration of life. Playing now through Sunday, April 6th at the Jewish Community Center. Tickets are $18 per person in advance, $20 at the door.
Wednesday (3/26) 5 Across - What's 5 Across? An opportunity for entrepreneurs to pitch their idea to panel of judges & win! 5 pitches, 5 minutes per pitch, 5 PM start time, $5 tickets (includes food), $500 prize to the winning pitch.  Across the bridge at Velocity SI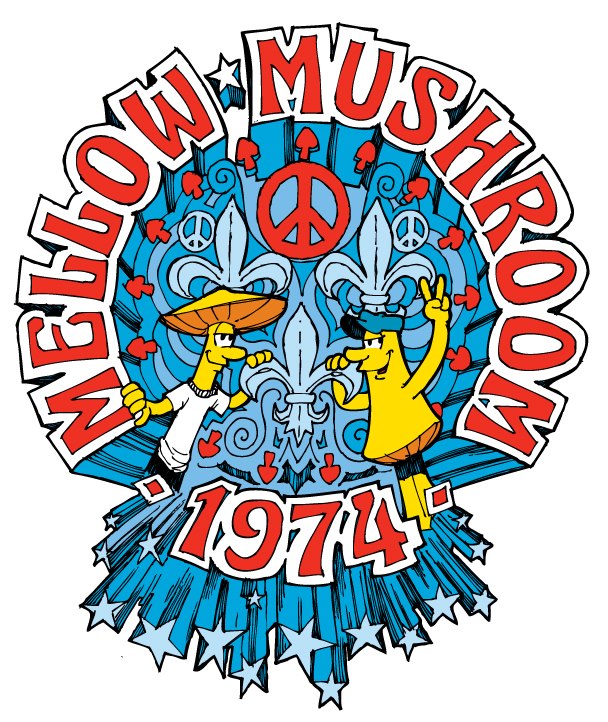 Thursday (3/27) Mellow Mushroom Trivia Night - Trivia starts at 8 pm and this week The Forecastle Foundation team will be joining the party! Questions will be environmentally focused, in support of the foundation's mission "Rebuilding our World's Natural Awesome". Mention the Forecastle Foundation and 15% of all checks will go towards this amazing organization.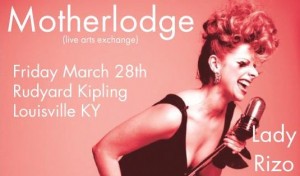 Friday (3/28) A Nice 'n Naughty Evening - Say what? Jam packed evening full of live music and entertainment at the Rudyard Kipling hosted by the fine folks at Motherlodge Live Arts Exchange. Live music includes Lady Rizo, Kyle James Hauser, Tyrone Cotton, Still Tide and More! Doors open at 6 pm. Tickets start at $5.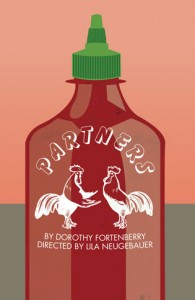 Saturday (3/29) Humana Festival - Catch a matinee performance of The Grown-Up or Partners evening performance at Actors Theatre, or both if you're feeling feisty. And remember the Humana Festival plays are only here for the a limited time, so get on it. Tickets start at $35 and  if you're New2Actors, you're eligible for a $10 Try Us Out ticket. Sweet, right?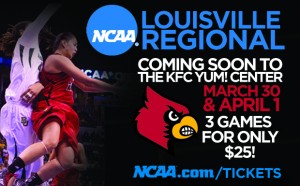 Sunday (3/30) - Tuesday (4/1) NCAA Women's Basketball Regional - If you don't already know, the University of Louisville Women's Basketball team are one of the best teams in the country. Don't miss you chance to cheer them on at the NCAA Tourney right here in Louisville, at the KFC Yum! Center.  Tickets start at $25.
On the Radar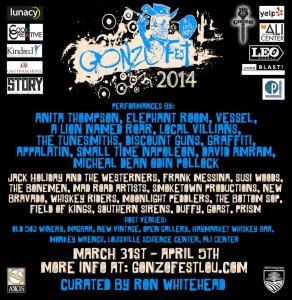 Monday (3/31) - Saturday (4/5) GonzoFest - What is GonzoFest? All kinds of awesome. Six day celebration of all things Hunter S. Thompson. Concerts, spoken word performances; visual art and literary readings at locations around Louisville. Ticket prices range from $5 to $50. More info and full schedule of events on the GonzoFest website.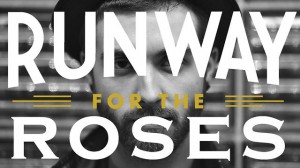 Wednesday (4/2) Runway for the Roses - The Kentucky Derby is right around the corner and you certainly want to dress to impress. Lucky for you, NFocus Magazine is teaming up with Dillard's to showcase this year's hottest trends. Tickets start at $35 and location is at the Mellwood Art Center. 21+ event.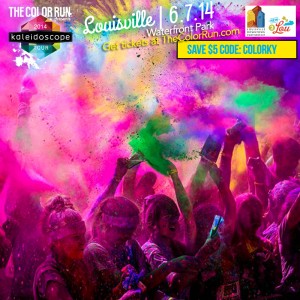 Saturday (6/7) Color Run - Mark your calendars folks! The Color Run is coming to Louisville and we are a partner! What does that mean for you? Discounts for New2Lou participants and awesome volunteer opportunities. Register (Promo Code: COLORKY) and sign up to volunteer today! And don't worries, you can do both, so twice the fun!
Want to share a special event, sponsor one our our awesome socials or advertise with us? Contact us