What's on the radar this week? Pop-up Picnics & Cattitude! Looking for more great events around town? Visit our online event calendar at new2lou.do502.com and give us a follow on Facebook, Twitter, and Instagram. Stick close to us and we'll have you plugged into the community in no time.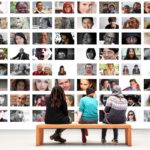 Wednesday (8/22) LinkedIn Local - LinkedInLocal is a global movement where influencers are taking LinkedIn off platform helping others get to know the users behind the platform. Tonight is the first Louisville event at Goodwood Brewing Company. Panelists include Jason Falls, Carla Gentry, Nick Huhn, Koehler Slagel, Brian Wallace. Doors open at 6:00 pm, panel starts at 7:00 pm. Event is FREE w/ RSVP.
Thursday (8/23) Cults, The Shacks - Mark your calendars for the Cults, American indie pop band from New York City, at Zanzabar next Thursday, August 23rd. We're giving you a heads up, because this show might sell out. Snag $15 ticket ASAP. Doors open at 7:00 pm, show starts at 8:00 pm. 18 and over show.
Friday (8/24) Old Lou Brew - Love beer? Head down to the Central Park (1340 S.4th Street) for Old Lou Brew Craft Beer Festival this Friday night. Featured breweries: Against the Grain, Akasha, BBC, Goodwood, Great Flood, Holsopple,  Mile Wide, Monnik, Old Louisville Brewery, and more! Admission is $10 at the door, and $8 in advance. Enter to win a pair at new2lou.do502.com.
Saturday (8/25) Louisville on the Lawn: A Gilded Age Pop Up Picnic - Mark your calendars for the a Victorian pop-up picnic next Saturday. Yes, you heard us right. Stew on this awesomeness for a moment. Single tickets are $50 or fill a table with a group of friends. Open bar, BYO picnic, tables, chairs & lines provided. Victorian dress to impress. All proceeds benefit the Conrad Caldwell Mansion.
Sunday (8/26) Cattitude: A Cat Party for Humans - Copper & Kings is hosting a purrfect party to wrap up your weekend this Sunday. Enjoy kitty cuddles, Cattoos (temporary cat tattoos), Paw readings, tasty drinks and more! FREE and family-friendly event. Don't BYO cat, KY Humane Society will bring the fur babies. DO come dressed you impress - cat ears, kitty shirts, you name it. Party starts at 6:00 pm.
On the Radar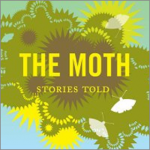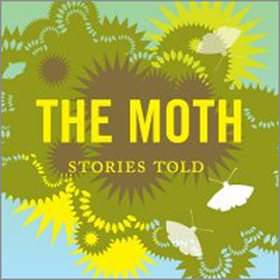 Tuesday (8/28) The Moth Storyslam - The Moth is a non-profit organization that features people telling true stories from their lives with no notes, power point or cheat sheets.The StorySLAM is The Moth's wildcard series, welcoming any and all folks to share their five-minute stories onstage. Location is Headliners Music Hall. Theme is GIFTED. Tickets are $10. Enter to win a pair at new2lou.do502.com.
Wednesday (8/29) WFPK Waterfront Wednesday - Mark your calendars for this FREE summer concert presented by WFPK and Waterfront Development Corporation next Wednesday at the Big Four Bridge. Featured artists this month are: Wild Child, The Suffers and Katie Toupi. Music starts at 6:00 pm. Free and open to the public. Parking is a little crazy, so we recommend you ride your bike or uber/lyft it.