Halloween is just around the corner and fall temps are hopefully around the corner too (hello Summer?!?).  What does that mean for you? A weekend packed full of frightful events! So what's on the radar this week? Pumpkins, Poe and Performing Arts! Plenty to get you in the Halloween spirit.. Looking for more great events around town? Check out our online event calendar and give us a follow on Facebook, Twitter, and Instagram. Never again will you find yourself out of the social loop.
Now - Sunday (11/6) Jack-O-Lantern Spectacular - What better way to celebrate the Halloween season than strolling through Iroquois Park lined with 5,000 professionally carved p jack-o-lanterns in themed scenes and set to music.  Carved pumpkins are illuminated as an "art show" daily from 7:15 pm to 11 pm during the week and midnight on Friday & Saturday. Tickets are $12 for adults, $9 for kids.
Thursday (10/20) An Intimate Night with Allen Stone - Allen Stone, American soul musician and self-proclaimed "hippie with soul," will be at the Mercury Ballroom this Thursday and you certainly don't want to miss out! Congrats to our ticket winner! For those that didn't win, don't fret tickets are still available. Pick them up here —>http://concerts.livenation.com/
Friday (10/21) Join the Cocktail Party! - Got plans this Friday night?!? You do now! Kickstart your weekend festivities this Friday with Maker's Mark at Saints Pub and Sky Bar from 4 to 7 PM. They will be serving up "spirited" Maker's Mark cocktails and tasty treats for $5 each. Now go forth and exercise your right to choose the "cocktail" party. This message is strongly approved (wink).
Friday (10/21) - Wednesday (11/2) An Evening with Poe - For more than a century, readers have been terrified, surprised, and delighted by one of America's greatest storytellers, Edgar Allan Poe. Accompanied by a selection of illuminated manuscripts, the Frazier Museum's live performers will bring some of Poe's best known works to the stage. Tickets are $20, $15 for members. Doors open at 6:30 PM, show starts at 7:30 PM.
Saturday (10/22) - Sunday (10/23) Highlands Fall Flea Off  Off Market - The fine folks at Flea Off Market are taking the party to the Original Highlands/Germantown neighborhood. The event will feature local vendors, food trucks, local craft beer, seasonal cocktails, live music, the Squallis Puppeteers, and kid activities. Saturday 11 AM - 6 PM, Sunday 12 PM -5 PM at the Highlands Community Campus. FREE to attend.
Sunday (10/23) Titus Andronicus: Shakespeare's Tale of Blood and Revenge - In honor of Halloween, Kentucky Shakespeare is bringing Shakespeare's bloodiest thriller, Titus Andronicus, a gripping tale of horror to life! Catch this unique experience and sordid tale of revenge and political turmoil this Sunday night in Butchertown. Tickets are $20. Show runs through October 31st.
On the Radar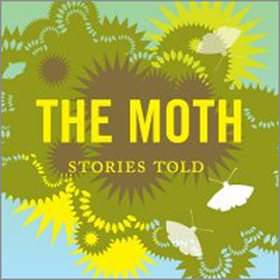 Tuesday (10/25) The Moth StorySlam: Busted - What's the Moth? The Moth is a non-profit organization that features people telling true stories from their lives with no notes, power point or cheat sheets.The StorySLAM is The Moth's wildcard series, welcoming any and all folks to share their five-minute stories onstage at Headliners Music Hall. Why not share your mad storytelling skills? We dare you. This month's theme is BUSTED. Tickets are $8.
Thursday (10/27) 2016 Louisville Music Awards - Mark your calendars for the 4th Annual Louisville Music Awards next Thursday at the Kentucky Center for Performing Arts. This is the perfect way to introduce (and immerse) yourself in our amazing local music scene. Grab a drink, catch some live music, and mingle with the who's who in the music biz. Tickets are $10. Show starts at 7 pm.
Want to share a special event, sponsor one of our events, or advertise with us? Contact us today!