Ready to kickstart the weekend with some rockin events? We're here to help. We've handpicked the best of the best events this week just for you, who are New2Lou. So what's on the radar this week? Redheads, Rockers, and Reggae! More info below in our latest e-newsletter. Looking for more events around town? Check out the local calendars on our events page and give us a follow on Facebook and Twitter, you'll be happy you did.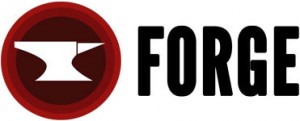 Wednesday (8/6) Forge - Mix and mingle with the who's who in the startup community. Forge, a community for innovators, is hosting a networking event featuring Kent Oyler, CEO of Greater Louisville Inc at the Green Building. Free event, but registration required. Added bonus, free beer thanks to the fine folks at Falls City Beer.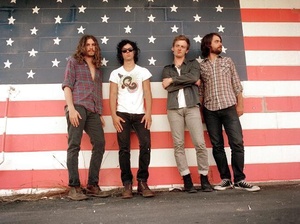 Thursday (8/7) Turbo Fruits/Discount Guns - local rockers Discount Guns will be opening up for the Turbo Fruits at Zanzabar, one of the favorite local music venues, this Thursday. This show promises to rock your socks off, literally. Doors open at 8 pm, show starts at 9 pm. Tickets are $6. Be there.
Thursday (8/7) - Sunday (8/17) Spring Awakening - Winner of 8 Tony Awards, including Best Musical, Spring Awakening is a rock musical adaptation of Frank Wedekind's 1891 expressionist play about the trials and the exhilarations of the teen years. See it right here in Louisville, at the Jewish Community Center. Tickets are $20 in advance, $22 at the door.
Friday (8/8) Copperhead Road, a Butchertown Social - Join Copper & Kings, the brand new brandy distillery in Butchertown, for a super fun Friday night social. Distillery tours, live music, and food and fancy cocktails by Doc Crow's Smokehouse. And all redheads, natural or fake, get their first drink for half price! Wigs encouraged. #ReadheadsRock

Saturday (8/9) LVL1 Grand Opening - Know about LVL1? You should. They are a local hackerspace - open community lab and workshop for tinkerers, makers, engineers, educators, scientists, artists, hackers, and overall geeks. Come meet these fine folks and tour their brand new space in Butchertown, this Saturday at 4PM.
Saturday (8/9) CQ Jam for WaterStep - The 2nd Annual "CQ Jam for WaterStep" is this Saturday, 4-11:30 pm at Captain's Quarters Riverside Grille. The event will feature live music on a waterfront stage, so you can come by car or boat. Tickets are $15 at the door, or $10 in advance. Proceeds will benefit WaterStep.
On the Radar
Wednesday (8/13) New2Lou 2nd Wed Social - Mark your calendars folks to mix and mingle with the coolest new folks in town. This month we'll be at Meta, the super swanky cocktail bar in the SoFo (South Fourth St) district. Never been to Meta? We'll introduce you to cool new spots and cool new people. RSVP to reserve your spot!
Wednesday (8/13) Stephen "Ragga" Marley - Some pretty sweet shows are in the pipeline at Mercury Ballroom and we wanted you to be in the know. Our top pick next week is reggae artist Stephen Marley. And the show doesn't start until 8 pm, so you can meet some cool new folks at our social and then head over to Mercury Ballroom, win, win.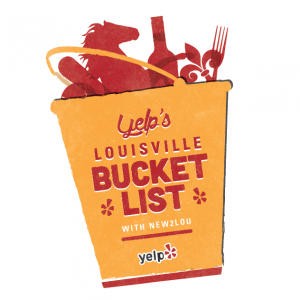 Saturday (8/23) Louisville Bucket List - We're teaming up with Yelp Louisville to bring you the Louisville Bucket List, Derby City must dos for those both new and old 2 Lou. Next on the List: Go on The Louisville Quest, part race, part scavenger hunt, and part historical, sight-seeing tour. Discounts for our group: $30 for people 21 and up and $25 for people ages 11-20 and military members and their families. RSVP on the Yelp page.
Want to share a special event, sponsor one our our awesome socials, or advertise with us? Contact us