Every Louisvillian has them — those must-do Derby City items that we ourselves haven't gotten to, the sights and sounds we tell our visiting friends and family to see and hear that we haven't ourselves.
So we ask: Why let the tourists have all the fun?!?
New2Lou is teaming up with Yelp Louisville, as well as Forest Giant, one of the creators of the Louisville Love app, to bring you Yelp's Louisville Bucket List, a set of events curated around those quintessential Louisville experiences.
The events will go from the spring through the fall, with two to three events each month.
Anyone can come, but you must have a Yelp profile — It's free and super fast to set up! — with a real name and real photo so that you can RSVP to the events. (You can sign up for Yelp here: yelp.com/signup.)
As more events are planned, we'll add them below. Please RSVP on the individual pages.
June 12:
Write on the "Before I Die" Wall at the Local Speed
bit.ly/1lc0TAC
June 14:
TICKET GIVEAWAY: Go to Downs After Dark at Churchill Downs
bit.ly/1kJ767d
June 27:
Take a cruise on the Belle of Louisville
bit.ly/1hm8ZXX
July 10:
Attend a Louisville Bats game, with the chance to throw the game's opening pitch
bit.ly/1kQZVoZ
July 17:
Be a kid again at the Kentucky Science Center
bit.ly/1q1OCzn
July 18-20:
TICKET GIVEAWAY: Go to Forecastle (The deadline to enter to win a pair of weekend passes is Friday, June 27!)
bit.ly/loubucketlistforecastle
Aug. 23:
Go on The Louisville Quest
bit.ly/1k1wnoF
Aug. 29
Walk in the Louisville Zombie Attack and get a zombie makeover (FREE EVENT)
bit.ly/loubucketlistzomb…
Sept. 11
Learn about bourbon at the Evan Williams Bourbon Experience (FREE EVENT)
bit.ly/loubucketlistbour…
Sept. 20
Get a "Paddock Experience" at Churchill Downs
bit.ly/loubucketlistchur…
Sept. 30
Experience the "Art of Drink" at the Kentucky Museum of Art and Craft
bit.ly/loubucketlistdrink
Oct. 9
Embark on a pizza crawl of Bardstown Road (SAVE THE DATE/RSVPS NOT YET OPEN)
bit.ly/loubucketlistpizza
As more events are planned, we'll add them below. Please RSVP on the individual Yelp pages.
And we'd love to hear your ideas as well because our Louisville Bucket List might not necessarily be your Louisville Bucket List. Let us know your must-do items in the comments below. We might turn them into future events.
And keep an eye out on social media for Louisville Bucket List mentions using the hashtag #LouBucketList. Follow Yelp Louisville at @YelpLouisville and New2Lou at @New2Lou.
Louisville Bucket List Sponsors: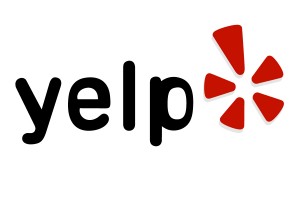 Yelp Louisville (yelp.com/louisville)
Yelp (NYSE: YELP) connects people with great local businesses. Yelp was founded in San Francisco in July 2004. Since then, Yelp communities have taken root in major metros across the US, Canada, UK, Ireland and others — 27 countries total. Yelp had a monthly average of 132 million unique visitors in Q1 2014. By the end of Q1 2014, Yelpers had written more than 57 million rich, local reviews, making Yelp the leading local guide for real wordofmouth on everything from boutiques and mechanics to restaurants and dentists. Roughly 61 million monthly visitors use Yelp via their mobile devices. For more information, go to www.yelp.com.
New2Lou (new2lou.com)
New2Lou is a social organization designed as a resource for transplants to Louisville, who are looking to meet people, try new places and connect to the community. New2Lou hosts events at local restaurants and bars, to give people an opportunity to mingle and meet other newcomers, as well as locals who can provide insiders' information to make the transition to Louisville a smooth one.
Forest Giant (louisvilleloveapp.com)
Forest Giant is a mobile app development company that teamed up with the Over team to create Louisville Love. The app easily allows users to add unique, hand-crafted art to their favorite photos of Louisville landmarks and hotspots, while promoting city love.
Louisville Convention & Visitors Bureau (gotolouisville.com)
Since 1968, the Louisville Convention & Visitors Bureau's (LCVB) primary goal has been to enhance the city and county's economy through tourism development — to promote and sell Louisville as a destination for conventions, trade shows, corporate meetings and pleasure and business travel on a worldwide basis. The LCVB was one of the first Destination Marketing Organizations to become accredited in 2006, through the Destination Marketing Accreditation Program, an independent, international standards program developed by the Washington, D.C. based Destination Marketing Association International. Lonely Planet Guidebooks recognized Louisville as its top U.S. travel destination for 2013.