New2Lou is launching our brand new website so we throwing a kick a*$ launch party!  Come celebrate with us on Wed (4/11) at 5:30 pm at Butchertown Market, located just east of downtown on Story Avenue.  This artisan market includes a mix of unique local businesses, as their website boasts "everything from microbrewed soy sauce and handcrafted furniture to small batch gourmet chocolates and handmade bath & body products".  We'll be setup inside with a live DJ and discounted food and drinks will be available.  So come join us as we mingle with Louisville's finest newbies!  Look for the signs and people with New2Lou name tags.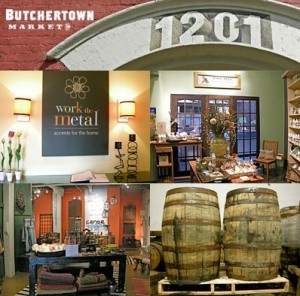 Location:
Butchertown Market
1201 Story Avenue
Louisville, KY 40206
Phone: 502-599-8270
A little something extra to get you excited about the event:
Cellar Door Chocolates is offering a 20% discount on their Bourbon Ball Museum Box - which includes 16 different types of bourbon balls!
Canoe Textiles just got a brand new shipment of wraps, shawls and jewelry that will be on display. Perfect accessories for your Derby outfit!
Moss Hill will have Bourbon and Mint Julep gift sets available.
Local beer, wine and food will be available, a little something for everyone!
* Parking is available on Story Avenue, on the side of the Butchertown Market building next to the railroad tracks, and in the permitted parking lots (which should be ok to park in during the evening hours).