Cold weather, or in our case a cold,  got you down? Don't worry, we've got good news for you!  The Louisville social scene is kicking up the heat.  There are so many events going on this week, it was hard to choose, leaving many a good social option out of our list.  So what is this good news we speak of?  Performing arts, foodie meetups, music and entertainment, a little something for everyone!  Find more events by clicking on the local calendars on our events page.
Now - Sunday (1/20) Flashdance - If you're a dancer or child of the 80′s, we know you're super excited about Flashdance. Broadway Across America is bringing this musical sensation right here to Louisville, the Kentucky Center for the Performing Arts to be exact.  Go ahead maniac, dance like you've never danced before.
Wednesday (1/16) YPAL Meet & Eat - Grab a bite to eat with YPAL at Dish on Market. What's YPAL? Young Professional Association of Louisville who's mission is "to connect, engage and develop metro Louisville's young professionals through community, professional and social opportunities."  Event is free and open to the public.
Wednesday (1/ 16) Grace Potter & the Nocturnals - Don't  miss the opportunity to see one of the hottest bands right now, right here in Louisville.  See Grace Potter at the Brown Theatre at 8 pm, with special guest Langhorne Slim.  Tickets are still available and can be purchased by calling 502-584-7777.
Thursday (1/17) Square Dance with the New Apocalypsonians - Square what? Something like this, according to their Facebook event page. Live music provided by The New Apocalypsonians, genre world-hillbilly music. All this fun will be at Danny Mac's Pizza in the Schnitzelburg neighborhood. Admission $5. 18 & under free.
Friday (1/18) Louisville Cardinals Women's Basketball - We had the opportunity to go to a Lady Cards basketball game recently and let me tell you, it was exciting.  They are extremely talented and the stadium was filled with fun, dedicated fans.  Tickets are super affordable, around $10. So go cheer them on this Friday as they take on the Cincinnati Bearcats.
Saturday (1/19) LDRA Coffee & Conversation - Are you a downtown resident or interested to learn more about downtown living?  Join the Louisville Downtown Residents Association for coffee at Please & Thank You in the NuLu neighborhood.  Event is free and open to the public.
Sunday (1/20) Harlem Globetrotters - You can't help but be transported back to childhood when you hear the Harlem Globetrotters theme song.  And lucky for you, they're coming to the the KFC Yum! Center this Sunday.  Great event if you have kids or are a big kid at heart.
Sunday (1/20) BODY WORLDS Vital - Opening day for BODY WORLDS vital at the Kentucky Science Center.  "The exhibition includes whole-body plastinates, a large arrangement of individual organs, organ and arterial configurations and translucent slices that give a complete picture of how the human body works." Science at it's best.
On the Radar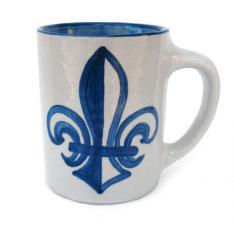 January 21 Open Coffee - We've been attending this open forum for a couple months now.  The focus, entrepreneurs and statups creating a better sense of community by meeting weekly over coffee to share ideas and provide support and feedback.  If you're an entrepreneur or thinking about being one, join us Monday (1/21), 8:30 am at Ghyslain on Market.
January 22 Sustainability in Louisville: Local Food- Want to know more about our local food culture? Do Something Green is hosting a panel discussion about  local food and agriculture and how it relates to environmental sustainability at Kosair Charities at 5:30 pm. Event is free and open to the public.
January 24-25 Louisville Orchestra NightLites- The Louisville Orchestra invites you to take a step back in time.  Enjoy highlights from cinematic classics brought to life through live music by the Louisville Orchestra. Thursday (1/24) at the Brown Theatre and Friday (1/25) Ogle Center in New Albany, Indiana. Tickets are $20.
January 25 New2Lou Bourbon 101 - Don't know much about bourbon? Lucky for you, we're here to help.  We're co-hosting a Bourbon 101 event with the Hawthorne Beverage Group, leaders in leaders in the spirits consulting and marketing,  to get you in the know. Tickets are $30 per person, RSVP to reserve your spot.
Have a special event to share in our e-newsletter? Want to sponsor an event or advertise with us? Contact us