Wow! Lots of great things already kicking off in 2015 and it's only January! We have a feeling 2015 is going to be the BEST YEAR EVER in the BEST CITY EVER! #bringit
So what's on the radar this week? Women, Whisky and Wizards! We've handpicked the best of the best events in Lou, just for you, who are New2Lou. Looking for more events around town? Check out our New2Lou calendar thanks to the fine folks at Do502! Now you can see our top event picks anytime you want! Never again will you find yourself out of the social loop. And don't forget to give us a follow on Facebook, Twitter and Instagram; you'll be glad you did.
Wednesday (1/21) The Greyhounds - The Greyhounds, American musical duo from Austin, are playing tonight at Zanzabar, one of our fav local music venues. Tickets are only $6 and should be a great show. Doors open at 8 pm. Show starts at 9 pm. 21 and up.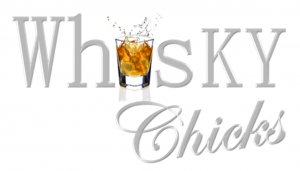 Thursday (1/22) Whisky Chicks Anniversary Party - Whiskey and Women, no brainer. Join the Whiskey Chicks as they celebrate a year of women who love our Kentucky spirit, bourbon. Location is Down One Bourbon Bar and party starts at 6 pm. Free to attend, but RSVP required. Suggested donation $10.
Friday (1/23) John Mellencamp - THE John Cougar Mellencamp is coming to Louisville, the Louisville Palace to be exact. We know he'll be playing his best songs and will put on a great show. Tickets start at $55 and are still avail, so get on it. How many chances will you get to see this legend, seriously? Show starts at 7:30 pm.
Saturday (1/24) Fantastic Fairy Tales - The Louisville Orchestra presents a Fantastic Fairy Tales, an evening of magical, musical tales including Tchaikovsky's "The Sleeping Beauty," Ravel's "Mother Goose," and Stravinsky's "The Firebird." Show starts at 11 am at the W. L. Lyons Brown Theatre. Tickets are $15.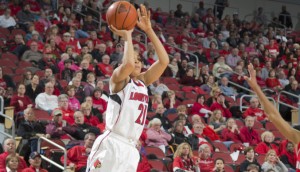 Sunday (1/25) Louisville Women's Basketball vs Miami - If you caught the Lady Cards basketball game at our sold out January 2nd Wed Social, you know these girls can bring it. Watch them take on the Miami Hurricanes this Sunday at the KFC Yum! Center. Game starts at 5 pm and tickets are $10.
Sunday (1/25) Wizard of Oz - Last chance to catch the Wizard of Oz, one of our all-time favs, at Centerstage at the JCC. Sunday is the last show and tickets are only $20! Don't miss your chance to join Dorothy as she travels "Over the Rainbow" in search of her dreams, only to find "There's No Place Like Home"!
On the Radar
Monday (1/26) Cassius Clay Field Trip Experience - Join the Muhammad Ali Center and StageOne Family Theatre for a once-in-a-lifetime joint field trip experience! Field trip includes: 1) a ticket to the new play "And In This Corner…Cassius Clay" AND 2) a guided tour of the Muhammad Ali Center exhibits. Tickets are $8.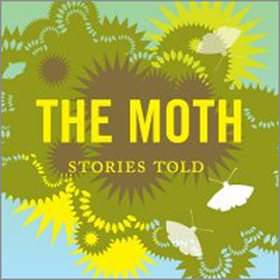 Tuesday (1/27) The Moth StorySlam - Are you a great story-teller? Why not show off your skills next Tuesday at Headliners Music Hall.  Place your name in the hat between 6 and 8 pm, storytellers randomly are selected to present and audience judges will decide your fate. This month's theme is BLUNDERS. Tickets are $8.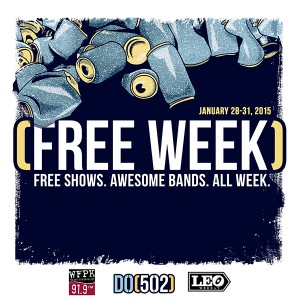 Tuesday (1/27) - Saturday (1/31) Do502 FREE Week is almost here! What is Do502 FREE Week? A series of free shows starting with a kickoff par-tay at Haymarket Whiskey and ending with 1200, Jalin Roze, Touch AC & The Smoke Shop Kids, AND Shadowpact at the Mercury Ballroom. RSVP today to save your spot!
Thursday (1/29) Bike Kick-Off 2015 - Love to bike? Then you need to join B4L (Bicycling for Louisville) and this event! Beer! Music! Speech from the Mayor! Raffle for a free bike! Whoa. Seriously. Learn first hand what the city and B4L are doing to make 2015 the #YearOfTheBike!
Want to share a special event, sponsor one of our events, or advertise with us? Contact us