It's time again to mix and mingle with Louisville's finest newbies! And this week is extra special folks. Not only are we throwin it "down" at our New2Lou 2nd Wed Social tonight at the Down One Bourbon Bar, we're also celebrating our Louisville Love at Resurfaced this Friday at Louisville Renewed! You asked for more events, and we deliver (wink).
What else is on the radar? You mean besides our kickin' New2Lou parties? Bourbon, Brew, and CycLOUvia! We've handpicked the best of the best events this week just for you, who are New2Lou. Looking for more events around town? Check out the local calendars on our events page and give us a follow on Facebook and Twitter, you'll be glad you did.
Wednesday (10/8) New2Lou 2nd Wed Social - It's almost time again to get social with the coolest newbies in town. This month's 2nd Wed Social is at Down One Bourbon Bar, super cool, underground (figuratively and literally) bourbon bar located in the heart of downtown. Space is limited. RSVP today to reserve your spot!
Thursday (10/9) David Grey - WFPK presents, David Grey, English indie rock singer-songwriter, at the Louisville Palace this Thursday night. Our first David Grey show was at Bonnaroo and we've been hooked ever since. You don't want to miss out folks, trust us. Grab a friend or date and head to the show. Tickets are still available.
Thursday (10/9) - Sunday (11/2) - Jack O'Lanturn Spectacular - Head on over to Iroquois Park to see the "spook"tacular carved pumpkins "art show" along a ¼-mile walking trail. Over 5,000 custom carved pumpkins will be on display daily from dusk to 11 pm during the week and midnight on Friday & Saturday. Tickets are $12 on weekdays, $15 on weekends. Proceeds benefit the Louisville Metro Parks Foundation.
Friday (10/10) Louisville Renewed - Come grab some drinks, meet some folks and celebrate the relaunch of the Louisville Love App! Join us this Friday at ReSurfaced, the brand new pop-up plaza in Downtown Louisville, as we celebrate our Love for Louisville! Party starts at 5:30 pm, prize drawing at 7 pm. Free and open to the public. RSVP today!
Friday (10/10) Porktoberfest -  After our party, head on over to the 2nd Annual Porktoberfest, pork inspired culinary competition benefiting the Butchertown Neighborhood Association, at Copper and Kings. Live music, local brew, and cocktails too! Vegetarian options also available. Admission is $2 and includes your first tasting. Party starts at 5 pm.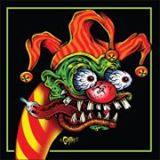 Friday (10/10) Caufield's Halloween Parade - And while you're party hoppin, head on over to Caufield's Halloween Parade, annual event on the second Friday in October in the Highlands neighborhood. Parade starts at Baxter Avenue Morgue at 7 pm and ends at Value Market at Mid City Mall. Great way to kick off the Halloween season!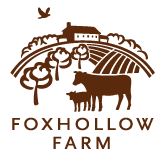 Saturday (10/11) Foxhollow Farm's 7th Annual Fall Festival - 7th annual Fall Festival at Foxhollow Farm. Food trucks, live music, hay rides, pony rides, pumpkins, a corn maze, and a fall themed obstacle course. Admission is free and parking is $5. Food and drinks available for purchase.
Sunday (10/12) CycLOUvia - What's CycLOUvia? It's part of a growing open streets movement where cars are temporarily removed from the city's streets and the community is invited in to "play" in the streets. Bring your bike, skateboard, walking legs, what have you and join in the fun on Bardstown Road from 2 to 6 pm.
Sunday (10/12) Louisville Cocktail Competition - locally organized competition that aims to showcase the city's best bars and bartenders, while celebrating the rich cocktail history prevalent in the region. Location: Creation Gardens Building (725 E Market St).  Time: 3-7:30 pm. Admission is $12 and includes food and one drink ticket.
On the Radar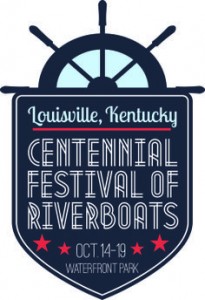 Tuesday (10/14) - Sunday (10/19) Centennial Festival of Riverboats - The Belle of Louisville  is turning 100 and to celebrate they are throwing big birthday bash. Six full days of live music, events, food, bourbon, art, and fireworks! And riverboats from around the nation are joining the party too! Don't miss this opportunity to see all these historic gems in one location and hop on a cruise too while you're at it!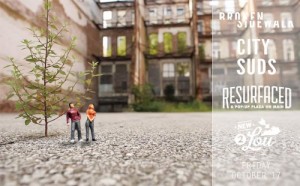 Friday (10/17) City Suds Urbanism Happy Hour - Come grab some drinks, meet some folks and celebrate the relaunch of one of our fav local blogs Broken Sidewalk! Join us Friday, October 17 at ReSurfaced, the brand new pop-up plaza in Downtown LOU. Free and open to the public. RSVP today!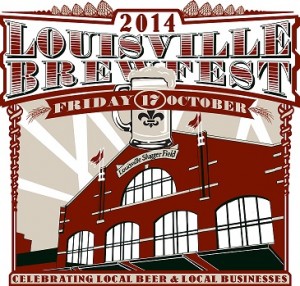 Friday (10/17) LIBA Brewfest - Same night are our City Suds Urbanism Happy Hour, but no reason you can't do both, right? Next Friday night from 4-10 pm. Tickets are $5 and includes a souvenir cup. Drink/food tickets are $1 each. VIP tickets are $45 and include a ton of perks. Volunteer and get a free T-shirt, mug and drink tickets!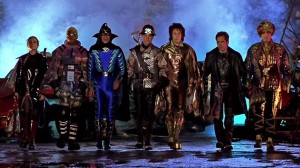 Saturday (10/25) Super Hero 1K - So this looks like all kinds of awesome. Participants dress in their favorite Super Hero costume (yes!), and run (or fly!) from Tyler Park to the Monkey Wrench. Tickets are $20 and proceeds will benefit the Boys and Girls Haven, so not only can you act like a super hero, you'll actually be one too, win, win.
Want to share a special event, sponsor one of our events, or advertise with us? Contact us