It's time again to eat, drink and be social!  New2Lou 2nd Wed Social is tonight at the Hilltop Tavern, a local tavern in the heart of the Clifton neighborhood. The Hilltop serves up great food, drinks and overall good times, so you'll definitely want to join us this month! A big thanks to our sponsor this month,  Hosparus, who will be there to tell us all about their awesome Candle Glow Lounge Party on Saturday (11/9) and give us a sweet deal on tickets! Be sure to stop by their table and say hi to learn more about Hosparus and their upcoming party.
What else is on the radar this week? You mean besides our 2nd Wed Social? Watch the championship cards on the KFC Yum Center Plaza, get your ghoul on at the Caufield's Halloween parade and head out to Foxhollow Farm for some good old fashioned fall fun. More fun events are listed below and don't forget to check the local calendars on our events page.
Wednesday (10/9) October 2nd Wed Social - Join us for our October 2nd Wed social tonight at the Hilltop Tavern from 5:30 - 8:30 pm! We'll have drinks, awesome folks of course and guaranteed good times.  Free and open to the public, even if you are "Old2Lou". See you soon!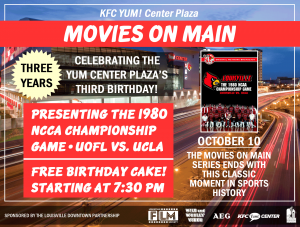 Thursday (10/10) Movies on Main - Final Movies on Main of the series Thursday night at the KFC Yum! Center plaza. Watch the 1980 University of Louisville Championship Basketball Game and celebrate KFC Yum! Center's 3rd birthday! Free and open to the public with free birthday cake! Awesome, right? Show starts at 7:30 pm.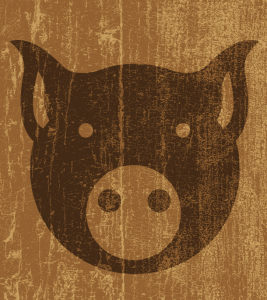 Friday (10/11) Butchertown's Porktoberfest - barbecue and pork inspired culinary competition to benefit the Butchertown Neighborhood Association. Live music, cash bar and local brew from Apocalypse Brewery. Vegetarian options also available. Free and open to the public. Party starts at 5 pm.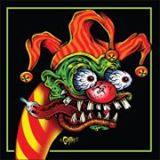 Friday (10/11) Caufield's Halloween Parade - Annual event on the second Friday in October in the Highlands neighborhood. Parade starts at Baxter Avenue Morgue at 7 pm and ends at Value Market at Mid City Mall.  Some folks even dress up in the crowd. Good times!
Saturday (10/12) Foxhollow Farm's 6th Annual Fall Festival - 6th annual Fall Festival at Foxhollow Farm. Live music, hayrides, pony rides, pumpkins, a corn maize, an obstacle course and old fashioned carnival games. Admission is free and parking is $5. Food and drinks available for purchase.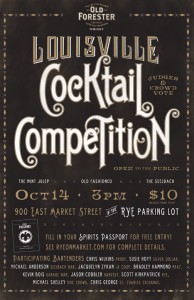 Sunday (10/13) Louisville Cocktail Competition - locally organized competition that aims to showcase the city's best bars and bartenders, while celebrating the rich cocktail history prevalent in the region. Location: Tim Faulkner Gallery.  Time: 1:30-5:00 pm. Admission is $12 and includes food and 1 drink ticket.
On the Radar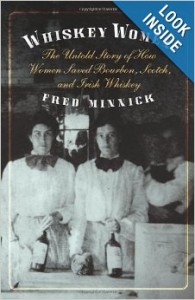 Monday (10/14) Whiskey Women Book Launch Party - Who doesn't love women and whiskey, right? Fred Minnick sure does. As a matter of fact, he wrote a book on it Whiskey Women: The Untold Story of How Women Saved Bourbon, Scotch & Irish Whiskey. Join the party at the Silver Dollar at 8 pm. And yes, there will be Whiskey.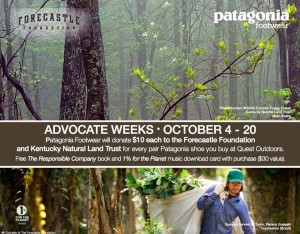 October 4-20 Patagonia Footwear Advocate Weeks - Pick up a pair of Patagonia footwear at Quest Outdoors Oct 4-20 and they'll donate $10 to 2 awesome organizations - Kentucky Natural Lands Trust AND The Forecastle Foundation! Who doesn't love a new pair of shoes and you'll help save the environment too. Win, Win.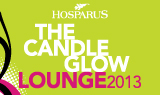 Saturday (11/9) Hosparus Candle Glow Lounge - Super early notice, but Hosparus will be joining us at our Oct 2nd Wed Social and offering discounted tickets to the group!  You'll get a sweet deal for a sweet party and you'll be giving back to an awesome organization.
Want to share a special event, sponsor an event or advertise with us? Contact us