Halloween is just around the corner and a fall chill is certainly in the air.  Most folks are celebrating Halloween this weekend since the 31st falls mid week. What does that mean for you? A weekend packed full of frightful events! So what's on the list this week? An Evening with Poe, Boos & Blues and Black Widow's Ball to name a few.  Plenty to get you in the Halloween spirit.  More fun events are listed below and don't forget to check the local calendars on our events page.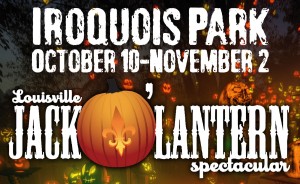 Now - Saturday (11/2) Jack-O-Lantern Spectacular - What better way to celebrate the Halloween season than strolling through Iroquois Park lined with 5,000 carved pumpkins.  Pumpkins are illuminated as an "art show" daily from dusk to midnight during the week and 1 am on the weekends. Tickets start at $12 for adults and $10 for kids.
Tuesday (10/22) - Saturday (11/2) An Evening with Poe - Back by popular demand, the Frazier Museum brings some of Poe's best known works to the stage for a live show. This year, eight Poe tales will be presented, including six poems and three short stories. Tickets are just $15 and include admission to the museum's permanent galleries. Cash bar.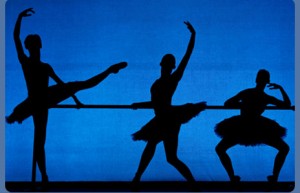 Wednesday (10/23) - Saturday (10/26) Studio Connections - a range of choreography performed at the Louisville Ballet studio. Focusing on the versatility of dance and choreography including selections from classical and contemporary ensemble, solo and pas de deux works. Tickets are $25 and available at the Louisville Ballet Box Office or call (502) 583-2623.
Friday (10/25) Idea Mornings - This month Idea Mornings presents "A Catalyst for Change: Kentucky School of Art and the Revitalization of the South Broadway Neighborhood". KSA will share their vision for bringing art into the local South Broadway Neighborhood.  Coffee and snacks provided. Free and open to the public.

Friday (10/25) Boos and Blues - Going to the Frankfort Avenue Trolley Hop? Be sure to stop by the WaterSide at RiverPark Place for their FREE Halloween street party from 5 to 10 pm. Food trucks, costume contest, live music and cash bar! It promises to be a grand ghoulish time.
Saturday (10/26) Black Widow's Ball - It's a dead man's party…or ball to be exact. Dress in black or your best Halloween costume, you may just walk away with a sweet prize! Tickets are $35 in advance, $40 at the door and $60 per couple. Proceeds benefit the non-profit organization Dreams with Wings.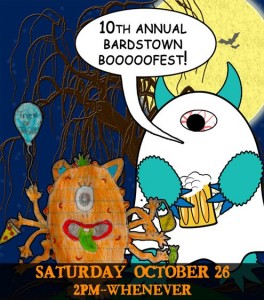 Saturday (10/26) Bardstown Bound Boofest - Special sales, Halloween events and Trick-or-Treating at participating locations along Bardstown Rd and Baxter Ave.  Trolleys run from 2 - 8 pm and there's a costume contest at Value Market from 4-6 pm.  Need a costume? Mention "Boofest" at Caufields Novelty and get 10% off.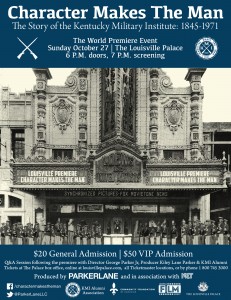 Sunday (10/27) Character Makes the Man - The Story of the Kentucky Military Institute: 1845-1971 - red carpet premiere at the Louisville Palace Theater in Louisville, Kentucky, followed by a Q&A Session with the filmmakers and KMI Alumni, then a VIP reception. Tickets: $20 General Admission, $50 VIP.
On the Radar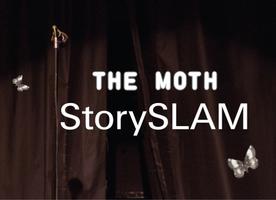 Tuesday (10/29) Louisville Moth StorySLAM: Creepy - Are you a great story teller? Why not share your skills next Tuesday at Headliners Music Hall.  Place your name in the hat between 6 and 8 pm, storytellers randomly selected to present and audience judges will decide your fate. This month's theme is CREEPY. Tickets are $8 at the door.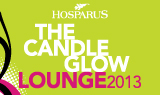 Saturday (11/9) Hosparus Candle Glow Lounge - Got your tickets yet? This is going to be a super fun party benefiting an awesome organization, Hosparus.  If you didn't get a chance to pick up your tickets at our last social, no worries, there are still a few left. Get them soon, so you don't miss out!
Want to share a special event, sponsor an event or advertise with us? Contact us