We're traveling this week, exploring potential New2 cities. So no e-newsletter this week, but no worries, we'll be back next week! In the meantime, check out our Facebook and Twitter page for info about upcoming local events.  Also check out the local calendars on our Events page.
Cheers!
The New2Lou Team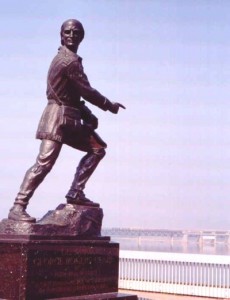 PS - We don't want to totally leave you hangin, so here's a couple awesome events you don't want to miss: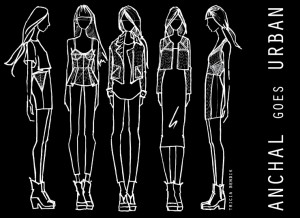 Wednesday (10/16) Anchal goes Urban - Fashion Show featuring Urban Outfitters ANCHAL x URBAN RENEWAL Fall Collection. Cocktails &  hor d'oeuvres & listen to stories about Anchal's artisans. Doors open at 5:15 pm, show begins at 6:00 pm. Tickets: $15 in advance, $20 at the door.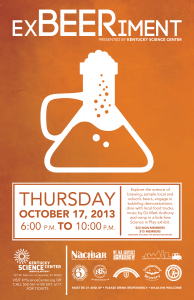 Thursday (10/17) exBEERiment - Explore the science of brewing, sample local and eclectic beers, engage in bubbling demonstrations, dine with local food trucks, music by DJ Matt Anthony and romp in a kids-free Science in Play exhibit at the Kentucky Science Center.  COST: $20 for non-members | $15 for members and business partners | $10 for designated drivers.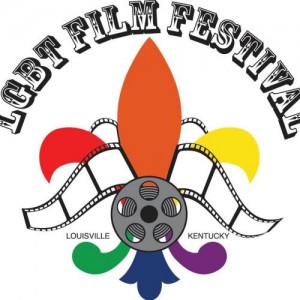 Fri (10/18) - Sun (10/20) Louisville LGBT Film Festival -The festival kicks off at Village 8 Theatres on October 18th at  7 pm followed by a Kick Off Party at Chill Bar. The full Film Festival Schedule is listed on the website. Session tickets are $8 in advance, $10 at the door.  Festival weekend passes are $45 in advance, $50 at the door.
Saturday (10/19) Colorfest - Bernheim's annual family-friendly event to celebrate the fall season with great food, outdoor activities, Kentucky crafts and more.  Nature-related activities for kids, refreshments, music and fun for all. 9:00 am - 5:00 pm. FREE event for members; $5 fee non-members.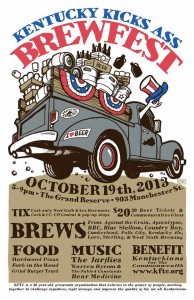 Saturday (10/19) Kentucky Kicks Ass Brewfest - Join Kentucky For Kentucky and Kentuckians For The Commonwealth (KFTC) for a Kicks Ass BrewFest at the Grand Reserve in Lexington, our neighbors to the east. Tickets are $20. Craft beer, local food, live music and overall Kickass time.