Halloween is finally here and you can feel a chill in the air as the ghosts and ghouls prepare to rise to the occasion. Got plans for the weekend? You do now. We've handpicked the most frightful events just for you, who are New2Lou.
Looking for more events around town? Lucky you, we just launched our New2Lou calendar thanks to the fine folks at Do502! Now you can see our top event picks anytime you want! Never again will you find yourself out of the social loop. And don't forget to give us a follow on Facebook and Twitter, you'll be glad you did.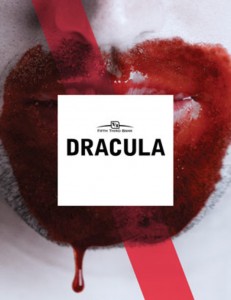 Now - Friday (10/31) Dracula - Last chance to catch this Halloween classic at one of our fav local theaters Actors Theatre. This gothic fright-fest is dripping with suspense and filled with thrills and chills to keep you on the edge of your seat. It's a "frightening" performance and not for the faint of heart.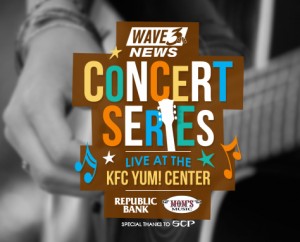 Thursday (10/31) Wave 3 News Concert Series - Work downtown? Grab lunch on the KFC Yum! Center plaza? This FREE Concert Series continues this Thursday at 11:30 am - 1 pm. Food trucks, live music and more! Free and open to the public. Featured artist is Louisville native Jalin Roze.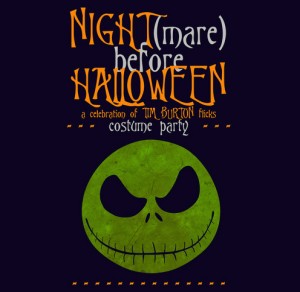 Thursday (10/30) Night(mare) before Halloween - Kick off the Halloween festivities early at Night (mare) before Halloween this Thursday. Dress to impress in your favorite character at this Tim Burton themed costume party. And enjoy live music and lively characters at New Vintage. Admission is $3.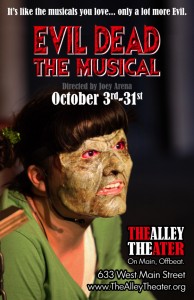 Thursday (10/30) Evil Dead - The Musical - Last chance to catch Evil Dead with a musical twist at the Alley Theater. Tickets are $20, unless you are brave enough to sit in the "splaterzone" for $30. But be warned splaterzone folks, you will get "very bloody".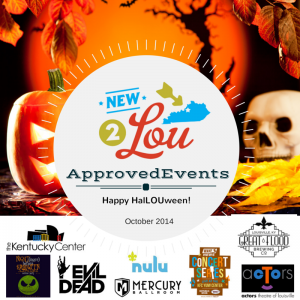 Friday (10/31) New2Lou Halloween Picks - There are too many great party options to only pick one, so we've listed our top picks. Nick Cave's Murder Ballads, Halloween Party with the Deloreans and the Pass, Tony and the Tan Lines Present Thriller, BooLu Fest, and Halloween Hellhouse. And if you need to dress up, hit up Caufield's Novelty. They'll hook you up.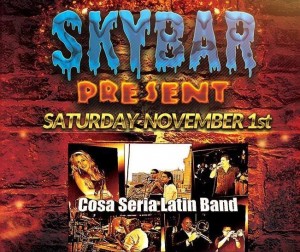 Saturday (11/1) Halloween Salsa Party - Can't get enough of the Halloween season? Why not keep the party going and spirits active, by joining Cosa Seria for a scary night of salsa dancing at Skybar Louisville. Live music, salsa lessons, and move! Costumes encouraged. Admission is $10.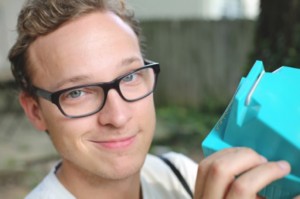 Sunday (11/2) Ben Sollee - Ben Sollee, local singer, songwriter and cellist, will be performing with the Louisville Orchestra at the Kentucky Center for the Performing Arts this Sunday. This promises to be one amazing show and we certainly don't want you miss out. Tickets are $25.
On the Radar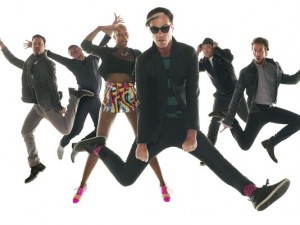 Monday (11/3) Fitz and the Tantrums - Another amazing concert you certainly don't want to miss. The Fitz and the Tantrums at the Mercury Ballroom. These guys not only top the charts, they also know how to put on a great show. Tickets are still available. Enter to win FREE tickets on our website. Good luck!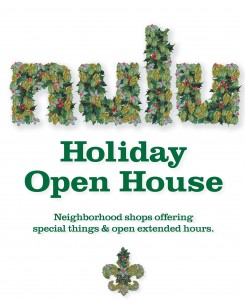 Saturday (11/8) NuLu Holiday Open House - Lucky us, we have a ton of great local shops to choose from here in Louisville. Not only can you find a one-of-a-kind gift, you also help support our local economy, win, win. In that spirit, the fine local retailers in NuLu will be offering sweet discounts and spreading holiday cheers on Saturday (11/8) from 11 am to 7 pm.
Wednesday (11/12) New2Lou 2nd Wed Social - Mark your calendars folks, it's almost time again to get social with the coolest newbies in town. This month we'll be at Great Flood Brewing Company, brand new craft brewery located in the heart of the highlands. Space is limited, so RSVP today to reserve your spot!
Want to share a special event, sponsor one of our events, or advertise with us? Contact us