Happy April Fools! We were going to start off with a crazy joke, but that's so 2014, right? Instead we bring you bring you a top list of events that are no joke. Seriously.
So what's on radar this week? Hop, Hackers and Humana Festival! We've handpicked the best events this week, so whether you're New2Lou or a Louisville Lifer, there's a little something for everyone. Make sure you check out our New2Lou calendar, thanks to the fine folks at Do502, so you can stay in the know. Also, don't forget to give us a follow on Facebook, Twitter, and Instagram; you'll be glad you did!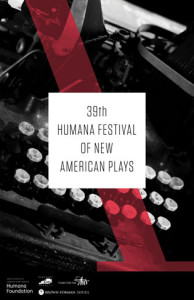 Now - Sunday (4/12) Humana Festival - The Humana Festival continues this week lots of great plays on the scheduled this week: I Will Be Gone, The Glory of the World, I Promised Myself to Live Faster, The Roommate, Dot and That High Lonesome Sound. Be one of the first to experience these new works right here in Louisville (at Actors Theatre of Louisville) before they hit up the big stage in New York and Chicago. Full schedule on their website.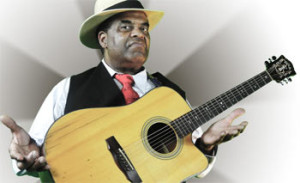 Thursday (4/2) Mayor's Music & Art Series - free monthly series showcasing local musicians, artists and performers at Mayor's Gallery at historic Louisville Metro Hall.  This month will showcase Jazz musician Big Poppa Stampley. Event is free and open to the public. Bring your lunch and enjoy live music during your lunch hour.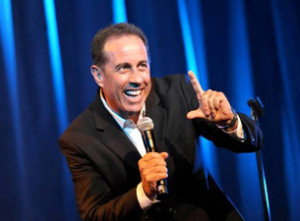 Thursday (4/2) Jerry Seinfeld - Grab a friend and grab a few laughs this Thursday. Catch Jerry Seinfeld, American comedian, actor, writer, and producer best known for his sitcom Seinfeld, at the Louisville Palace. Show starts at 7 pm and tickets start at $48.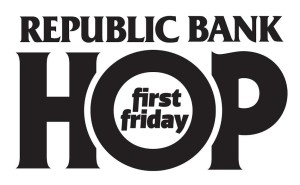 Friday (4/3) Republic Bank First Friday Hop - Hop on downtown for the First Friday Hop this Friday from 5-11 pm. TARC is providing FREE transportation on their sweet new Zero Buses between NuLu, SoFo and the Main Street Museum District. Museums, retailers and restaurants are all open late to celebrate! Grab a friend and get your hop on!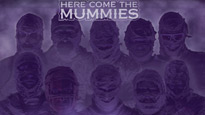 Friday (4/3) Here Come the Mummies - End your evening hoppin' by catching Here Come the Mummies at Mercury Ballroom. Show starts at 8:30 pm. Tickets are $20 or grab a friend and take advantage of the 2 for $30 deal. See you there!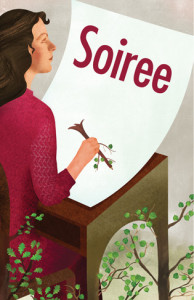 Saturday (4/4) 39th Humana Festival Soiree - Join Actors Theatre of Louisville at this FREE soiree this Saturday at the Kentucky Museum of Art and Craft. Mingle with other local theatre enthusiasts, celebrate the Humana Festival of New American Plays and welcome the theatre industry's finest.
Sunday (4/5) Bloody Mary Sunday - Sunday Bloody Sunday…Who doesn't love a good Bloody Mary on the weekend, right? The fine folks at Big Four Burgers and Beer are serving up a sweet deal ($2 Bloody Mary) this Sunday and every Sunday. And you can walk off your Bloody Mary by crossing over the Big Four Bridge, win, win.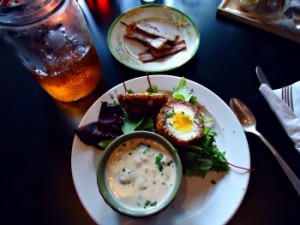 Sunday (4/5) Easter Brunch - Want to grab something more substantial than a Bloody Mary? The fine folks at Louisville.com and the Courier Journal have a great lineup of Easter Brunch places in the Ville. Our favs: Hillbilly Tea, Holy Grale, and Craft House. Now get your brunch on.
On the Radar

Tuesday (4/7) LVL1 Open Meeting & Making - Are you a maker or just curious about the whole maker movement? Join LVL1 next Tuesday at 8 pm at the LVL1 Hackerspace. All are welcome and event is FREE to attend. Check out what projects are going on and geek out for a little while!
Wednesday (4/8) New2Lou 2nd Wed Social - Mark your calendars for our April New2Lou 2nd Wed Social at 8UP Elevated Drinkery & Kitchen! Mix and mingle with Louisville's coolest newbies while enjoying drinks and the amazing rooftop view. Event is FREE and open to the public, event if you are "Old2Lou". RSVP to reserve your spot today!
Want to share a special event, sponsor one of our events, or advertise with us? Contact us today!