Happy September! We've made it through the hottest month of the year and that alone is reason to celebrate! Lucky for you, this fair city of ours has plenty of fun events this week, leaving you will no excuses to stay home. So what's on the radar this week? Live jam session in the city, movie night on the Yum! Center plaza, and night racing at Downs After Dark, just to name a few. Looking for more fun events around town?  Check out the local calendars on our events page.
Wednesday (9/4) PB & Jams - the Louisville Downtown Partnership (LDP) is launching a lunchtime music series today and it's free! Perfect excuse to get out of the office, soak in some sunshine, and enjoy some local music.  And mark your calendars, the series will continue every Wednesday in September.
Thursday (9/5) Downtown Film Series - LDP is also kicking off a downtown film series (aka movie night) on the KFC Yum! Center Plaza.  Word on the street is the movie this week is the Sandlot. The series will run Sept 5, 12, 26, and Oct 3 & 10th. Movie starts at 7:30 pm. Bring a chair and cash for beer and other refreshments.
Friday (9/6) Offstage: Noises Off - Enjoy a fun night out with your friends at Actors Theatre this Friday night! Live music from local artist Kyle James Hauser, cash bar in the lobby and cheap eats from MilkWood, Hillbilly Tea and more! Then head up to the balcony to watch Noises Off. And the best news? Tickets are only $20!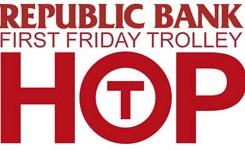 Friday (8/2) Republic Bank First Friday Trolley Hop - free event on the first Friday of every month at the shops, restaurants and galleries in historic West Main district and trendy NuLu District.  And this month Faces at the Palace is joining the party!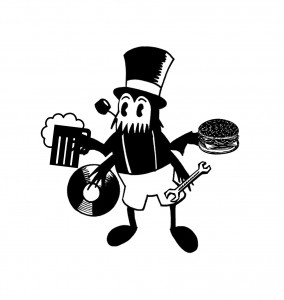 Friday (9/6) - Sunday (9/8) Flea Off Market - once-a-month outdoor bazaar  in Nulu at Fresh Start Growers Supply, on Baxter between Market and Jefferson Street.  Flea has conveniently moved to the first weekend of the month to coincide with First Friday Trolley Hop, so get your party pants on!
Saturday (9/7) Downs After Dark - College Rivalry Night - Churchill Downs is kicking off the fall night racing season with a little college rivalry fun! Enjoy racing under the lights, live music, tailgate games, cheerleaders, a "Most School Spirit" competition and more! So grab your friends, wear your team colors and vote for you favorite school! Tickets start at $10.
On the Radar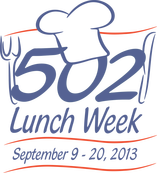 September 9-20 502 Lunch Week -502 Lunch Week kicks off this Monday and runs through September 20th. Diners pay just $10 or $15 for a 2-course meal which includes a beverage. That's a sweet deal! Participating restaurants are listed on the website. Who wants to grab lunch next week?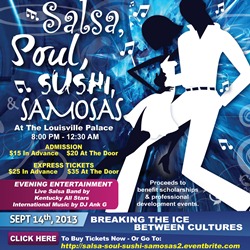 Saturday (9/14) Salsa, Soul, Sushi, Samosas - Join us and an amazing group of young professional organizations at the Louisville Palace as we celebrate diverse cultures through music, dance, food and fun!  Tickets start at $15 and will sell out again this year, so pick yours up today.
September 24-27 Idea Festival - What is Idea Festival? A 3-day event at the Kentucky Center celebrating innovation, imagination and world-changing ideas. We went last year and it fueled our creativity long after the event, so totally worth it! Use discount code IF10 for a New2Lou ticket discount.
Want to share a special event, sponsor an event or advertise with us? Contact us