Whether you're a romantic at heart, swinging single or meh, who cares? Louisville's social scene has you covered. Tonight we're kicking things off with our our awesome New2Lou 2nd Wed Social, a place where singles, couples, romantics and cynics all come together to mingle and meet new folks.
What else is on the radar?  A little something for everyone from techie geeks to romantic foodies. Looking for more events around town? Check out the local calendars on our events page. And be sure to follow us on Facebook and Twitter to stay in the know.
Wednesday (2/12) New2Lou 2nd Wed Social -  Join us tonight at the KFC Yum! Center! Thanks to University of Louisville Athletics, not only will we have an awesome space to socialize, but we'll also watch the women's basketball game for FREE! Tickets are sold out, but we'll have a few more available on a first come, first serve basis, so get there early.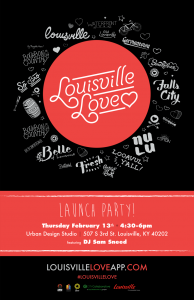 Thursday (2/13) Louisville Love Launch Party - We're getting a sneak peek of the brand new #LouisvilleLove app at our New2Lou 2nd Wed Social, but the official launch party is on Thursday at the Urban Design Studio. Local developers Forest Giant will be there to show off the latest Louisville-centric app as part of a collaboration with Over. And great news folks, this app is awesome and it's free.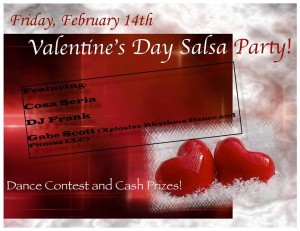 Friday (2/14) Valentine's Day Salsa Party! - Salsa Thursdays is moving to Friday for one week only. Why not spend Valentine's Day dancing the night away? Music provided by DJ Frank and local latin band Cosa Seria. Dance lessons start at at 7:45 PM. Cover is $10.Join the  dance contest and you could win a cash prize!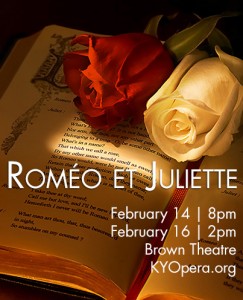 Friday (2/14) & Sunday (2/16) Roméo et Juliette - Want to really impress your date? Take them to the most romantic stories of all time during the most romantic weekend of the year! KY Opera is offering a sweet 25% discount to New2Lou members. Call 584-7777 or visit Kentucky Center website to claim this limited time offer. Use Promo Code: N2LRJ14. Offer ends today, so get on it!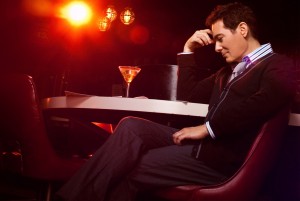 Saturday (2/15) Michael Feinstein with the Louisville Orchestra - Reminisce to the best of George and Ira Gershwin and Irving Berlin plus selections from Michael Feinstein's newest album – the Grammy-nominated tribute to Ole Blue Eyes – "The Sinatra Project."  Show starts at 8 pm and tickets start at $26.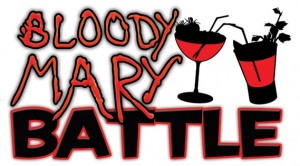 Sunday (2/16) Bloody Mary Battle - Sadly this event was canceled last month due to weather, but lucky you, it's back! Get your Bloody Mary on this Sunday at the Mellwood Arts & Entertainment Center from noon to 3 pm. Watch the top bars and restaurants in town compete for bragging rights. Tickets are $20 in advance and $25 at the door.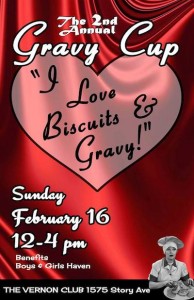 Sunday (2/16) 2nd Annual Gravy Cup - Just like chili, hot wings and BBQ, everyone thinks their gravy is the BEST! Here's your chance to judge top chefs and top homemakers. Suggested donation $10. Proceeds benefit the Louisville's Boys and Girls Haven. Awesome new addition this year? A bowling/costume competition -$60/hr for teams of 4-6 (shoes included) or $15/hr per individual.
On the Radar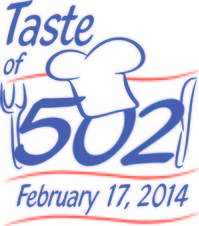 Monday (2/17) Taste of 502 - The official kick-off to 502 Restaurant Week. Catch a sneak peek (and taste) of the top Louisville restaurants participating in this year's 502 Lunch Week and 502 Restaurant from 5:30 - 8:00 pm at the Hyatt Regency Hotel Grand Ballroom. Tickets are $45, $50 at the door and $30 of ticket price goes directly to Dare to Care food bank.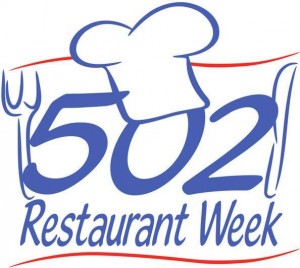 Wednesday (2/19) - Wednesday (3/5) 502 Restaurant Week - Louisville's foodies rejoice! For a full 15 days participating restaurants will prepare a special 3-Course menu for $50.20 per couple or $50.20 per person, depending on the restaurant. Reservations highly recommended, but not required. Mention 502 Restaurant Week to get the deal.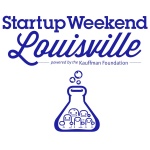 Friday (2/28) -  Sunday (3/2) Startup Weekend Louisville - Ready to test your entrepreneurial skills, pitch your idea(s) and team up with other creative folks in Louisville? Tickets start at $49 and scholarships are available for female designers and engineers thanks to Glowtouch (Promo code GlowTouchS14), Composable Systems and Hacker Hostel.
Want to share a special event, sponsor an event or advertise with us? Contact us