We've got big news this week folks! We've officially launched our New2Lou calendar thanks to the fine folks at Do502! Now you can see our top picks anytime you want AND see which friends are going too! Never again will you find yourself out of the social loop. We've got your back newbie.
So what's on the radar this week? Moonshine, Madness and Movie Night! We've handpicked the best of the best events just for you, who are New2Lou. Looking for more events around town? Check out Do502.com! And don't forget to give us a follow on Facebook and Twitter, you'll be glad you did.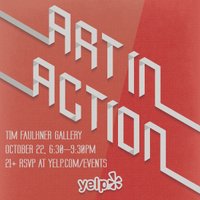 Wednesday (10/22) Yelp's Art in Action - Tonight! Creative eats, exquisite drinks, interactive exhibitions from local businesses and organizations, and more in the amazing and expansive confines of Portland's Tim Faulkner Gallery. And best news folks, it's all free. RSVP ASAP!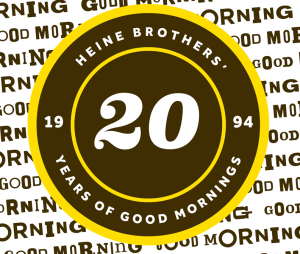 Thursday (10/23) Heine Brothers 20th Anniversary Celebration - a local favorite Heine Brothers is turning 20 and you're invited to the celebration this Thursday from 5-10 pm. Food trucks, beer and of course coffee too, and special guest Appalatin will be playing at 8pm!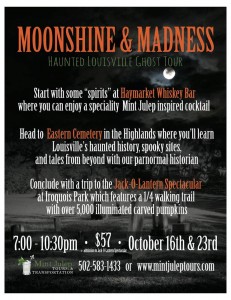 Thursday (10/23) Moonshine and Madness - Mint Julep Tours is offering a "spirited" tour starting at Haymarket Whiskey for drinks, though Eastern Cemetery and the historic Highlands neighborhood, and ending at the Jack-o-Lantern Spectacular. Tickets are $57 per person and tour departs at 7:30 pm.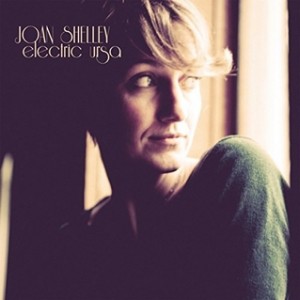 Friday (10/24) Joan Shelley - You may not know this, but there is a local superstar in the rising right here in Louisville. Ms Joan Shelley just released her latest album Electric Ursa, which received a stellar rating on pitchfork. Go see her now before she blows up, seriously.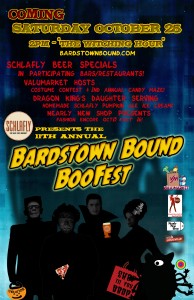 Saturday (10/25) Bardstown BooFest - Bardstown, Beer, and Boo(ze) all the workings of a fine event. And fun for all ages too, whether you are young or young at heart. Dress up and get down on Bardstown Road for the 11th Annual Bardstown Boofest. Free and open to the public. 2pm – Witching Hour.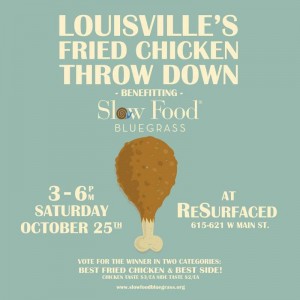 Saturday (10/25) Louisville's Fried Chicken Throw Down - Who doesn't love a good ole throw down, right? And the host Slow Food Bluegrass is keeping true to their KY roots by featuring Fried Chicken, of course. The Colonel would be proud. Admission is FREE. Tastes are $3 for chicken and $2 for sides.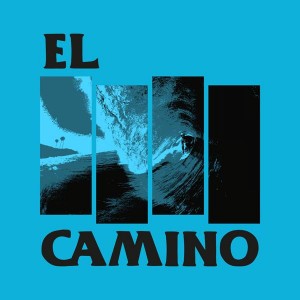 Sunday (10/25) Pig Roast and Movie Night - No better way to end a great weekend than dinner and a movie. And it doesn't get much better than this folks.  FREE pig roast and movie at El (Fricking) Camino! Can't make it this Sunday, no worries, they're hooking you up every Sunday, so mark your calendars.
On the Radar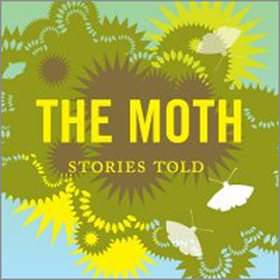 Tuesday (10/27) The Moth StorySlam - Are you a great story teller? Why not show off your skills next Tuesday at Headliners Music Hall.  Place your name in the hat between 6 and 8 pm, storytellers randomly are selected to present and audience judges will decide your fate. This month's theme is HUNGER. Tickets are $8.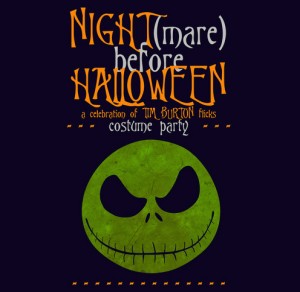 Thursday (10/30) Night(mare) before Halloween - Mark your calendars kids for the Night (mare) before Halloween next Thursday. Dress to impress in your favorite character at this Tim Burton themed costume party. And enjoy live music and lively characters at New Vintage. Admission is $3.
Want to share a special event, sponsor one of our events, or advertise with us? Contact us