Fall is almost here and we couldn't be more excited! Pumpkins, butternut squash, and bourbon of course! There is no better place to be that right here, right now as the weather cools and the leaves change. And there is plenty of great events to welcome in the new season.
What's on the radar? Music, Makers, and Mayhem! We've handpicked the best events in Lou just for you who are New2Lou. Looking for more great events around town? Check out our New2Lou calendar at new2lou.do502.com. Never again will you find yourself out of the social loop. And don't forget to give us a follow on Facebook, Twitter, and Instagram; you'll be glad you did!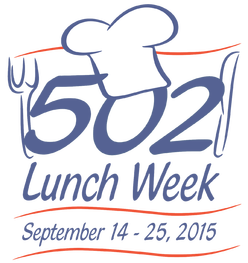 Now - Friday (9/25) 502 Lunch Week - 502 Lunch Week kicks off this week and runs through September 25th. Diners pay just $10 or $15 for a 2-course meal which includes a beverage. Sweet deal, right?!? Participating restaurants are listed on the website. So who wants to grab lunch this week?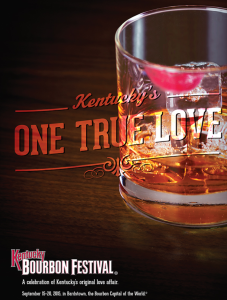 Now - Sunday (9/20) Kentucky Bourbon Festival - Six full days of smooth Bourbon, delicious food, and great entertainment, with a healthy dose of Kentucky hospitality in "the Bourbon Capital of the World", Bardstown, KY. There are a ton of fun events and Bardstown is just a short drive from Louisville. Cheers!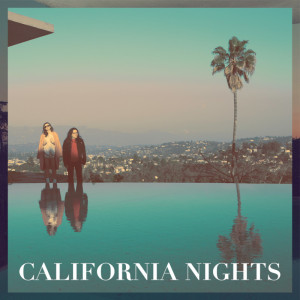 Wednesday (9/16) Best Coast with Lovely Bad Things - Feeling OK?!? Of course you are! Best Coast, American pop duo from Los Angeles, is coming to Louisville, Headliners Music Hall to be exact. Doors open at 7 pm, show starts at 8 pm. Tickets are $20 and are still available!
Thursday (9/17) Bourbon Aged Dinner - This isn't your typical bourbon dinner, Garage Bar is mixin' it up a bit, literally. Featured selection of spirits are Founders KY Breakfast Stout, Woodchuck Barrel Aged Cider, Watershed Bourbon Barrel Gin and Angel's Envy; each paired with a delish dish. Tickets are $45. Call 502.749.7100 to RSVP.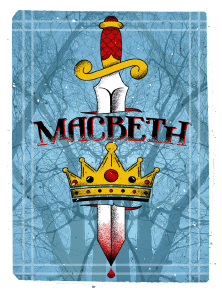 Friday (9/18) & Sun (9/20) Macbeth - Last chance to catch Macbeth, the first Shakespeare play that Verdi adapted for the operatic stage, at the historic Brown Theatre. Tickets start at $35. The Friday show starts at 8 pm and the Sunday show starts at 2 pm. And mark your calendars for Three Decembers in November and Show Boat in February.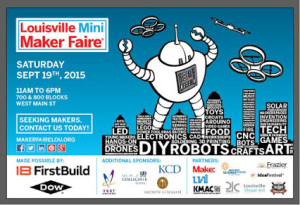 Saturday (9/19) Mini Maker Faire - Makers from around the region will be on the 700 and 800 blocks of West Main Street this Saturday from 11 am to 6 pm! Makers, Crafters, Inventors, Evil Geniuses, Scientists and Artists come together for a day of family-friendly fun and inspiration. FREE to attend w/ RSVP.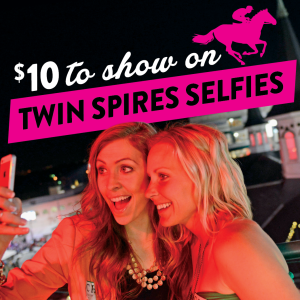 Saturday (9/19) Downs After Dark - Downs after Dark is back and we couldn't be more excited! Enjoy a fun night at Churchill Downs with live music, drinks, good friends, and of course racing! General Admission tickets are $10, reserved seating starting at $25, and dining options start at $69. We'll see you there!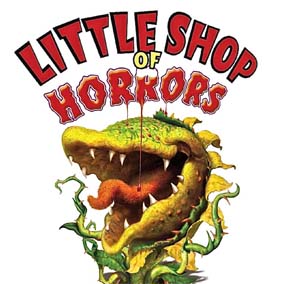 Sunday (9/20) Little Shop of Horrors - Last chance to catch the deviously delicious sci-fi smash musical, Little Shop of Horrors, at the Kentucky Center. One of the longest-running Off-Broadway shows, Little Shop Of Horrors is a charmingly tongue in cheek comedy you are sure to enjoy! Tickets start at $19.
On the Radar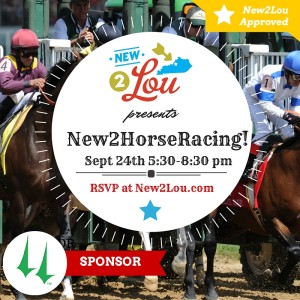 Thursday (9/24) New2HorseRacing - Missed out on New2Horseracing in May? No worries, we got your back. We want you, the newbie, to be well-educated with horse racing knowledge so we bring you an encore of New2Horseracing! FREE entry to the word famous track and mix and mingle with Louisville finest newbies, win, win. RSVP today!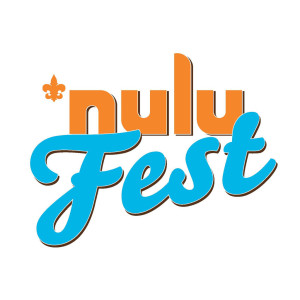 Saturday (9/26) 7th Annual NuLu Fest - NuLu is closing down 2 blocks of East Market for a big 'ole block party! Local food, craft beer, awesome vendors (like us!), and live music on the big stage. Want a free t-shirt and some beer? Sign up as a volunteer! Several shifts available. And don't forget to stop by our booth and say hi!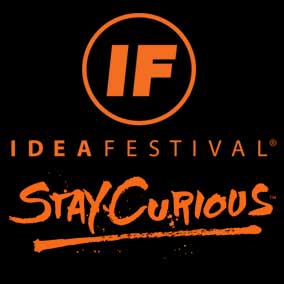 Tuesday (9/29) - Friday (10/2) Idea Festival - Mark your calendars for Idea Festival, a 3-day event at the Kentucky Center celebrating innovation, imagination and world-changing ideas. We went last year and it fueled our creativity long after the event, so totally worth it! And we've got a sweet deal for you: New2Lou ticket discount code 10OFF.
Want to share a special event, sponsor one of our events, or advertise with us? Contact us today!