'Tis the Season to…Mingle
The holidays are here, which means lots of parties and meals with friends, family, people from other departments at work and, yes, even the total stranger. For those of us yet to master the art of small talk, the holiday gatherings can be intimidating.
Before you go for yet another glass of spiked eggnog, in hopes of becoming the life of the party, here are some simple suggestions for starting small talk, and keeping conversations going.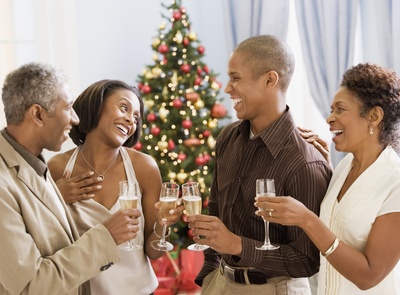 Photo courtesy of Essence
1. Start with the Basics.
"What do you do?" or "How do you know the host?" are great questions if you are willing to follow them up to keep the conversation going. But be careful of just asking questions that elicit a one word answer—too many of those and it can feel less like a conversation and more like an interview.
Follow Up: When they answer, "Oh, John and I went to school together," and you ask, "Where did you go to school?" make sure to follow it up with something like "What was it about that school that was appealing to your 18 year old self?"   Now you've got a conversation going.
2. Ask for Someone's Opinion.
It puts people at ease to be in a position of being an expert…on themselves! Pick a relatively neutral subject (food, books, music, etc.) and ask them about their preferences. You can inquire if they've been to any great restaurants lately, and when they answer…
Follow up: ask them what specifically they liked. Or, when mentioning you are always on the hunt for a good book, ask if they have any suggestions for you. You can even ask them what 3 books they think should be required reading for everyone. That's sure to give you plenty of material, even if it is that you admit to never having read any of those books and want to know more about them.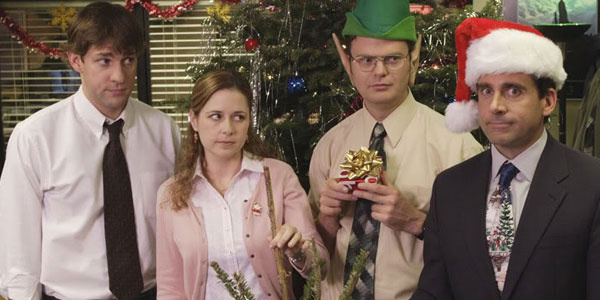 Photo courtesy of Reid Kelly
3. Tell a brief story that invites companions to share their own.
Small talk shouldn't be one sided—all about you or all about them. It is about both of you sharing information, and finding some common ground. So tell them about that adorable trick you dog just learned.
Follow Up: then ask whether they have pets. Share a quick anecdote about training for your first half marathon, and ask if they have trained for a sporting event. Again, make sure to follow up with more in-depth questions that give them the opportunity to share similar stories.
Holiday parties are an opportunity to get to know new people, or familiar people even better. And while you might not make a new best friend this party season, hopefully these suggestions will help ease anxiety and make your holiday gatherings enjoyable. And you might find a new favorite restaurant!
About the Author:
Written for you with care by New2Seattle blogger, Hollis Rendleman. Hollis loves Seattle for its easy access to mountains and water and local shops. She's an interior designer who features independent shops regularly on her blog www.brikmortr.com.