Did you hear the good news? New2Lou was selected as one of Greater Louisville Inc (The Metro Chamber of Commerce) EnterpriseCorp's Hot Dozen companies! Say what? Every year Enterprise CORP honors the region's most innovative early-stage companies who are positioned to change the world! And turns out we are hot, hot, hot! So watch out world, here we come!!! New2Lou, New2Seattle, who's next?!?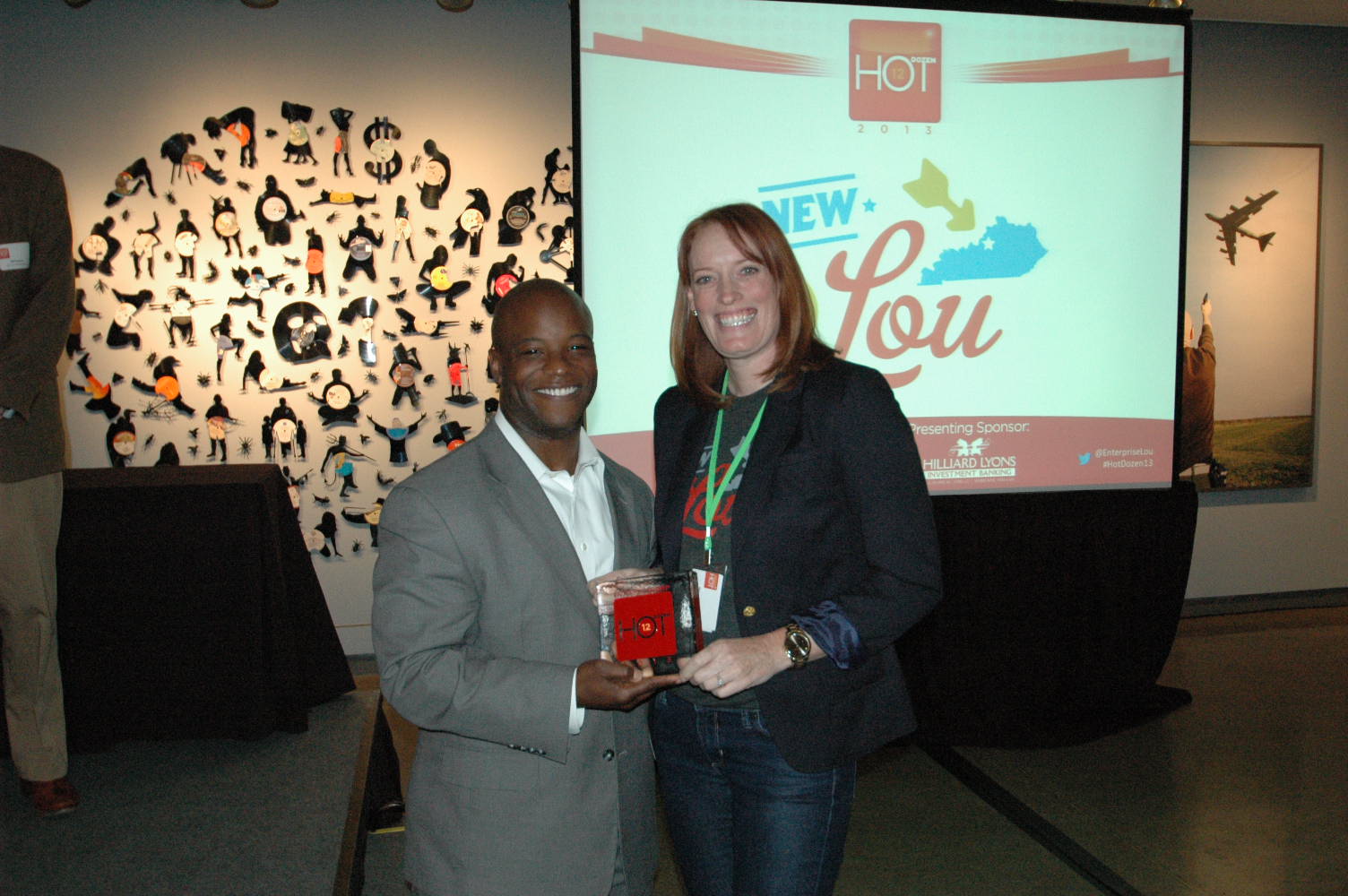 (Founder Stacey Servo accepting the 2013 Hot Dozen award on Monday, Sept 23, 2021)
Below is a full list of 2013 Hot Dozen companies. Be on the lookout for these hot new companies in Louisville!