It's time again to eat, drink and be social!  New2Lou 2nd Wed Social is tonight at Manny & Merle, cool new Honky Tonk bar in the heart of the city, Whiskey Row. Haven't been to or heard of Manny & Merle? Well, lucky you, that's just what we do, introduce you to the coolest new places and folks in town. And we have some great news to share! Thanks to our partners The Kentucky Center for the Performing Arts, we will be giving away a pair of tickets to David Byrne & St. Vincent at the Kentucky Center on Tuesday, July 2nd!  So be sure to check-in before our drawing at 7 pm.
What else is on the radar this week? You mean besides our awesome 2nd Wed Social? Tons of reasons to get out and explore this great city of ours with your new found friends. Looking for more fun events this week?  Check out the local calendars on our events page.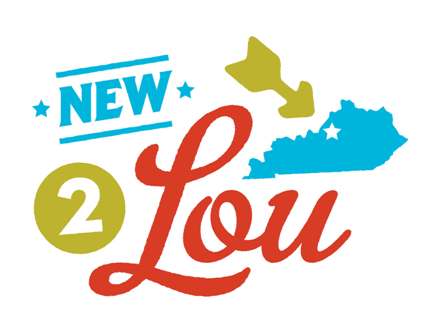 Wednesday (6/12) New2Lou 2nd Wed Social - It's time again to mix and mingle with Louisville's coolest newbies. This month we'll be at Manny & Merle, brand new Honky Tonk bar located in Whiskey Row.  Event is free and open to the public.  Everyone welcome even if you are "Old2Lou" or "ReNew2Lou". RSVP today!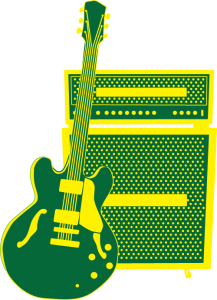 Thursday (6/13) Rye Back Porch Session - FREE summer concert series every third Thursday, from May-September, in the parking lot of Rye on Market, in the East Market/NuLu neighborhood.  Featured artists this month are Coliseum, Secret Colours, and a very special guest, yet to be announced. Music starts at 7 pm.

Friday (6/14) - Sunday (6/16) Louisville Magic Festival - Yes, we said "Magic" Festival, super cool, right? Enjoy a wide variety of performers and performance styles, here's a sneak peek. Tickets range from $15 to $52.50. For a full schedule of events, visit the website.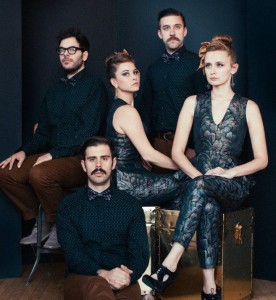 Friday (6/14) New Albany Bicentennial Concert Series -  held on Friday nights from 6 -9 pm throughout the summer in historic downtown New Albany's Bicentennial Park. Featured artist is Lucius a five-piece Indie Pop group from Brooklyn, NY who played at 2013 SXSW & is heading to Bonaroo after the concert.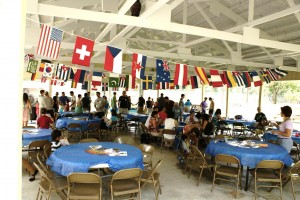 Saturday (6/15) GLIP 3rd Annual Family & Friends International Picnic - Bring a traditional dish from your country of origin to share with GLIP friends and family. GLIP will provide tea, water, lemonade and paper products. Event is free and open to the public, RSVP here. Cash bar available.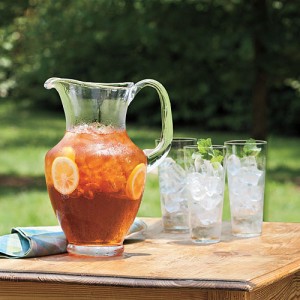 Saturday (6/15) Tea with Dawne Gee to benefit Hope Scarves - St. Mary's HealthCare Auxiliary and the Jewish Hospital & St. Mary's Foundation will host an afternoon tea featuring local news anchor and TV personality Dawne Gee. Tickets are $12 in advance, $15 at the door. Proceeds from the event will benefit Hope Scarves.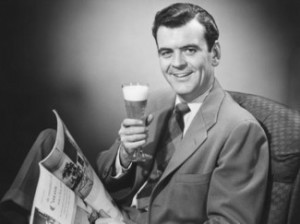 Sunday (6/16) Father's Day - Doesn't your father or man in your life deserve something special? Lucky for you, Louisville finest restaurants are serving up awesome options.  Here's our top pics: Proof on Main, Winston's Restaurant at Sullivan University, Belle of Louisville, and Harvest.
On the Radar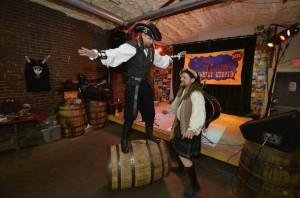 Tuesday (6/18) Drunk & Sailor's Pirate Night - Ahoy matey! Starting June 18th, every third Tuesday of the month is Pirate Night at the Haymarket Whiskey Bar. Drinking songs, sea chanteys, and perhaps the occasional filthy ditty will fly around the front room for free! Sounds like fun? You in?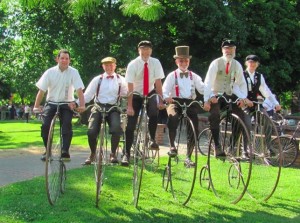 Saturday (6/22) Wheelmen National Meet - This is more advanced notice that usual, but this looks like an event you don't want to miss out on.  When else would you be able to see a parade of over 75 high wheel bicycles anywhere, let alone right here in your own backyard? Do yourself a favor and add this to your calendar right now.
Have a special event to share in our e-newsletter? Want to sponsor an event or advertise with us? Contact us