It's cold outside, but it will be hot, hot, hot at our New2Lou 2nd Wed Social! Join us tonight at Hillbilly Tea, one of our fav spots in the city, serving up amazing food, hot teas and adult beverages too! Never been to Hillbilly Tea? Well, we're here help! We'll introduce you to cool new spots and cool new people.  And it also happens to be b-day so get your party pants on and come celebrate with us!
What else is on the radar this week? You mean besides our 2nd Wed Social? Plenty to keep you warm. Holiday comedies, Miracle on Fourth Street and Olde Tyme Christmas, to name a few. More hot events are listed below and don't forget to check the local calendars on our events page.
Wednesday (12/11) New2Lou 2nd Wed Social - Join us for our our December 2nd Wed social tonight at Hillbilly Tea from 5:30 - 8:30 pm! There will be drinks, food and awesome new folks! And it also happens to be our b-day so come celebrate with us!  Free and open to the public, even if you are "Old2Lou". RSVP today!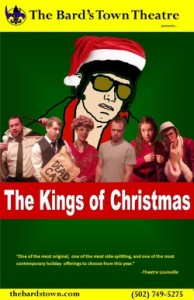 Thursday (12/12) - Sunday (12/22) The Kings of Christmas - Not your classic holiday story, but promises to be entertaining.  The Kings of Christmas is a comedy featuring a "normal" family is search of the true meaning of Christmas. Show runs December 12-22 at the Bard's Town. Tickets are $15, discounts available for students and seniors.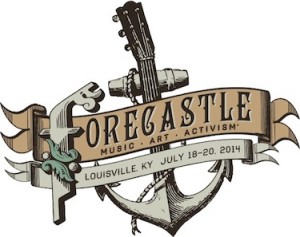 Friday (12/13) Forecastle Festival 2014 Holiday Pre-sale - Already dreaming warmer weather and music on the waterfront? Forecastle Festival was the jam and promises to be bigger and better next year. Pick up a sweet deal on weekend passes online this Friday at noon. Limited tickets, so be quick on the draw.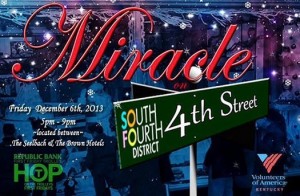 Friday (12/13) First Friday Trolley Hop - The trolley hop was canceled last week, due to the crazy weather. But lucky for you, it's back on this Friday! So grab some friends and hop along historic West Main district and trendy NuLu District.  Also enjoy a little special holiday treat, Miracle on Fourth Street thanks to the SoFo (the South Fourth District) businesses.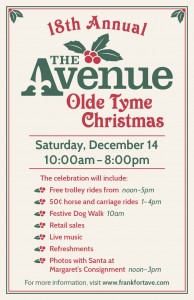 Saturday (12/14) 18th Annual Olde Tyme Christmas - All kinds of holiday fun including a holiday Dog Walk, free trolley rides, 50-cent horse and carriage rides, and an appearance by Santa Claus himself. Many businesses will host open houses, live music, special sales, and holiday refreshments. Full schedule of events on the Frankfort Ave website.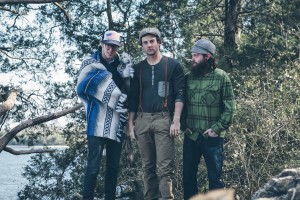 Saturday (12/14) Judah & The Lion - Back by popular demand, Atlantic No 5 is hosting another music session this Saturday night. Featured artist is Judah & the Lion. Drinks and food will be available for purchase. Doors open at 6:30 pm, show starts at 8:30 pm. $5 cover. 21 and up.
On the Radar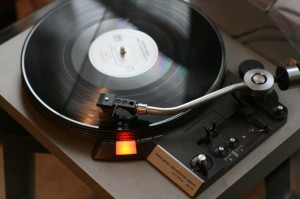 Monday (12/16) Vinyl Night @ Haymarket - The idea is a "neighborhood mix tape". Folks are encourage to bring their favorite vinyl(s) and add their favorite track to the "playlist" to share with the group. Sounds like a great way to experience new music and share your love of music.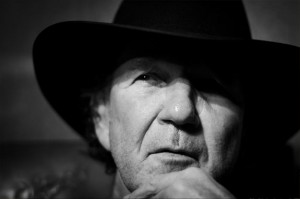 Wednesday (12/18) WFPK Winter Wednesday - Winter music series that runs once every month through February at the Clifton Center.  Musicians this month are Tony Joe White and K.S. Rhoads. Music starts at 7:30 pm, doors open at 6:30 pm. Free and open to the public.
Saturday (12/21) Quadcopter Ultimate Arial Combat Competition (QUACC) - Say what?!? On December 21st, 16 competitors will battle in a quadcopter (aka drone) destruction competition. $40 gets you a drone model and entrance into the competition.  It looks like tickets are sold out, but we're guessing you can still stop by and watch the action.
Want to share a special event, sponsor an event or advertise with us? Contact us