Come join us for our regularly scheduled socials every 2nd Wednesday of the month. This month we will be at the Hillbilly Tea – one of our fav spots in the city, serving up amazing food, teas and adult drinks too. Never been to Hillbilly Tea? Well, we're here help! We'll introduce you to cool spots and cool new people, cause we're cool like that.
And it also happens to be our 4th birthday, so get your party pants on and come celebrate with us!
Parking: Street parking is free after 6 pm and there are plenty of parking available in garages within walking distance for a minimal cost.  Closest garage is the 1st and Main garage (100 E Main St).
Event is free and open to the public, even if you are "Old2Lou" or "ReNew2Lou". So come join us as we mingle with Louisville's finest newbies!  Look for the signs and people with New2Lou name tags. RSVP today to reserve your spot!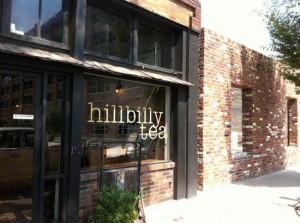 Location:
Hillbilly Tea
120 S First St
Louisville, KY 40202
Phone: (502) 587-7350
Website Facebook Twitter

Have a location suggestion for upcoming socials or want to sponsor or host an event? Contact us